The Flip-side of Hate is Love
Author: Jesmyn Ward
Present day ghosts and the madness of a disorganized, racially indistinct family claw at thirteen year-old Jojo as he takes his toddler sister and follows his meth addicted black mother on a road trip to reclaim his absentee white father from prison in Sing, Unburied, Sing. With the love of two devoted grandparents, Mam and Pop, Jojo has grown into nearly a man, receiving the love his strung out, self-obsessed mother cannot give him. Yet here he is now, stuffed into a hot car, filled with arguments and the smell of sickness, dreading the reunion of parents he avoids, acting as the surrogate father for his needy sister. Along the way, he thinks of returning to Pop and Mam with longing and relives Pop's old stories of Parchman Prison – stories that circle without ever divulging the fateful ending.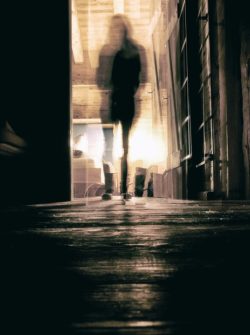 Leonie wants to be a better mother – she truly does. But the solace of drugs and the fact that only they allow her to meet and talk with her dead brother Given, distill her desires to be better into something that only tastes of bitterness and failure. It doesn't help that Big Joseph, her on-again-off-again white boyfriend's estranged racist father, is responsible for the accident in the woods and the cover-up that left Given dead and her family grieving. But thanks to her, the murderer is still in their life, the long ago "accident" a constant retelling that only the meth can ease.
Richie is dead and betrayed. Waiting at Parchman for someone who can see him, who can hear and interact with the spirit world, he wonders how it happened and who betrayed him. Most of all, he just wants the answer so he can go on. So when a dusty car full of toddler sick and an exhausted thirteen year old boy arrives, he follows the white man in and finally, someone does see him. The boy. Now, he'll tell his story and haunt him until he tracks down the answers, answers which lead back to Pop's Parchman days.
Weaving magical realism, the complexities of human pain, and the realizations of a child transitioning into adulthood, Jesmyn Ward captures a world that practically sings, its beauty and ugliness branded into an irresistible, painful keening. Here we examine issues of race, drug abuse, treachery, prison, death, grief, letting go, and growing up, all woven into a pattern that is just as beautiful as it is starkly upsetting. These metaphoric and living ghosts people the narrative with a transcendence, letting us see how time collapses and reforms, how the past is simply the present on repeat, how nothing ever dies but instead only moves onward, how being stuck in events erodes and destroys, and what secretly haunts even the most selfish.
What I found most enthralling from the first heart-wrenching page of Sing, Unburied, Sing was Ward's unique writing, a style that was almost heavenly yet weighted with the sadness and exhaustion of earth. Her characters are uneducated, strung-out, sometimes ignorant and they speak in this way, the narrative running with their colloquial sayings, fractured sentences, stilted grammar, and yet . . . yet there is something sublime and beyond that combines their very real voices into a greater story, weaving between Leonie, Jojo, and Richie's perspectives.  Something that is able to sum up an entire life of non-articulated feelings in a hard-hitting sentence that finally takes what we have always felt to be true and frees the pain with the acknowledgement of words.
The conclusion cranks the ghostly aspect (perhaps a little too much – I wanted Richie to subside in the background on some occasions and Given, this ghost that may just be a figment of imagination, to come forward). However, in the end, the images of ghosts crying from trees, those who want to move into the beyond but are still tied to the earth and its injustices, leaves us breathless, haunted, wiser, and most definitely sadder. Pop's story comes full circle and we realize that sometimes love is just as brutal as hate, the flip-side of the same tarnished coin. And so, Sing, Unburied, Sing is a unique story that finally ends as it began, with Jojo seeing and experiencing so much, the quiet child observer who grows into a man as he watches the world prey on itself and experiences the heartache of family, the imperfection of affection. Unforgettable and lingering, this is not a novel to be forgotten or an author ever to be discounted.
Follow my reviews on Twitter at: https://twitter.com/xombie_mistress
Follow my reviews on Facebook at: https://www.facebook.com/FrancesReviews/

Frances has a Masters in Fiction Writing from Johns Hopkins and works as a technical writer during the day, where she attempts to make software exciting.

Latest posts by Frances Carden (see all)