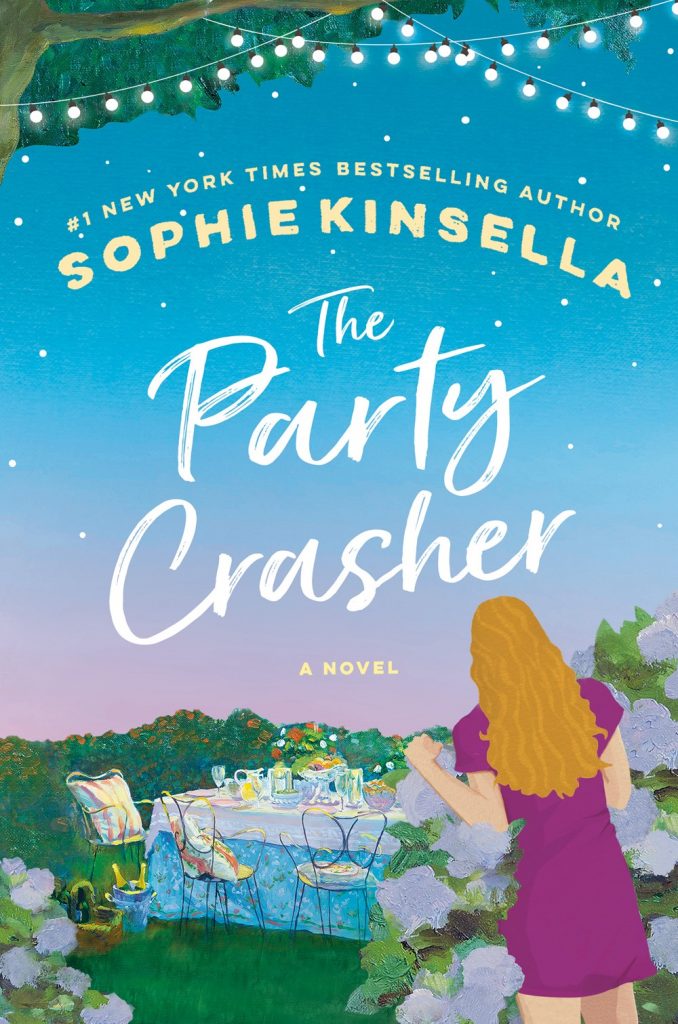 What's Heard Under the Table . . .
Author: Sophie Kinsella
Effie has the perfect family life: two happy parents and an eccentric childhood home filled with memories, a place that she can always go and feel herself. Of course, the great love of her life didn't work out – that's still a never-ending sore point. But she has her family. Her cozy little world. The kitchen filled with her step-mom's charming drawings, a lifetime spelled out in adorable images.
But the rug is about to be pulled out from under her feet when one Christmas, after the gifts are passed and the hot chocolate distributed, her parents announce their imminent divorce. And it only gets worse from there. Her dad is now hooked up with Krista, a young Instagram-worthy gold-digger who has convinced him to sell the family home. Krista is slowly dismantling everything Effie ever held dear, and as the fight between daughter and girlfriend escalates, Effie finds herself left out of the last grand party at her family home. But when circumstance requires her to sneak in, she learns that everything is not as she suspected: not with her dad, not with her brother and sister, not with Krista, and not with her long lost love. But will this party crasher that is hiding under tables and skulking in dark attics have the bravery to come out and face her crumbling family and say goodbye to her beloved home?
If you've read Sophie Kinsella before, you know that her books are half humor, half touching drama, and The Party Crasher is no exception. It bounces between the slapstick comedy of an unwanted guest trying to steal a bread roll from under a table to the pathos of a broken family that is changing and fluctuating. Kinsella has a magic about her. She can make you laugh with one sentence and want to bring out the Kleenex with the next, and she has a way of taking hard topics and life situations and, with a dramatic flourish, populating all the hard hitting emotion while still throwing in some outlandish scenes to lighten the mood and tickle the funny bone/.
Now, Party Crasher, while it is powerful and resonating, still can't touch Kinsella's best ever series, The Shopaholic series with the adorable and precious Becky Bloomwood. And I still say that Wedding Night is her best stand-alone novel (although Undomestic Goddess was brilliant too), but Party Crasher is still Kinsella at her finest. It kept me hooked from beginning to end. I actually wished the story had played up the absurdity and humor of Effie sneaking around under furniture and tables a bit more, but there were still plenty of laughs and all the feels. And, of course, a romance gets thrown in as well.
Listening to The Party Crasher on Audible has got me back in a desperate mood for some Kinsella goodness. Luckily, I've been asleep at the switch and there are several of her books I haven't read. I sense a feel-good laugh-out-loud, therapy cry session is in store as I marathon my way through one of my favorite authors. Kinsella is an instant buy for me and The Party Crasher is no exception.
– Frances Carden
Follow my reviews on Twitter at: https://twitter.com/xombie_mistress
Follow my reviews on Facebook at: https://www.facebook.com/FrancesReviews

Latest posts by Frances Carden
(see all)