Deadly Children, Secret Societies, and Complicit Schools
Author: S.L. Grey
S.L. Grey's somber writing style and focus on the subtly grotesque originally attracted me through The Apartment, a brooding bookstore find that put this South African author onto my expanding watchlist. Sadly, Grey just hasn't penned as many books as I would like, and even fewer in the Audible format for those of us who like a little literature during the commute. That's how I came to The New Girl – an Audible deal.
Since there is little information available, unless you're willing do to some research on Goodreads first, I only found out that this is the third and final in Grey's Downside series after having read the entire book. That being said, even as an outsider to the theme, I was able to (mostly) follow a perverse horror story that is part social commentary, part dark fantasy, and (in very small part) some non-graphic body horror.
It all begins when Jane, a strange new girl at the Crossley College (a fictitious private South African school for children, not adults) catches the attention of two very different adults. Ryan Devlin, a divorced man with pedophilic tendencies, a fractured relationship with his daughter, and a growing urge to further explore his dark desires finds the uniqueness of the New Girl (Jane) and the way the other children react to her disturbing focus entrancing and even challenging. Meanwhile, Tara Marais, an administrative assistant, is captivated for an entirely different reason: Jane isn't fitting in and there is something plain disturbing about the girl. Tara's own past as an unpopular whistle-blower keeps her silently in the background, yet she senses something is wrong with Jane and suspects that it all begins with her home life. Little does she know…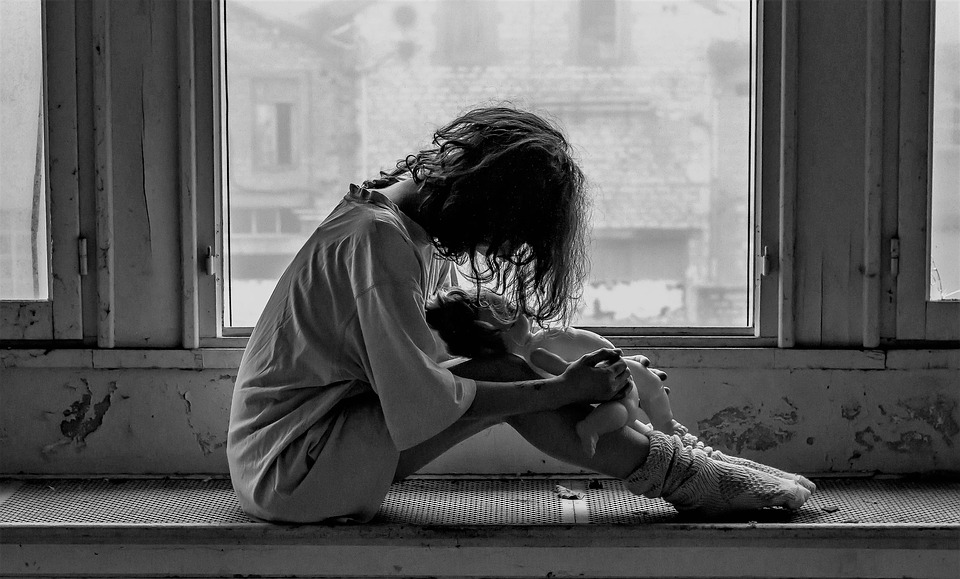 A slow build sort of book, the horror is concentrated between Ryan Devlin, an all too likely real world monster, and a secret society of underground pseudo-humanoid dwellers; these underground people call themselves Downsiders and are running recon at the school to lure the above ground people, whom they call browns, into slavery and forced organ donation. After all, in their world, everyone is recyclable and fully modifiable. This is where the first two books in the series apparently came into play, coloring this subterranean world where children are born in vats and weird body modifications are the norm (some people quite literally have appliances surgically attached). Here then, without this prior knowledge, the world is mostly a mystery and in typical S.L. style we intuit more than we are told which further builds the dismal atmosphere. Even without the first two books (The Malland The Ward respectively) readers are able to follow the story and in this way discover the Downside for the first time with Tara and Ryan. Its mysteries and structure though mostly remain hinted at or hidden.
And what is to be said of the Downside, whose own denizens narrate portions of the novel, other than the fact that it is just plain weird, similar to although less graphic than Ray Garton's The Folks.  It's drawn in a shadowy way with few explanations, something that worked to full creepy advantage in The Apartment, but is less effective here because of the sheer scope of the conspiracy and the fact that the novel seems to want us to play along in expectation of some grand delivery. There really isn't one so much as some warped justice, more quiet horror, a weirdly sweet yet disturbing ending for the two Downside characters, and a "and thus it continues into perpetuity" motif that makes the story seem somewhat pointless.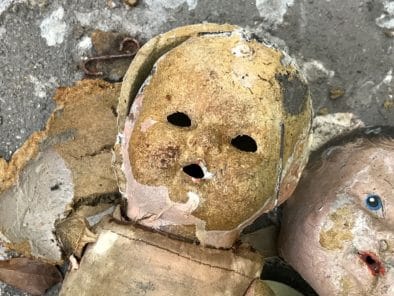 Despite the cleverness of the book's plot and its double layers of horror, we're relieved to have it finished. Some aspects are so disturbing and so sad, namely the pedophile-as-main-character Ryan Devlin, that readers are actively uncomfortable while reading. We're in his head, watching his justifications, his schemes, his unrepentance and assumption of normalcy and it's this that makes the novel memorable. The idea of such a man, employed in a school no less, is unfortunately, not that unbelievable and it's Ryan more than the Downsiders that drenches the novel in a sadness that is inescapable. This in itself is testament to Grey's skill, yet it leaves readers with no sense of hope. Everyone here, painted in this world, is horrible. Some are obvious for their nastiness and others, such as Tara, less so but in the end, equally corrupt and selfish.  The aspects of children stolen for parts, underground slavery in churning factories, and an organized inculcation of harvested children to lure others goes beyond the bump-in-the-night sort of horror into something that we just can't shake. Perhaps because these are things we could see happening, thus the societal commentary about what we do for consumerism and what we ignore so that we don't have to be involved (i.e. the Tara character). The concepts may be fantastically rendered, at least in the forms of the specific Downsider mechanisms, yet the underlying justification – it's too believable and yes, there are too many who would turn the other way for self-preservation, money, and sheer ambivalence.
I do plan on tracking back and checking out The Mall. But first, a break. This book, silly as its premise may be written out, leaves behind a coating of something dark, something we can't easily wash off. Luckily, it appears that Ryan's pedophile character is contained only within this book and without him as main narrator, I feel that the others in the series can be more accessible although equally as biting. Be careful what you ignore – there's no guarantee that ignorance is bliss.
Follow my reviews on Twitter at: https://twitter.com/xombie_mistress
Follow my reviews on Facebook at: https:/www.facebook.com/FrancesReviews
[AMAZONPRODUCTS asin="0857895923″]

Latest posts by Frances Carden
(see all)