Laugh-Out-Loud Short Stories
Author: P.G. Wodehouse
One night my husband overheard me listening to a random assortment of Jeeves and Wooster and wanted to be introduced to the slapstick series of misadventures set right by the noble butler who babysits his British aristocrat with a firm hand and an admirable fashion sense. And so, as you must do a thing right, I started the hubby and myself at the very beginning of the series during our morning commute.
My Man Jeeves, which I have probably read before in the far distant past, was a bit of a surprise. It's just a collection of Wodehouse's very early work in short story form, and not all of them are about the iconic Bertie and Wooster duo. Reggie Pepper, another bumbling aristocrat, and apparently early prototype of Bertie, is thrown into the mix, sans explanation. It leaves readers confused for a while, expecting Bertie and Jeeves to show up in the Reggie stories somewhere, but they do not.
Despite the continuity hiccup in My Man Jeeves, it's still quite a fun, sharp witted, conversational, and laugh-out-loud repertoire of adventures and general chumminess. The eight stories are split with four going to Bertie and Jeeves and four to Reggie, who has no quick-witted butler to soften the brunt of his ill planned schemes. The stories are as follows: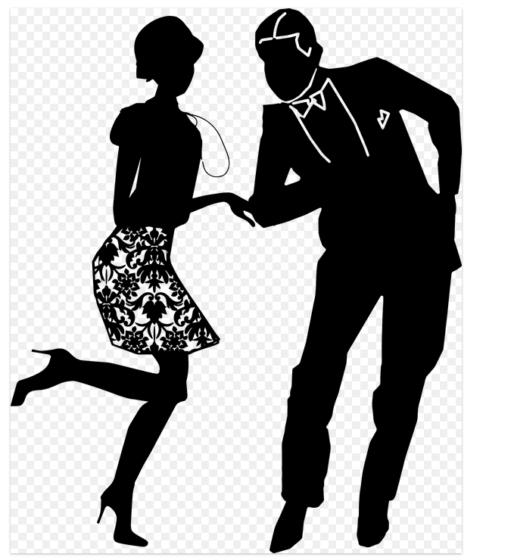 Leave it to Jeeves. This is one of my personal favorites in which Bertie tries to help his friend Corky win over his uncle (the money bags to Corky's luxury) to the idea of marrying Miss Singer and pursing his art. The only problem – the uncle must think the entire affair is his own idea, otherwise Corky's shaky flow of money will stop. Disaster ensues on both fronts (love and art getting a good shakedown as it were) and the story is effectively two in one, with the end portion involving an unfortunate baby's portrait as a memorable salute to humor of the most outrageous kind.
Jeeves and the Unbidden Guest. Through a fear of the ever-horrifying Aunt Agatha and her intimidating friend Lady Malvern, Bertie ends up stuck with a long-term guest named Motty whose supposed bookish ways erupt into endless partying once his domineering mother has dumped him at Bertie's door. With Jeeves on the outs over Bertie's unfortunate choice of tie, it's up to him to calm his bumptious guest, but a sudden return of Lady Malvern means the jig, as they say, is up.
Jeeves and the Hard Boiled Egg. When Bucky's uncle arrives, Bertie tries to help his friend earn a little money on the down-low, at the uncle's expense. Ultimately, Bucky (the friend) doesn't want to give up his life to pursue business like his uncle, and so some trickery and shenanigans follow. Bucky also really wants chickens.
Absent Treatment. Here, we randomly meet Reggie for the first time as he helps his forgetful friend Bobbie Cardew make amends with his wife. Without a brainy valet on staff, though, Reggie soon messes up the marriage and alienates the formerly happy couple.
Helping Freddie. Reggie is once again determined to help friends with romantic issues. This time though, he ends up accidentally kidnapping and caring for a recalcitrant boy in order to reunite feuding paramours.
Rallying Old George. Reggie's friend tries to pass himself off as his own double while hiding from a sleuth, but soon a game of complicated identities leads to chaos. Enter a foolish valet and his lady love to complicate the mix of lies.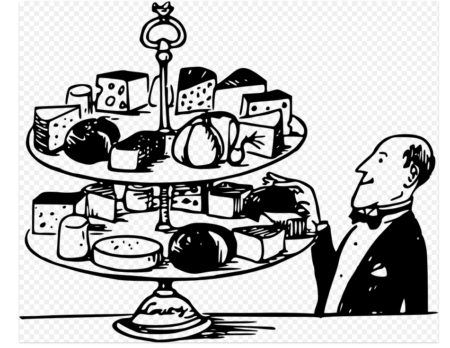 Doing Clarence a Bit of Good. This is another one of my favorites in this collection. Reggie tries to do an old flame some good by stealing a picture for her. Only, the game gets complicated when several pictures get stolen, conspirators get together, some whiskey flows, and a picture that may or may not be priceless gets burned.
The Aunt and the Sluggard. With my final favorite in the collection, we return to find Bertie ousted from his own home as part of a scheme to help his lazy friend take an ailing aunt around raucous New York. Bertie soon misses the good life, which his friend, conversely, hates. The only way to save face and get his house back is to somehow convince the aunt to leave of her own accord. Sounds like a case for Jeeves!
All the stories in My Man Jeeves have the usual Wodehouse verve, a bouncy, cheerful air full of 1920s slang and a what-ho cadence that is rapid, cheerful, and easy to read. The Reggie stories, distractingly sandwiched with no transition in between the Jeeves tales we've come for, are all good, but not quite as funny as Bertie's adventures, with the notable exception of "Doing Clarence a Bit of Good" where a picture heist goes hilariously wrong. For the most part, Reggie is somewhere between Bertie and Jeeves, an amalgam of both. He is both the bumbling aristocrat and the maker of schemes. Without Jeeves' brain, though, the schemes go terribly wrong, as when Reggie ends up kidnapping a petulant child. Reggie is amusing, but we are glad that Wodehouse matured him into Bertie and crafted his perfect accomplice, the ever-ready Jeeves.
As with all the stories, the theme and basic details in My Man Jeeves are the same. We have lazy aristocrats avoiding work, or trying to marry "out of class," a sympathetic but doolally Bertie, and Jeeves who is master of the muse and willing to come up with and enact some elaborate schemes. In all honesty, despite the amusing nature of the arrangements (which are inevitably doomed to complicated failure and last minute saves), none of the characters gain much of the reader's sympathy, but we love to laugh at them in their idleness and inability to understand a world where their uselessness is only tolerated by a few, such as Jeeves, who can profit from it. Interestingly, many if not all of these helpless bumblers could be better helped by a job and a dose of reality, but we come here for the amusement of their ever more desperate plotting to remain both wealthy and idol. Wodehouse makes it mocking and hilarious and uses his inept characters to weave a comedy of errors that keep us simultaneously laughing and wanting more. Throw in Bertie's occasional strife with Jeeves over, say, a certain suit or a rather unfortunate mustache, and My Man Jeeves gives you the perfect light-hearted read to welcome the spring season and all that is brimming with good cheer and ridiculousness.
– Frances Carden
Follow my reviews on Twitter at: https://twitter.com/xombie_mistress
Follow my reviews on Facebook at: https://www.facebook.com/FrancesReviews

Latest posts by Frances Carden
(see all)