A Christian Romance that Examines the Horrors of Slavery
Author: Lori Benton
Ian Cameron is disgraced, haunted, semi-wild, and he is returning home to his family's plantation, Mountain Laurel, to help his ailing uncle and serve as an heir. It's a duty he cannot avoid. One he is not comfortable with undertaking. He doesn't belong with his family. He does not want to own slaves, much less a slave plantation. To make everything more complicated Ian's friend, Thomas, is posing as his slave and has a scheme up his sleeve that will only cause more dissension.
When Ian arrives, he is surprised to meet a beautiful, green-eyed woman, only to discover that she belongs to his family. Seona is mixed heritage, something everyone studiously avoids talking about. Her secrets and her connection to Ian's family go deep. But he is drawn to her, following her and discovering her love of art, her drawing. He involves her in his wood work, uses her designs, and ultimately all his good intentions fall apart, creating more trouble. He tried to bridge a world. Instead, he broke several.
Mountain Laurel was a group read for the Goodread's Christian Fiction Devourers Group and my first encounter with author Lori Benton. In many ways, Benton's style and historical focus reminds me of Diana Gabaldon, sans the happily-ever-afters and time travel. Mountain Laurel is a story of social choices, of history and bad decisions, of faith, of the horrors of slavery, and brutal roads paved with good intentions. It covers a lot of ground, historically and emotionally, and the subject matter, while never gratuitous, doesn't shy away from horrific truths. All that being said, Mountain Laurel, despite its beauty of writing and depth, never really drew me in.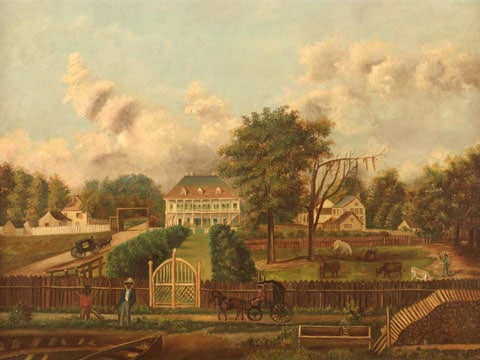 Part of that is the pacing, part is the restrained romance (it wants to be a bodice ripper, but is restrained by faith and a certain demureness), and part of it is just the genre. I read historical fiction and enjoy it on occasion, but it's not my go to. I find the details usually overwhelming, and often authors who try to bring back a lost world start to sound (to me anyway) a bit like a history book. All the things I need to remember are usually overwhelming. Not always, sometimes the magic lands just right, but that didn't happen for me here.
Likewise, romance isn't a genre that I often follow. I can't quite put my finger on why, but it doesn't intrigue me. Perhaps it's the lack of reality (although Benton more than shows the reality here – forbidden romances, for all their pull, often end in despair). Benton didn't change my mind here, despite the quality of her prose and the depth of her world building.
Some of this I blame on the slow pace. The book had a lot to say – but the middle portion drags. Ian remains unsure of himself, making messes everywhere, his guilt and naivety seemingly easily avoidable (does a grown man really know no better or is he just forcing himself not to accept the horror of the world – a slave plantation – that he now owns). It often proves the later. Owning up to what Mountain Laurel's success is built on, the evil nature of what his family promulgates (made worse by the not so-secret obviousness of Seona's birth) is only something Ian comes to realize by small, painful steps. In the end everything comes full circle and it is painful, tear-jerking, unforgettable. But it takes a very long time to get there. Too long.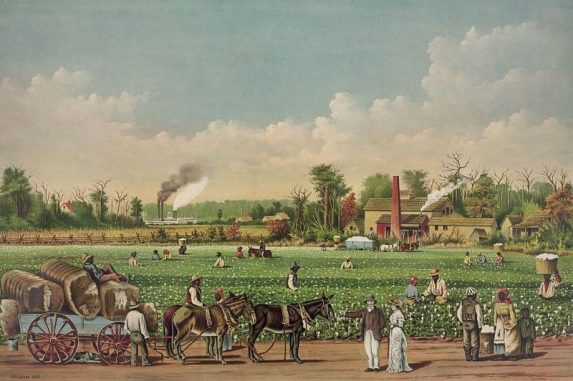 Faith is also a large component of the tale. Seona and her fellow slaves find forgiveness and purpose in their faith and live accordingly. They are the true heart of the plantation, and their forgiveness and wisdom is both beautiful and poignant. We're lead to watch them work on Ian, to help him find his own way to God. It's one of the biggest parts of the story, the culmination of all the pain. Yet, it happens too quickly when it does come, and the explanation of his readiness felt underdeveloped, weak. He needed to get to this point, and so when the story demanded it, he did. But it's not earned or explored. It needed more.
Despite the imperfections and the fact that it's really just not my preferred genre, Mountain Laurel redeemed itself a lot in the conclusion, so much so that I seriously considered picking up the next book in the series. The ending was that good. For fans of historical fiction and romance-like writing with Christian overtones, Lori Benton is most likely an author not to miss.
– Frances Carden
Follow my reviews on Twitter at: https://twitter.com/xombie_mistress
Follow my reviews on Facebook at: https://www.facebook.com/FrancesReviews

Latest posts by Frances Carden
(see all)