Laura's Coming of Age
Author: Laura Ingalls Wilder
Little Town on the Prairie is the seventh book in the Little House series and follows the near-starvation depicted in The Long Winter with spring and the end of Laura's childhood. With the intention of helping Ma and Pa send Mary to a college for the blind, Laura takes a job in town that she loathes (helping a disorganized seamstress in a dingy shop). With this new responsibility and hurried walks into town with Pa, the gaping beauty of a free, sun-drenched prairie remains hidden behind somber walls. The series takes a different sort of downcast turn, adulthood blotting out both the freedom and hope of youth. It's different from the immediate sorrow of the previous few books, especially The Long Winter, but a sense of things ending and lost memories pervades, even underneath the cozy surface.
However, as the days of roaming outside are lost to her, burgeoning adulthood brings its own rays of happiness and potential. Life in town, especially over a mild winter, is filled with exciting new fetes and friends. Church revivals and literary events populate the evenings and Almanzo Wilder, of hero fame, has begun walking Laura home at evening! There is even the promise of a sleigh ride.
Long-time rival Nellie Olson, now down on her luck, has arrived in De Smet. Her family's fall from wealth has hardly taught her any manners and when a new school season begins, run by Almanzo's elder sister, there is sure to be trouble.  Laura is involved in an unwieldly prank grown too large to handle and Nellie just may have to finally admit defeat – if only Pa and Ma don't find out!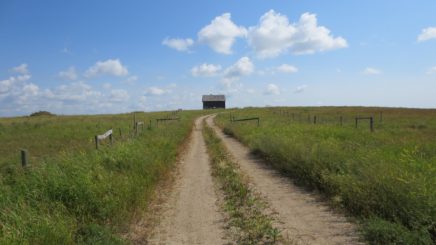 As the fictionalized story of Laura's sometimes austere, always cozy, life winds to a conclusion, a bigger change than any she has encountered yet looms on the horizon. Duty to her sister and family may force her to take a new and terrifying trek – but, perhaps she won't be all alone.
Little Town on the Prairie is a transitional novel between Laura's childhood and her womanhood. One of the least energetic in the series, especially after all the high drama of The Long Winter, it still succeeds in capturing the growing worries of the Ingalls' family while maintaining a cozy, homespun aura. Laura's worries over emerging responsibilities, especially temporary jobs and a very much undesired career, dampen the enthusiasm and the beautiful childhood eloquence of the piece; yet, this new concentration draws children in, showing a much beloved character, only slightly fictionalized, going through and overcoming the same battles – choosing what is right and essentially, eventually, having it pay off with family love, gratitude, and new prospects for her own future.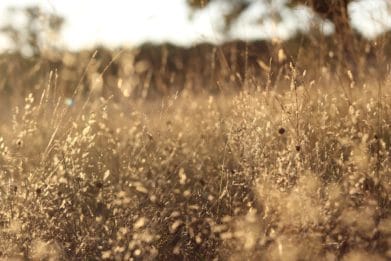 The return of Nellie Olson, a long time-character Little House fans love-to-hate (indeed, one so beloved that she was given a large role in the 1970s miniseries), leads to more hijinks and some guilty pleasure on the reader's part. Along with Laura, we know that we should be good, but Nellie's vicious tactics and their seeming success is just too much to stand sometimes, especially when we know that Laura is smarter! Add an out-of-control classroom and a snooty teacher, and you have the recipe for some serious laughs and a feel-good conclusion.
The conclusion of Little Town on the Prairie kicks off the biggest change in Laura's life yet. As we know from history (and many of us from having previously read and re-read the series) the best is yet to come and the solid introduction of Almanzo and Laura transitions the general cozy of the series into the beginnings of a heart-warming romance.
– Frances Carden
Follow my reviews on Twitter at: https://twitter.com/xombie_mistress
Follow my reviews on Facebook at: https://www.facebook.com/FrancesReviews/

Latest posts by Frances Carden
(see all)