Beauty, Escape, Murder
Author: Tana French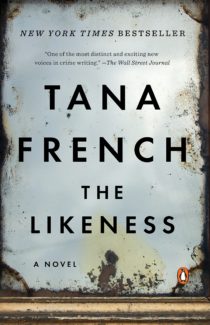 Emotionally gun shy and having escaped the Murder Squad after Operation Vestal to reside in the surprisingly less upsetting Domestic Crimes Unit, Cassie Maddox is not done with her past. Or, more appropriately, it's not done with her. She may have lost her best friend and partner, alongside her peace of mind, but there is more to confront, more to tease out.
When her secret now-boyfriend – the current de-facto lead on a twisting case – calls her in to look at a murder victim, she's surprised to see herself staring back. The dead girl is a perfect likeness, and it's not a coincidence. She had stolen Cassie's carefully crafted alter ego from her days in undercover. Enter Cassie's old boss, Frank Mackey, who feels that the only way to understand the strange, rootless girl's last days is to step into her life as though it never ended.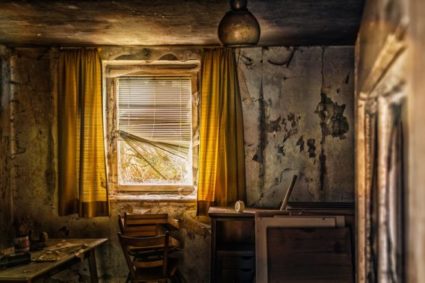 Cassie, unmoored and trying to prove something, journeys from her sad flat into the life of her dead alter ego, a former PHD student living in a falling apart mansion with four other strange partners, all so entwined that they are a sort of family. Days lovingly restoring the house, friendships made and based on the "no pasts" rule, wine and shade with the tickle of old grass and the sun soaked headiness of running away: it's all oddly beautiful – a profoundly unlikely escape. Yet somewhere in this family, in this world she has always secretly wanted and never had, a deep secret lies and a murderer hides, perhaps planning to strike again.
The Likeness is an oddly beautiful novel, poignant and mesmerizing as we shed our own skins, slipping from the life that is into the one that could have been. Yes, there is murder, but here there is also magic, albeit a sad sort of glamour, one that has its foundation in the coldness of inevitable humanity.  At first, the premise is wild, so unlikely that we see it more as plot device than reality. At least, that's what I thought when I excitedly finished the far darker precursor, In the Woods. Yet, somehow, French gets us to believe and to accept the premise entirely. Soon, it becomes essential, this examination into identity, into the metamorphoses we can undergo (should we choose) and the rootedness of place and need.
S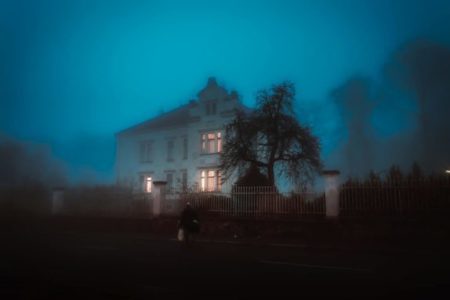 oon, we're in this fairy tale world of slowed down time, sipping mimosas and tipsily sharing banter, a crumbling mansion with a certain sunniness to its bad history in the background. It's just addicting, and so we, like Cassie, lose site of the goal because we want to; we want things to never change. We seek this escape and yet sense that something is hidden and dangerous. Perhaps, after all, you cannot just step into a life that is not yours, even if that life itself is a stolen one.
French entwines the languid nature of the prose with clues and a jarring undercurrent. There is something sinister lurking here, something unsaid that is just at the surface, and it's here that the mystery element truly comes into play, leading us. Yet, choosing to taste this fruit ruins everything and not just for Cassie. Enter the ever more complex circles of morality – is this a killer that should be caught or is there some strange justice that is ultimately served by just leaving it all alone? The final stages of The Likeness close the ever widening circle, answering most of our questions and closing the curtain on a traumatic portion of Cassie's life. Sadly, we never do get any further insight into her botched friendship with Rob, from the previous book, although it is occasionally mentioned and then obscured.
A darker Louise Penny, Tana French reveals the innermost heart and longing of humanity, truly capturing audiences and leaving us addicted and pining. The series seems to be getting stronger and more defined with each progressive book, the world these characters inhabit brightening with each word.
– Frances Carden
Follow my reviews on Twitter at: https://twitter.com/xombie_mistress
Follow my reviews on Facebook at: https://www.facebook.com/FrancesReviews/

Latest posts by Frances Carden
(see all)