True Crime: A Childhood of Terror
Author: Gregg Olsen
In popular media, and even in the norms of our culture (and many cultures around the world), the word mother is imbued with love, protection, a transcendent quality of self-sacrifice and benevolence. A word, a role, deserving of respect. But what if that isn't your story? What if for you the word is polluted with other meanings – like lies, and torture, and murder?
In 1994, in the little town of Raymond Washington, Michelle (Shelly) Knotek, mother of three girls from three different men, gave the word mother a terrifying meaning. Convicted and sentenced with her abetting, supposedly weak-willed victim husband Dave in 2003, Shelly was found responsible for decades of child abuse and torture as well as multiple counts of murder. But this isn't her story. If You Tell is her children's story of surviving and turning in their own mother.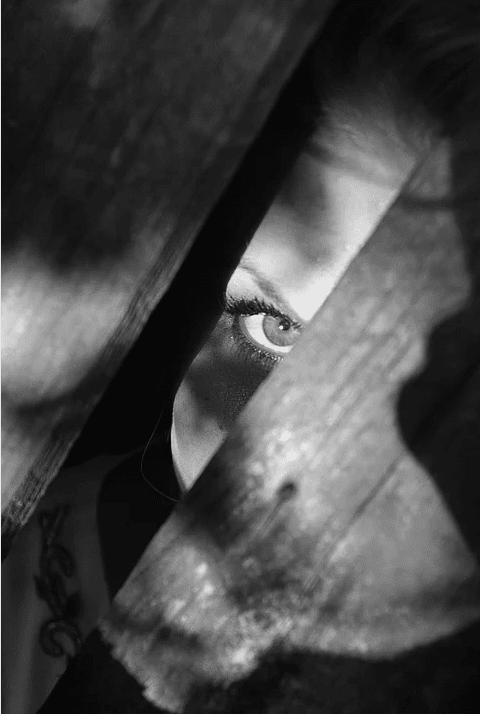 Enter Nikki, Sami, and Tori Knotek, Shelly's daughters and the focus throughout Gregg Olsen's non-fiction narrative. Nikki is the oldest daughter, the one picked by her mother for the most abuse alongside her cousin and temporary boarder Shane. Sami, the second in-line, has it easier. She is somehow able to appease Shelly, and she runs the fine line of loyal sister and cruel informant. Finally, there is Tori, the youngest by far who remains with her mother once the elder siblings have fled to their own lives. Together, through interviews and snippets, including words from the girl's perplexed grandmother and deluded father, Olsen weaves a narrative that skips around in time but stays just long enough to barely touch the tip of the iceberg.
Olsen is sparse on giving details such as dates and ages. When he does provide them, readers are surprised to see that the girls are well into their teenage years before the abuse, read torture, begins in earnest. This left me with questions. Despite the girl's earliest memories of possible suffocation incidents as toddlers, the early part of their life remains blank. Was Shelly okay then? Was there no abuse? Was there a sense of normalcy? Logic dictates not – a sudden shift would have made them rebellious instead of unaware of the true horror of their situation. Still, this feels like a hole in the narrative. Something either skipped or unknown.
What there is provides ample proof of real-life horror and degradation. Laura – the grandmother – provides a bit of a backstory on her step-daughter, Shelly's early years, showing the seeds of a perverted narcissism early. Shelly accuses her own father of rape for attention, despite the fact that medically it is proven she is a virgin. This is only the sign-post for years of ever escalating psychopathic behavior, supposedly inherited from her own maternal grandmother Anna, who appears just enough in the narrative to pove that she was Shelly's tutor in all things criminally insane. Annoyingly, we never get Shelly's diagnosis or much from a professional to guess at what her issue is – whether it lies in insanity or pure evil or somewhere in between.
As the girls grow older and deal with things such as constant bleach baths and wallowing (being forced in freezing weather to go outside naked, on a hill side, and be sprayed with water by their father while they wallow in the mud as Shelly watches and orchestrates) something new comes onto the scene: a stranger, a friend. Shelly, shockingly, does have a friend (we are told she is charming when she wants, although from the girl's prospective we never see this). Kathy Loreno, Shelly's down and out friend, moves in with the Knotek's and the girls find relief. Kathy becomes Shelly's new target and the abuse escalates to an all new level, including make-shift water boarding, starvation, and being transported in the trunk of the family's car. Kathy takes it all the way to the end. And there is a grisly end that should awaken the girls. But history will likely repeat itself.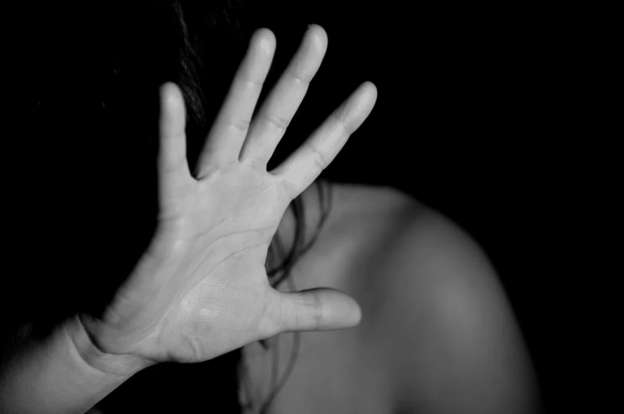 Once Nikki and Sami leave the house, they wonder how to rescue Tori from their mother and fret when a new boarder and friend arrives at Shelly's house. This is where many reviewers, in my opinion, let their own anger at the people out on the narrative. The girls don't do enough for us – for those of us on the outside, never having experienced abuse, looking safely and self-righteously in. It doesn't truly help that Olsen only adds an epilogue as an after-thought, briefly talking about survivors, the psychology of abuse, and Stockholm-syndrome like explanations. If this were a novel, I would be irate as well, because fiction should tell me the noble, fake story I want to hear. Sadly, this isn't fiction, and so while the girl's aren't always (or even often) accessible to us, indeed they seem selfish many times, most of us aren't in a place to judge. We can only read, and learn, and silently utter "there but for the grace of God go I."
The story is engaging throughout, and yes, it's a bombshell. Olsen's handling of his dynamite material is mostly good, but not always. As I've mentioned, he's vague on time, skipping over the ages of the girls and making these events seem both longer and shorter than they evidently were. He is also far too empathetic with Dave Knotek, who he represents as another victim instead of a grown man who willingly tortured his daughters, killed innocent people, and then hid the evidence. No Olsen, its fine to judge Dave just as harshly as the wicked Shelly.
Likewise, the ending falls flat. We wait for the law to get a sense of what is going on behind the pleasant façade of the Knotek household. When it finally does, the action spirals quickly. We see no details of the sentencing, other than a few strange sentences about it being some sort of unusual plea that is both guilty and not guilty. We hear nothing of Shelly's life in prison. The author never even notes if he tried to interview her or not. Nothing. The focus was the sensationalistic abuse and once that ends, so too does the narrative.
Regardless, If You Tell is worth a read for those with a strong-stomach and irascible curiosity about the dark recesses of life. It won't uplift or end on a "we conquered" or "we overcame" note. It won't provide you with more details about the science or psychology behind monsters and their lasting impact on victims, nor will it educate you about the law and the criminal system. This one is purely dark entertainment, which makes many of us feel uncomfortable. We can only admit to reading because we're curious, voyeurs of another's misery. In the end, perhaps that makes us more like Shelly than we would like. Perish the thought. Read at your own risk.
– Frances Carden
Follow my reviews on Twitter at: https://twitter.com/xombie_mistress
Follow my reviews on Facebook at: https://www.facebook.com/FrancesReviews
[AMAZONPRODUCTS asin="154200523X"]

Latest posts by Frances Carden
(see all)