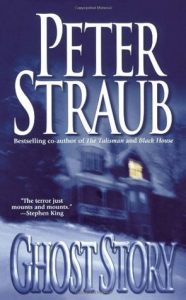 The Most Hyped, Worst Story
Author: Peter Straub
The experience of reading Ghost Story reminds me of the old saying: be careful what you wish for, you just might get it. When one of my horror book clubs opened voting for a ghostly book, I immediately picked Peter Straub's Ghost Story. For one thing: it's famous. Second, despite my horror obsession and numerous Straub books resting in various bookshelves and stacks across my house, I had never actually read anything by the author. Third, I had a super vague memory of liking the movie.
The novel opens oppressively. We have a man traveling with a young child whom he has clearly abducted, a child he is considering killing. I was in the mood for a macabre story, but the cruel darkness here, the real world sadness and bleakness, instantly put me off the book. I didn't want to go this far down the rabbit hole.
Soon, however, the story takes a different tone, and we meet a group of crotchety, backstabbing old "friends" who tell each other stories of the worst thing they ever seen or heard. They do this in order to keep a darker memory at bay. These four elderly men call themselves the Chowder Society, and one of their first stories is about incest, child rape, and, of course, a ghost. Eventually, the evenings of storytelling slowly change as we get to know the old men slightly more. When members of the Chowder Society begin to die in mysterious ways, the worst story of all, the one they are hiding about something they did as youths, forces itself to the forefront. Something is after them. Something that eventually forces them to reach out to Donald Wanderley, a man who has an unknown tie to the mystical.
The story has a certain promise to it, but the pacing and the excessive bleakness – the horror that goes beyond a ghost story and evokes the dregs of dead days spent crying, spent giving up, spent seeing the world dying – becomes a constant echo that goes beyond literary into the abysmal. I wanted the book to end. I wanted some sunshine. I wanted a damn plot already. Just because Ghost Story had an atmosphere of depressive devolution didn't mean that it actually had any horror, any driving force, any point beyond a feeling.
It takes forever to get to the actual story, which is framed within a story, within a story. It's a snobbish setup and unnecessarily complex. By the time we finally meet the big bad we've learned to hate the characters. Each of them is selfish, disloyal, petty, and markedly nonsensical. Their choices don't make sense. Their silence doesn't make sense. Their fake friendships don't make sense, and the author's desire to paint their bond as something connecting, something important, doesn't make sense. Heck, even the side characters, and the side characters to those characters, don't really fit. They all just slow the story down, and when we do get a glance at this dastardly phantom, it turns out that our ghost story is missing an actual ghost.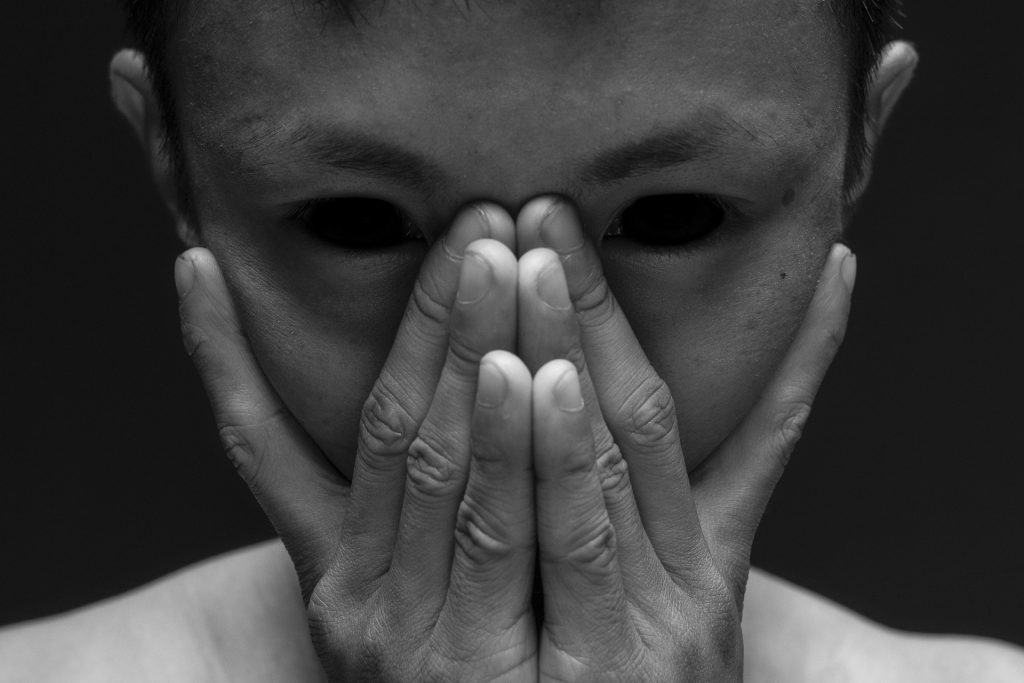 Instead we get an amorphous monster, one that is at times all powerful (as needed for the plot) and at other times completely incapable of basic strategy and defense (again, as needed for the plot). This evil has the entire world at its feet, but chooses to mess with a bunch of old men in a one-horse town. Stephen King could somehow make this work, make us believe and care. Straub just makes it silly.
The evil, which intermittently toys with our characters and goes off screen for enormously long, boring bouts, is finally defeated in the silliest, easiest way possible. But who cares. I was just glad the book was over. I suppose I'll read Straub again – one book is hardly enough to really give an author a chance (translation, I have other books of his already and so have to read them). This is the first book that ever made me feel both intensely depressed and bored at the same time. I really quite hated it. If I hadn't bought the audiobook, I doubt I would have been able to force myself to even finish. As it was, Ghost Story became a chore to listen to; something I did so I could get on with it and start a new, better book.
– Frances Carden
Follow my reviews on Twitter at: https://twitter.com/xombie_mistress
Follow my reviews on Facebook at: https://www.facebook.com/FrancesReviews

Latest posts by Frances Carden
(see all)