The Darkness Behind Franco's Spain
Author: Ruta Sepetys
It's 1957 and eighteen-year-old Daniel Matheson is experiencing Madrid for the first time in The Fountains of Silence. His parents have come for an important oil well deal. While Daniel is slated to inherit the family business and follow in his mogul-father's footsteps, he not-so-secretly cherishes a love for photography. As a matter of fact, he sees this as the trip that will let him prove himself to his father. The pictures he captures of Spanish life will be entered into a contest. He knows he will win, and that will change everything, opening up the future. But life is always more complicated than the dreams of youth.
Anna, the young hotel maid, is Daniel's first look into the secret life of behind the scenes in Madrid. While the elegant Hilton, with its luxury and American tailored style, is ambient with wealth and freedom, the real Spain outside its doors is an entirely different atmosphere.  Under Franco there are rules and repercussions, a history redolent in trials and things that cannot be said. An undercurrent of secrets and suspicions. Through Anna Daniel slowly glimpses that other world, and as his heart yearns for a forbidden love, his camera starts to capture darker images, images that could put him, his family, and Anna in danger.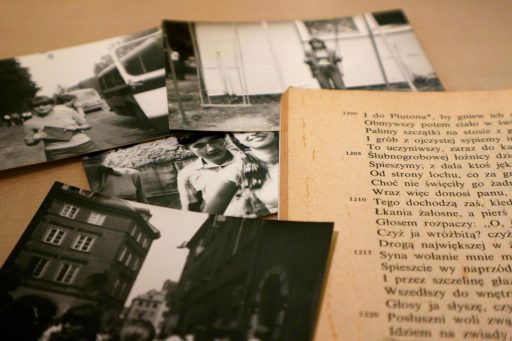 Told with a simple elegance, The Fountains of Silence is an unassuming yet complicated introspection on a moment in history and the human condition. Daniel has lived a sheltered, privileged life and while he means well he cannot understand that the real world outside the glimmering microcosm of his hotel and influential father is filled with ramifications. The freedom of choice is not inherent in Anna's world, and only much later, as the narrative takes us across continents and through the gap of years, does Daniel fully understand the gulf that truly separated him. Only then does he really understand what he asked of Anna, what his simple idealism cost. It's a portrait then of forbidden love, love with cultural and societal barriers, yes, but it is so much more. There is romance, but not the weepy bodice rippers of the supermarket. It is darker, more mature, star-crossed in the way of realism, with a message and portent. Readers, even those of us without an attraction to the historical, become pulled in. Then we learn, and see, and enter a different time seamlessly, with the same starry, innocent, and completely oblivious eyes as our hero. We learn alongside him, and it's a brutal but important lesson.
One of the most powerful focuses of The Fountains of Silence, however, is Prui, Anna's sister. Puri works in an orphanage, run and overseen by nuns. Puri is a model citizen, but she is also curious and above all loving. The children move her and call to her, so when she starts to notice something strange, readers are drawn into a horrifying historical mystery. As time goes on and the unsaid pulls at Prui's mind, forcing her to draw conclusions she does not want to face, we watch the devolution of her character and see the cost of secrets.
All of this comes full circle in the conclusion, twenty odd-years after the Texas tycoon's son travels with his parents to Spain. In this time, we have met many unforgettable people and Sepetys has taken an old world and brought it back to throbbing, vivid life. We have watched growth and death, both metaphorically and in reality. In between the passage of time, Sepetys has provided brief historical documents that give us a portrait of Franco's repressive Spain and the aftershocks of the Spanish civil war. It's not a time period or place we often see reflected, and part of the joy is in the evocative learning experience and part of it is in the very real characters with whom Sepetys populates her tale. Everything comes together and moves perfectly, symmetrically to an unlikely, albeit satisfying happily-ever-after (however complicated.) This giving in to reader's desires for something happy in the bleakness is the only moment when Sepetys steps out of the reality of the world she has woven, and while it's imperfect, it is nevertheless forgivable and, ultimately, a respite from a walk through a brutal time in a peoples' history.
Complicated and beautiful, patch worked with human emotion and misconception, the grandness of history and the ephemeral moment of an individual, The Fountains of Silence, a book I frankly bought because the other Book of the Month choices didn't appeal to me at the time, ended up being a favorite. Sepetys has made me reevaluate my ambivalence towards historical fiction and also opened up an entire missing history for me, one I can never forget now. Highly recommended.
– Frances Carden
Follow my reviews on Twitter at: https://twitter.com/xombie_mistress
Follow my reviews on Facebook at: https://www.facebook.com/FrancesReviews

Latest posts by Frances Carden
(see all)