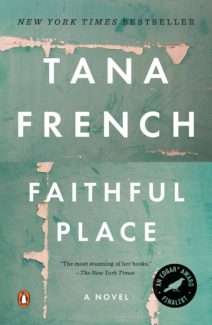 A Past That Can't Stay Dead
Author: Tana French
Three books in to Tana French's darkly elegant Dublin Murder Squad series and I am seriously hooked. There is a magic here, gritty and yet ephemeral at the same time. It's something in the way French tells her stories, crafts her engagingly flawed characters, and follows the ebbtide of hope and despair that underpins even the most mundane of lives.
Jaded detective Frank Mackey, head of the Undercover Squad and secondary character, read negative influencer in the previous book, The Likeness, gets his own starring role here. We follow Frank, known for his unorthodox methods and ability to get things done, as his past emerges to destroy every façade he has built, every carefully crafted artifice he has put between himself and his unsavory roots, every lie he has been forced to believe in order to survive.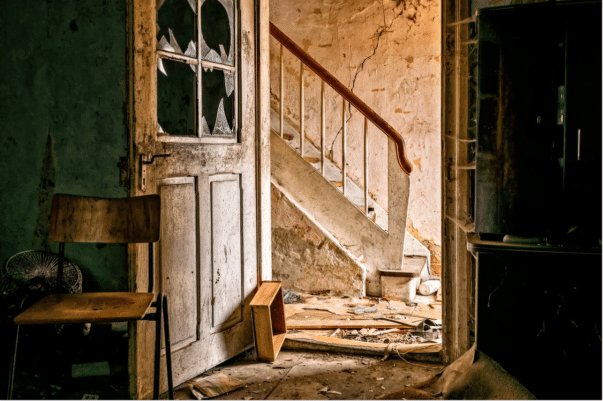 Twenty odd years ago, back when he was desperate to escape the equivalent of an American ghetto (called, ironically, the Liberties), his abusive, alcoholic father, and his domineering shrewish mother, he made a desperate plan with his big-idea girlfriend. When the night of their escape leaves him with no girl, a short breakup message, and no tickets (she took them) he decides to leave anyway and jettison everything that came before, include the love that had underpinned him and given him hope. All these years later, as a divorced cop with an unsavory reputation, his girlfriend's body is found in their escape house, her suitcase and their tickets moldy but intact. And like that, everything he has believed, everything he has built his escaped life on, is called into question as is the very meaning of both love and family.
As with the previous books in the series, secondary and even tertiary characters flit around the edges, one of them no doubt to appear as the main character in a later novel. This gives the world a sense of connection and cohesion, a familiarity that compliments the uniqueness as we spend time on one investigation with one person.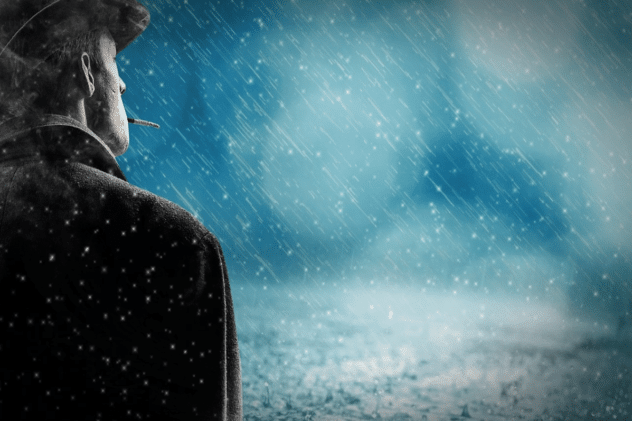 As with all the previous novels though, Faithful Place, is deeply personal, a story of an investigation that is less about the research and the background police hours and more about the heart and soul of evil, the reverberating effects of choices made and choices forced, and the impact on one particular person's life story. Like Rob Ryan, the deeply damaged protagonist of the first novel (In the Woods), Frank has caused a lot of harm in his life, although unlike Rob this harm has mostly been done before the book starts, with one very evident exception. Frank is a difficult character to like, yet he is also impossible to dislike. He floats somewhere in the middle and to me, at least, he is less interesting than the second novel's main character (the innocent but nonetheless damaged Cassie Maddox in The Likeness) and oddly less likable than the generally haphazard Rob who destroys a lot but, at least, without any evident knowledge or true intent. Frank's innocence was there, the flash backs and the slow unfolding of his horrific childhood showcasing how violently and early it was destroyed, yet the intent is also there, albeit even hidden from the character himself.
Yet, for all the comparisons with French's other works that we must make, Faithful Place still has that odd lyrical beauty and the pull that is characteristic of this series. We must know what happens. It's not the bombshell case of the year – although unlike the first novel we do get that final reveal. The case, like the victim, is after all, long ago and essentially dead. It's the revelations of character and the toxicity of imploding families that bolsters the story, that gives the dead their power here over the semi-living. French's words, always beautiful and serpentine, pack a punch as does her play here between the very aliveness of the past and the greyscale murk of the present day that Frank must live in, must navigate to understand where it all went wrong and who is responsible, even at the price of needed reparations, even at the risk of his own child. Ultimately, it's a story about moving on and how impossible that really is, about love frozen in time, perhaps made better by the longing and the what-ifs than the what was, about the way we destroy ourselves and others again and again, about how broken things search for their missing pieces. Another French masterpiece, another addictive addition to a serious that is just as beautiful as it is morosely heartbreaking.
– Frances Carden
Follow my reviews on Twitter at: https://twitter.com/xombie_mistress
Follow my reviews on Facebook at: https://www.facebook.com/FrancesReviews

Frances has a Masters in Fiction Writing from Johns Hopkins and works as a technical writer during the day, where she attempts to make software exciting.

Latest posts by Frances Carden (see all)