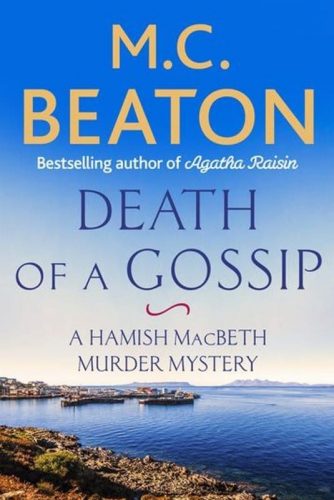 The First In a Famous Cozy Mystery Series
Author: M.C. Beaton
A covey of strangers, they have all gathered for a week's retreat at the Lochdubh School of Casting to learn a little fly fishing. There is the old general, always glad to tell about his feats of military prowess; the rude, rich, American couple; a secretary desperate for romance; a young boy beleaguered by his cloying aunt and absentee mother; a rich playboy; a gorgeous, icy blond with a fortune; and finally, Lady Jane, everyone's personal nemesis. As the week goes on, Lady Jane finds and reveals each guests' dark secrets, from the stuttering general to the couple running the fishing school. When Lady Jane winds up dead, it's no surprise. Everyone had a motive and everyone had an opportunity.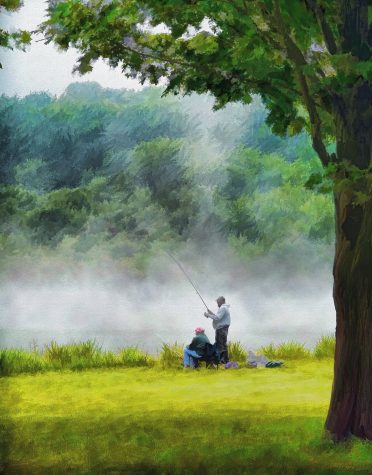 When the town police come in they push the local bobby, the doddering Hamish Macbeth, aside. This kind of crime – an aristocrat's murder – needs to be handled with kid gloves. It needs to be solved, not bumbled. But Hamish takes umbrage and decides to solve the crime himself.
Death of a Gossip is my first Hamish McBeth novel, and the start of a much acclaimed book series with over thirty books. I've read most of M.C. Beaton's Agatha Raisin series at this point, and while there are flaws with her writing, something about the classic characters and cozy aura is indisputably fine.
Hamish is still a work in progress in Death of a Gossip, although he does have the fine beginnings of a good protagonist. At first he is too sloppy, too lax at his job, and generally annoying. He freeloads on everyone and is inappropriate beyond the acceptable confines of comedy (i.e. the butt pinching scene). As the story starts to find its wings and fly, though, the complete character begins to emerge. Hamish has some smarts, certainly, and a lovable affability, as well as a doomed romance. His cheapness could be curtailed, admittedly, and I'm hoping that as the series grows this diamond in a rough will shape into a Grade A detective.
The story, of course, is the stuff of usual cozy mysteries, down to the library of stereotypical suspects and the amateur detective saving the day and making the police look foolish. I saw one reviewer refer to it as "cotton candy," and that is true enough. But, this always works for Beaton somehow. The atmosphere is just right, and fortunately the villain was just horrible enough to really get readers primed for some revenge and gumshoeing.
There are numerous false leads alongside a very extended story about the secretary. Oddly, she is more of a main character than Hamish, and she isn't very likable. Desperate, willing to tear apart relationships, and self deluded, her story is the least pleasant, and her deep dark secret the most ridiculous. Still, this isn't a bad start to a new series and despite the bumps in the road, I could already feel myself forming an attachment to the little town, to Hamish, and even to the owners of the fly fishing school. There were some predictable but fun elements, and while it's not refined yet, I can tell that I'll enjoy becoming hooked on this series.
– Frances Carden
Follow my reviews on Twitter at: https://twitter.com/xombie_mistress
Follow my reviews on Facebook at: https://www.facebook.com/FrancesReviews

Latest posts by Frances Carden
(see all)