A Look At PTSD, World War II, and Family
Author: Dale Maharidge
Dale Maharidge only remembers his father, formerly Sergeant Steve Maharidge, after the war. His heart-breaking episodes of anger, his endless rage. What caused his father to be that way? They say before the war he was a different man, but Dale doesn't remember that, and his father never spoke about the war. The only thing that even pointed back to his time as a Marine was that old picture in the basement. A picture that showed a smiling man Dale never even knew.
All these years later, now that we are starting to talk about and further understand post traumatic stress disorder (PTSD), Dale has more resources to try and understand his abusive father and piece together how much of the anger was the man and how much was the lasting effects of "the good war." The answers lie in the picture and survivor guilt, leading us to PFC Mulligan and a journey that starts with one question – who was my Dale's dad really – and ends by examining war and its effect on a generation in The Dead Drink First.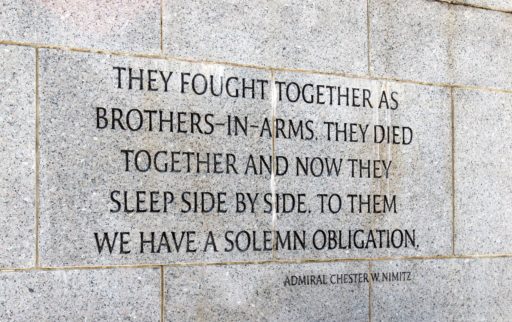 Two thousand mentally ill American veterans were lobotomized after World War II, many of them volunteering for the procedure, seeking relief from traumatic brain injuries caused by being too near powerful explosions and PTSD. We're only just now starting to piece together everything that affected them and look with more compassion and understanding on the horrors returning soldiers live through day after day. There is no good war. There may be necessary wars, but not good ones. As a part of this, Dale opens the conversation with other veteran's children. He was not alone in the fear of a father who was no longer truly himself.
As Dale follows the trail to PFC Mulligan and starts to answer questions and talk to other veterans, many of whom are just now talking about the war, he finally gets some answers about his dad. But he gets more. He feels a personal connection to this long gone colleague of his father and starts the eighteen year long process of finding and returning Mulligan to his home.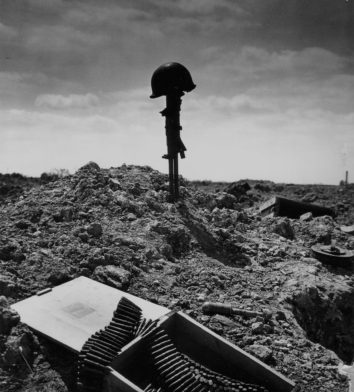 Along the way, the listener gets to hear the voices surrounding the war. This is both a good and bad move on Dale's part. The audio for the old recordings, many done by phones, is terrible and while the voices resonate with experience, pathos, and depth, the audio quality makes it a true strain for the listener.
Among these interviewees, we hear doctors, family, friends, veterans, and others whose devoted journey lies in finding and returning the American dead. There are many parts to this saga, WWII still very active in the lives of many despite the intervening years. The Dead Drink First is a short vignette, but it covers a lot of ground and has a satisfying ending. It's provides a heartfelt and provocative, if not complete, look at all the issues it raises. More than anything, it's a brief introspection on war, on horror, and on humanity. It goes far enough to send a call for understanding and perhaps even hook the curious, calling them to take the next steps and study further.
– Frances Carden
Follow my reviews on Twitter at: https://twitter.com/xombie_mistress
Follow my reviews on Facebook at: https://www.facebook.com/FrancesReviews
[AMAZONPRODUCTS asin="B07RJZH9TX"]

Latest posts by Frances Carden
(see all)