When Daredevil Does Hero Cameos
Author: Mark Waid
Mark Waid's Daredevil Volume 6 follows Matt Murdock, tough-as-nails litigator by day and superhero, crime fighter Daredevil by night as he fights for the survival of his law firm and helps his longtime friend and partner battle cancer. During this particular volume, Daredevil engages in a set of short adventures, some priming him for future battles (McDuffey, to our chagrin, returns) and other adventures giving us a little relief from the serious nature of fighting disease to instead focus on short, escapade filled vignettes.
It begins as Daredevil's childhood nemesis, the vicious bully who gave him the nickname he now fights crime under, returns to make a halfhearted apology and an earnest plea. Always jealous of Daredevil, his foe is now in legal trouble as his past with the Sons of the Serpent, a Hydra wannabe, has arisen. With half the city under its power and gun toting judges corrupting justice, it's up to Daredevil to rid the city of this new contamination. The only real problem – he has to make amends with his childhood tormentor.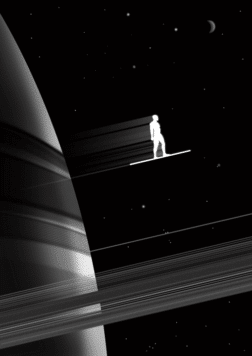 Then, the Silver Surfer makes an appearance, teaming up with Daredevil to stop an emotionless alien with mind control techniques from taking over the world. This alien might be a blip on the map of clever villains out to either get or use Daredevil, but something about his unearthly story sticks. Perhaps it's the fact that his act is so good we wonder if he isn't just like Daredevil's childhood bully, innocent on this particular count. And if so . . . what does that mean about the Silver Surfer? As Daredevil rockets around town on the famous surf board (an especially enjoyable vignette with lots of pulse pounding and much needed fun) he sorts out the good guys from the bad guys in only the way that Daredevil truly can.
And then, alas, my personal least favorite superhero, Hulk, joins in for the ride. If you thought that a correlation, however tenuous, could be drawn between the previous stories, including a brief return of McDuffy to help save Matt's faltering legal firm, you were wrong.
SHIELD is once again chasing Hydra who, this time, has their mitts on some high grade weapons of mass destruction. SHIELD wants to drop Hulk (literally) into the action, but the sometimes mild mannered scientist has a backup plan. Represented by Daredevil, he makes it more than obvious that his lawyer goes with him on all risky missions; ironically enough, Matt has some control over Hulk's inner beast and together they spend the next two portions of this volume chasing down a weapon belonging to a famed villain (who, ultimately, is just there to spin off into another set of specific Hulk comics).
This collection then is quite different from the others that proceed it, working more like a feature that culls different Daredevil stories from other comic series where our beloved (and admittedly complicated) protagonist joins in the shenanigans. That makes it hard to really quantify what the overall story is here, other than perhaps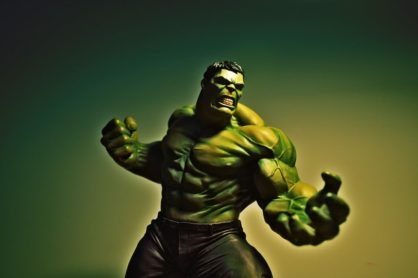 a glimpse of Matt's surprising client list or just a broader view of the world he lives in which oscillates from white collar court crime to Nazi-like organizations hijacking weapons. What matters is that it's fun. We enjoy the narrative and while everything that happens here is still quite serious, it's a break from the sadness of the cancer ward and a glimpse into the more action packed side of our tormented hero's daily existence.
The art here differs from story to story since we are essentially grabbing content from three separate comic series (including Indestructible Hulk #9 and #10 – our three artists being Rodriguez, Samnee, and Scalera) yet it all flows and fits well into the vivid world of Daredevil. Colorful and detailed yet distinctly comic-book like with its clean lines and elegant use of shadows and expressions. I'm more than a little excited to journey onward to the next volume, although I do hope for a more cohesive storyline and less "drop-in" action from other superhero series.
–Frances Carden
Follow my reviews on Twitter at: https://twitter.com/xombie_mistress
Follow my reviews on Facebook at: https://www.facebook.com/FrancesReviews/
[AMAZONPRODUCTS asin="0785184805″]

Latest posts by Frances Carden
(see all)