Twice Cursed
Author: Sue Dent
Throughout the Thirsting For Blood series redemption is the key. At first it's the redemption of a brother and sister, trapped in eternal curses, transformed to soulless monsters of the night (vampire and werewolf respectively). The legends say one selfless act will set them free, and together with a steadily growing crowd of empathetic friends and family, beset by a fierce contingent of selfish enemies who want immortality at any cost, Ceese and Richard overcome and lose their curses only to remain shattered and confused. It turns out that centuries of evil, centuries of guess work and longing, cannot so quickly be remedied. It turns out that loss may be deeper than mercy, darker than desire, and more lasting than memory. It turns out that the past isn't entirely put to sleep and that a new enemy is hoovering on her horizon, just waiting to take back what is hers. The journey, thought to be ended, has only just begun.
At the end of Forever Richard, the slowly healing young man, now able to enjoy daylight and new love, is confronted by his vampire father, Merri, who throws another hard lesson at his beleaguered son. In Cyn No More Richard is a vampire again, with limited memories of his temporary freedom and some sort of strange force controlling him. The one who cursed him, Cyn, has hunted him for centuries and she wants what was hers back again. Only through a second curse can Merri seek to save his son, but it really may be too little too late.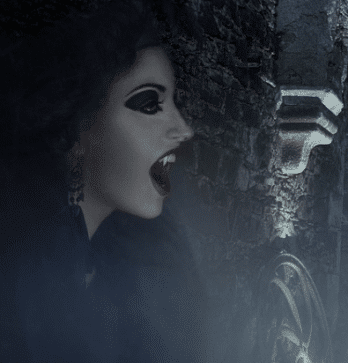 Richard's devoted friends and his own sister find him continually suspect. There is something else going on and the grief at loosing Richard this second time is deeper, more agonizing, and feels somehow permanent.  Only Richard's long time butler, hilariously called G-man by the forever sarcastic Rodney, has faith in his old master and has a plan to keep him safe through whatever may come – whatever it may cost.
Meanwhile, Brendan, now divested of his supernaturally channeled werewolf powers is back to pinning for his love and questioning the continued meaning of his life. Only Penny's visions may offer him some weird hope or perhaps something even more surprising. It seems that the time of secrets is at an end and as Merri's long confession begins, threads interweave through the lives of those who were lost along the way into the present day. It's often agonizing, but as always with Dent's work, the potential for redemption is ever constant.
Cassie and Penny continue their slow getting-to-know you dance, and since this is the novel for revelations, Cassie is doomed to have a few surprising ones of her own as Penny slowly opens up about her past with Richard. It seems that Penny can't hide her love, but beyond that, something else in her old diaries may reveal some of the why behind Richard's present state and even a way to stop the deviously powerful Cyn.
Oh, and get ready to see a new supernatural entity come into the mix. We still have werewolves (of course!), the vampire Henderson who likes above all else to cause troubles and craft schemes for the one remaining uncursed, and other creatures of the night (plus Cyn), but here you get to meet the Daoine Maithe. Just who and what they are – well, you get to find out. I doubt it's the answer you expect!
As with the previous two books in the Thirsting for Blood series there is horror and humor here, intertwined lovingly with a focus on the good God triumphing over evil. That doesn't mean that things are easy for our fallible heroes and heroines (they're not) or that the answer will come all at once (it doesn't and there is much more to come, sitting just behind the veil). What it does mean is that despite the sometimes heavy content of loss and breeched families the series has a happy air to it, even in the darkest of moments and facing the worst odds. This mixes well with Dent's humor, propagated through Rodney and team, which keeps the mood buoyant even in the darkest of times.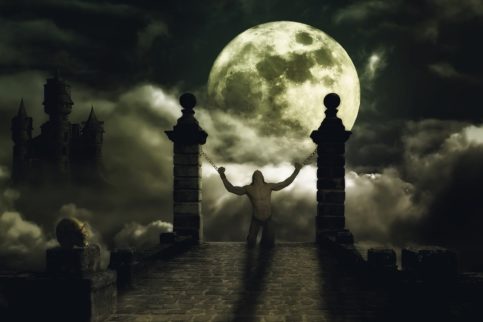 In this particular offering, which ups the pace of the series dramatically and throws a lot of new characters, situations, and lore into the mix redemption becomes escalated into a power meld as more characters get suddenly pulled together to go head to head with the big bad – Cyn (and whatever is beyond her). This amplifies the action and also takes us another step into the interconnected natures of the curses some of our favorite characters hold, including the mystery of how Merri, a devote preacher, could have lost his soul to become a vampire. By book three we've been in the mystery for the long haul and are waiting to savor the revelations, which dynamite as they are, should be a little slower, especially the final confrontation and the pieces of the puzzle that go together to make it happen. Of course, as fiction mimics life, it never rains but it pours. Still, I wanted to savor the revelations and the happenings before moving onto the next.
As always, the series satisfies by answering our main questions but leaves others open so we can continue our adventures with this quirky band of people that are so real it hurts (WE WANT to go meet them, to have coffee, to hold their hands and hear about their complex emotions). Penny for Your Thoughts is next in the series (I took a peak at Sue's website) and will follow-up with more from Penny's illuminating diaries. And of course, there is still the problem of Henderson, bent on bringing back Ceese's curse, Ceese's own complicated feelings about her werewolf past, Richard's love life choices, and, you know, the vampirism thing which really takes a bite out of any relationship. I can't wait to reconnect and once again follow these people into their mystical world that still shines with the light of God and the hope of salvation, even amid the most devastating trials and everything that goes bump in the night.
– Frances Carden
Follow my reviews on Twitter at: https://twitter.com/xombie_mistress
Follow my reviews on Facebook at: https://www.facebook.com/FrancesReviews
[AMAZONPRODUCTS asin="0996012125″]

Latest posts by Frances Carden
(see all)