Four Unforgettable Tales for Dark and Stormy Nights
Author: M.R. James
This is my first connection with the esteemed M.R. James, and it has left me wanting more. I came across The Conception of Terror through the monthly free Audible membership deals, and since I love horror stories, I added it to my playlist without much thought and with no former introduction to James. I'll even guiltily admit, I'd never heard of the author before.
The Conception of Terror includes four reworked stories by James, somewhat modernized and adapted to a radio-play style. Each story is around one hour long. Having never read the original stories, I can't really say how far they were adapted, but certain changes (such as the inclusion of podcast culture) are evident whereas others I learned about from reading reviews (for example, this collection gives female characters the lead whereas the original stories were more male centric.)
Each story has an old world overtone, a distinct "dark and stormy night" edge, which despite the occasional modernization retains a Twilight Zone atmosphere, equal parts paranoia and supernatural. It's palpable, dark without being unduly depressing, classic without hiding all the gory details. The various voice actors (there are different actors for every character) give it a Hitchcock quality, and the auditory affects are mostly well played and suitable to creating the "there in the moment" atmosphere of classic oral storytelling.  As Goldilocks would say, it's just right, and it has left me with a taste for further explorations into the grim realities of James' subtle yet terrifying storytelling.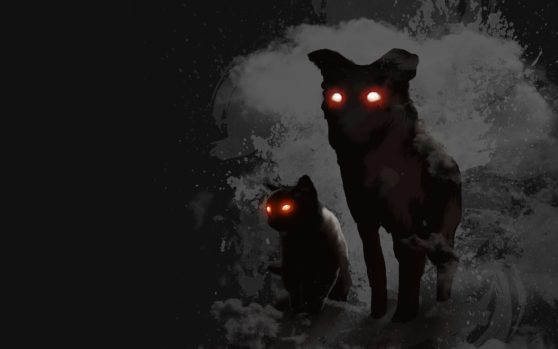 The first story, "Casting the Runes," is the most complex. Jo Harrington, an academic reviewer with a publisher, gets a paper, The Truth of Alchemy, by Anton Karswell to peer review. She gleefully eviscerates it, all of her most brutal and unpolished opinions sent in a hasty "not recommended" email to her publisher. The problem? Someone is asleep at the switch and the would-be author, Karswell, gets Harrington's original email . . . and her name and address.  Unfortunately for Jo, this man is no imbecile, and he soon sets a curse on her – three days to live, each more terrifying than the last, with a final, violent demonic confrontation. Can Jo stop the supernatural in its tracks? Can her husband save her with time running out, or will this dark gem transition into a revenge story?
"Casting the Runes" sets the stage for the rest of the stories. As far as twists and cleverness, it's the best and marks a powerful start.
The next story (my least favorite, to be honest), "Lost Hearts," follows a teenage orphan on her trip to Aswarby House. Here, she will be fostered by an exceptionally perfect mother, in a perfect community, where she will start a friendship (perfect) with the son of the community leader. But all that glitters is hardly gold, and with dreams of dead children and hints of conspiracy, the young girl begins to unravel the truth behind the seemingly benign house. This one is more predictable than the others in the series, but it still holds the same grim charm, halfway between fairy tale and The Outer Limits with a just a hint of violence and more than a little unconscionable evil.
The third story, which has a few holes in the forms of unanswered questions, was actually my favorite nevertheless. Reminiscent of Edgar Allan Poe's "The Gold Bug," we get a treasure hunt with some subterranean, Lovercraftian horrors thrown into play. The story, titled "The Treasure of Abbot-Thomas," hints at scandal at a boy's school (one suspects pedophilia) and while no one is mourning Abbot-Thomas, a former pupil and a new teacher become interested in the man, specifically, in what he hid back in the 1970s. The ending doesn't make a lot of sense, and I think portions of the story were either taken out or maybe too dark for the time of James' original writing to be more than just hints, but something about the atmosphere and the creepy treasure just got me, and even though it was imperfect, I reveled in this little midnight treat.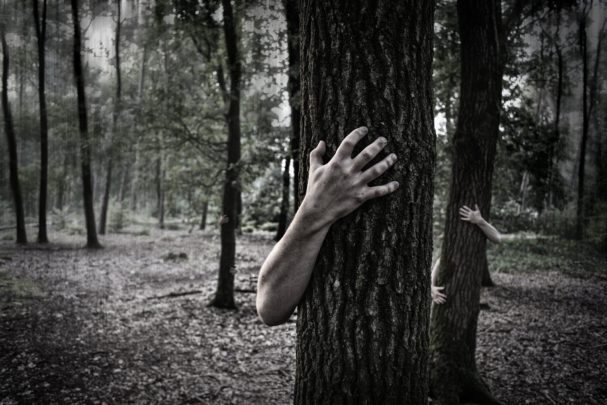 The final story, A View from a Hill, continues with variations on a theme: more supernatural unknowns and creeping deaths. Paul (a self absorbed and annoying podcaster who is gaining fans thanks to the no-holds-barred casting about his son's death and wife's break down) takes his wife, the beleaguered Sarah, to a get-away in the Cotswolds. True to form though, he can't leave his podcasting behind and while he is being amazingly insensitive, Sarah discovers the ruins of an old monastery and, possibly, a way to talk to the dead. Four stories in, though, and we know that these dead mean harm. . .
This particular story is a little on the long side, but the characters and situations are well developed, even if the ending is a bit expected and a little weak. The ruined abbey, the sounds among the trees, and the husband's selfishness all combine to keep that grade A atmosphere strong and our hearts running at a sprint.
By the end, we're ready for a Volume 2 of The Conception of Terror, which sadly doesn't seem to exist. I'm certainly curious now about finding more M.R. James, especially his original stories. If these adaptations are true to the spirit of the originals, he has a Shirley Jackson-like flair and a psychological concentration that should make for exceptionally powerful horror stories. I now have a new author on the horizon and hope to spend another series of dark and stormy nights discovering the stories he has to tell.
– Frances Carden
Follow my reviews on Twitter at: https://twitter.com/xombie_mistress
Follow my reviews on Facebook at: https://www.facebook.com/FrancesReviews
[AMAZONPRODUCTS asin="B07MDLBK6T"]

Latest posts by Frances Carden
(see all)