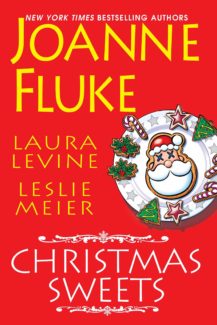 Silent Christmas, Deadly Christmas
Authors: Joanne Fluke, Laura Levine, Leslie Meier
Christmas Sweets combines three cozy mystery novellas together into one holiday themed offering, giving fans of Joanne Fluke's Hannah Swenson, Laura Levine's Jaine Austen, and Leslie Meier's Lucy Stone time to catch up with their favorite cast of characters for the holiday season. Whether you're in the yuletide mood, or just desperate to take a breather with some of your favorite female sleuths, Christmas Sweets is lighthearted and fun, magical and cozy, and almost as delectable as your favorite Christmas dessert.
Usually, readers come to these types of collections because they follow one, maybe even two, of the main sleuths. In this case, I've been a Hannah and a Jaine Austen fan for years, yet Lucy Stone's first adventure has been gathering dust on my shelves, waiting for an auspicious reading moment that hasn't come yet. The tropical adventure here, though, makes me realize that it's time to dust Lucy off and get my teeth into another radically good cozy series.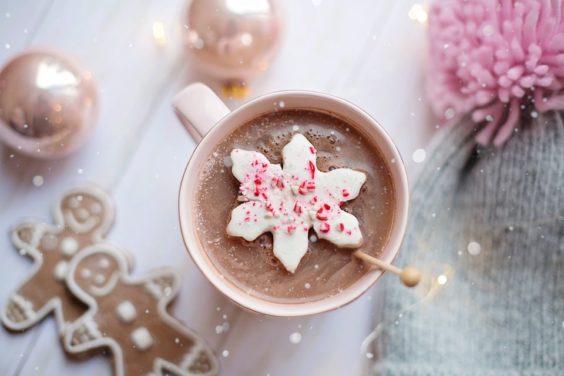 The first story in Christmas Sweets is Fluke's, which was taken from Sugar and Spice. The Sugar and Spice collection (from several years ago!) was originally made to capture Christmas romances, and so this offering, cut-and-pasted over here, doesn't really fit with the others (thus the missing star from the rating.) Fluke's "The Twelve Desserts of Christmas" focuses on two schoolteachers, stuck alone guarding children who can't go home over Christmas. Inevitably, the teachers fall in love, but the children have a long running bet that could just ruin the chances of any happily ever after. Fortunately, Hannah and her famous desserts show up just in time to suss out the scheme and give everyone the most perfect of merry Christmases. The story itself is cute, although Hannah really is more of a cameo than a character, but the fact that it's a repeat and not a new story is a major disappointment to the loyal fans who have been following the series from its long-ago inception. Were we all bad for Christmas?
Laura Levine, however, brings us back on track with "Nightmare on Elf Street." Our chunky monkey loving heroine is stuck with a terrible job at the mall, helping an evil, drunken Santa, trying to hide her horrible tights from view, and attempting to get her kitty in the mood for Christmas cards. Needless to say, it's all going downhill. And then . . .  well, Santa's days are numbered and thanks to one very bad kitty, Jaine is the primary suspect. She better solve the not-so-merry gentlemen's demise in double time or she'll be spending her yuletide in jail.
This story has it all – our lovable heroine, her bumptious pet, a cozy atmosphere, and, most importantly, the promised mystery. As always, Jaine's antics are laugh-out-loud hilarious, the supporting characters are vigorous and refreshing, and the circumstances ever more absurd. Unfortunately, due to the shortness of the piece, to build the funny and the atmosphere the sleuthing has to happen quickly and the villain must do a rapid revelation to make sure the bow goes on this present in time for the closing scenes. This is mostly because we spend a lot of world building time getting Jaine her job, but it's worth it for the laughs along the way.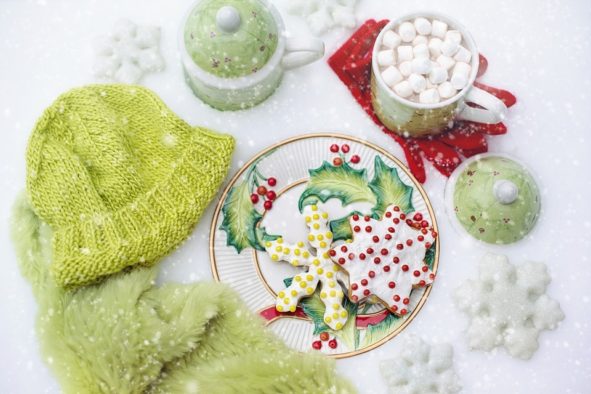 The final story in Christmas Sweets takes us on an adventure in Florida, where a palm tree Christmas and glitzy diamonds are the star of the show. In "The Christmas Thief," Lucy Stone's daughter, Elizabeth, is working her first job in a fancy hotel. Her Christmas vacation gets canceled as the hotel plans to host a billionaire's elaborate party (and I mean elaborate, diamonds are the entrance gift!). Elizabeth is missing Tinker's Cove Maine, but it looks like Santa has given her something better than a visit home – a tall, dark, and handsome stranger! However, when Elizabeth's hunk goes missing and the world-renowned jewels left at the hotel also disappear, it looks like more holiday jail time. Only Lucy and Miss Tilly can help Elizabeth unwrap the sinister truth. But, could the mystery go from missing jewels to murder?
This story is a welcome change in atmosphere, giving us a temperate Christmas and a hotel just throbbing with life and excitement. It's hard not to get wrapped up in the glamour and in Elizabeth's blooming relationship. The focus, however, is on Elizabeth, and Lucy and Miss Tilly only come into the story at the very end. As a non-reader of the series this worked just fine for me; Elizabeth was the perfect heroine for this adventure, but I wonder if longtime followers will feel the same. Perhaps Lucy could have had a bit more involvement? But then, Elizabeth is such a strong character that we hardly feel like we need another. Lucy is only there to give her daughter the idea to solve the mystery and the bravery to see it through.
Overall, this collection is a definite winner for all cozy mystery fans. Levine's and Meier's installments are especially fun and cozy, gifting us two engaging mysteries. The mysteries and the sleuthing aren't as well laid as they could have been with more room (we do feel the hurry), but they are more than enough to combine that sought-after spirit and atmosphere with a bit of light mystery. Recommended for all fans of these three series, for cozy mystery lovers wanting to get a good sample of some of the best cozies available, and for anyone wanting to weave a bit of Christmas magic into their day.
– Frances Carden
Follow my reviews on Twitter at: https://twitter.com/xombie_mistress
Follow my reviews on Facebook at: https://www.facebook.com/FrancesReviews
[AMAZONPRODUCTS asin="1496726928″]

Latest posts by Frances Carden
(see all)