A Reckoning, a Haunting, and Some History
Author: Louise Penny
In the shattering, deadly cold of a Quebec winter, Chief Inspector Gamache seeks both solitude and a respite from the memories that won't stop – a recent investigation gone horrifically wrong. Accompanied by his faithful dog and in the presence of his mentor and long-ago boss, Gamache seeks healing among the dead and instead of an answer he only finds more questions and murder.
The seemingly quiet Literary and Historical Society, an Anglo's bastion in the heart of a French city with a very much alive past, seems like the place for Gamache to pursue his own historical studies and escape the cold night's walks where he hears the voice of the agent he promised to save. When an infamous local historian, known for his grand mistakes and continual search for the burial place of Quebec's little known founder, Samuel de Champlain, ends up dead in the Historical Society's basement, the obvious person to beg for help is the very much broken and conflicted Gamache.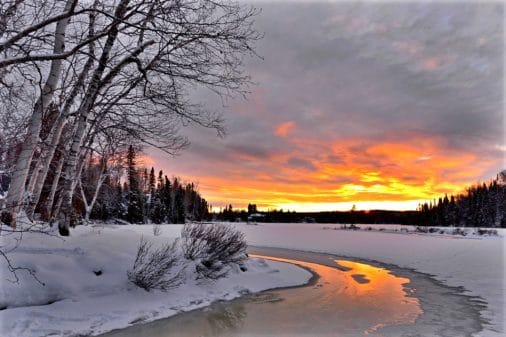 As the story breaks, Penny creates a four pointed narrative: an in-depth historical portrait of Quebec and the French/Anglo antagonism that stems from its fractured creation symbolized by the search for Samuel de Champlain's burial place, the who-dunnit around the historian's untimely demise and what he might have discovered about Champlain, the truth behind the demons of Gamache's recent investigation, and a side-story in Three Pines where Beauvoir once again opens the Hermit murder investigation to see if they do, indeed, have the right man.
With so much going on, even a seasoned author such as Penny, in her happy place with this well drawn cast of characters, should have trouble. That's the beauty and subtle complexity of Bury Your Dead. It all flows even though it doesn't all, necessarily, connect. Nor does it have to. This is a continued introspection into the world of characters who have evolved from imagination into flesh and blood entities, demanding our understanding while swimming through their own, very real multifaceted narratives where shades of grey dominate.
That being said – one wonders if the reopening of the murder investigation that closed the previous book, The Brutal Telling, was planned or in response to irate fans who didn't like the perpetrator being one of the main (most liked) characters. Still, it works and even dovetails with Gamache's sudden doubts, his realization that minor flaws, the very smallest of clues missed, can avalanche into a shattering disaster that leaves both visible and hidden scars.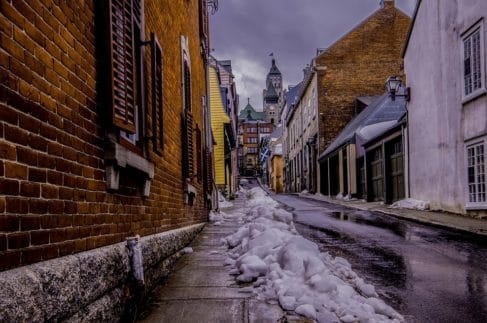 Champlain, however, is a complicated historical meandering that while well executed is more than a little dry for those non-Quebecois in the audience. A historian may still appreciate the intricacies of past and present merging together, yet those of us with only minor interest (and knowledge) of history may find ourselves struggling through pages, losing the subtleties of the vast array of historical figures and happenings, pining instead for more time with Gamache.
The actual murder (at least the present day Lit and His Society basement discovery) in this book is concerned so tightly with Champlain that you must at least have a passing understanding of the historical glut and also why Champlain is such a central figure for Quebec and this narrative. While his personal life and details (even what he really looked like) remain lost, what he stands for and what that could mean to the present tensions is crucial to understanding the atmosphere and the plot. In this way too, then, it makes it harder for the more casual readers to follow and to care as deeply as we usually do. This time the motive is less personal and more universally expansive and conceptual, leaving Penny's usual concentration on the motives of fallible humans a little weaker.
The leading concern here – Gamache's return to his world and to us – is interspersed throughout the developing history and drama. These flashes of traumatic memory only resolve themselves as a story at the very end, the point where Gamache is either irrevocably broken or decides to come back to his life and bitter calling. These bits were, at least to me, the most powerful. This was not the solving of one crime, the allaying of one murder, but the potential redemption of a character we have come to deeply love and respect. Here then is the satisfying finale. I can say no more.
Penny, as usual, keeps the plot (or, plots this time) all bookended by the beauty of description. She sees this bleak and formidable winter as beautiful in its power, similar to the grace and symmetry of a tornado and equally as deadly. Peppered in is her understanding of humanity at its most base and most redemptive, a heart throb that runs through the narrative and ties it to something deeper than the mere joy of storytelling, something powerful and eternal and ultimately meaningful. Herein lies the power of this series.
– Frances Carden
Follow my reviews on Twitter at: https://twitter.com/xombie_mistress
Follow my reviews on Facebook at: https://www.facebook.com/FrancesReviews/
[AMAZONPRODUCTS asin="0312626908″]

Latest posts by Frances Carden
(see all)