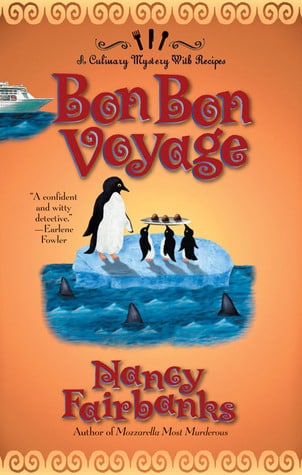 High Seas and Shenanigans
Author: Nancy Fairbanks
What's better than eating the finest cuisine and indulging in the most decadent kind of luxury? Eating and luxuriating on a boat! At least, that's what Carolyn Blue, food writer, thinks. Thanks to some good luck and a few pulled strings, she now has a free Mother's Day trip on The Bountiful Feast. All she must do is write a few columns and eat, eat, eat.
Things start to go sour, however, when her husband says he can't be her plus one for the voyage. Through comedic miscommunication and some bad luck, however, Carolyn's grating mother-in-law and her ex-cop best friend Luz both come along for the ride and take up the better part of her swank cabin. Still, it's the opportunity of a lifetime and Carolyn is delighted by the food and the exotic locales.
When one of the more outspoken, drunken guests ends up dead in the meat freezer, however, Carolyn starts to notice that two and two are not adding up here. When a strike for better food and wages starts, Carolyn suspects that it is nothing but a cover, especially when it becomes clear that the guests were drugged, and the ship is not going to dock in port. Can this foodie turned detective unravel the mystery in time, save the bacon, and redeem Mother's Day?
This is my first encounter with the Carolyn Blue Culinary mystery series. I came to it as I do most new cozies, through a random eBay book lot. I picked this one purely for the title, since I was going to the beach and wanted something travel related and light.
I immediately liked the storyline. For whatever reason, mysteries set on cruise ships always captivate me. Perhaps it is the shifting scenery, the excuse to add a little local flavor and very literally spice up the delicious sounding dishes. It also makes the random crime aspect more believable (as opposed to the usual cozy hometown with a shocking number of murders). Bon Bon Voyage is no exception. We get a bit of local flavor, a decadent holiday setting, some sea and surf, and the perfect recipe for amateur sleuthing.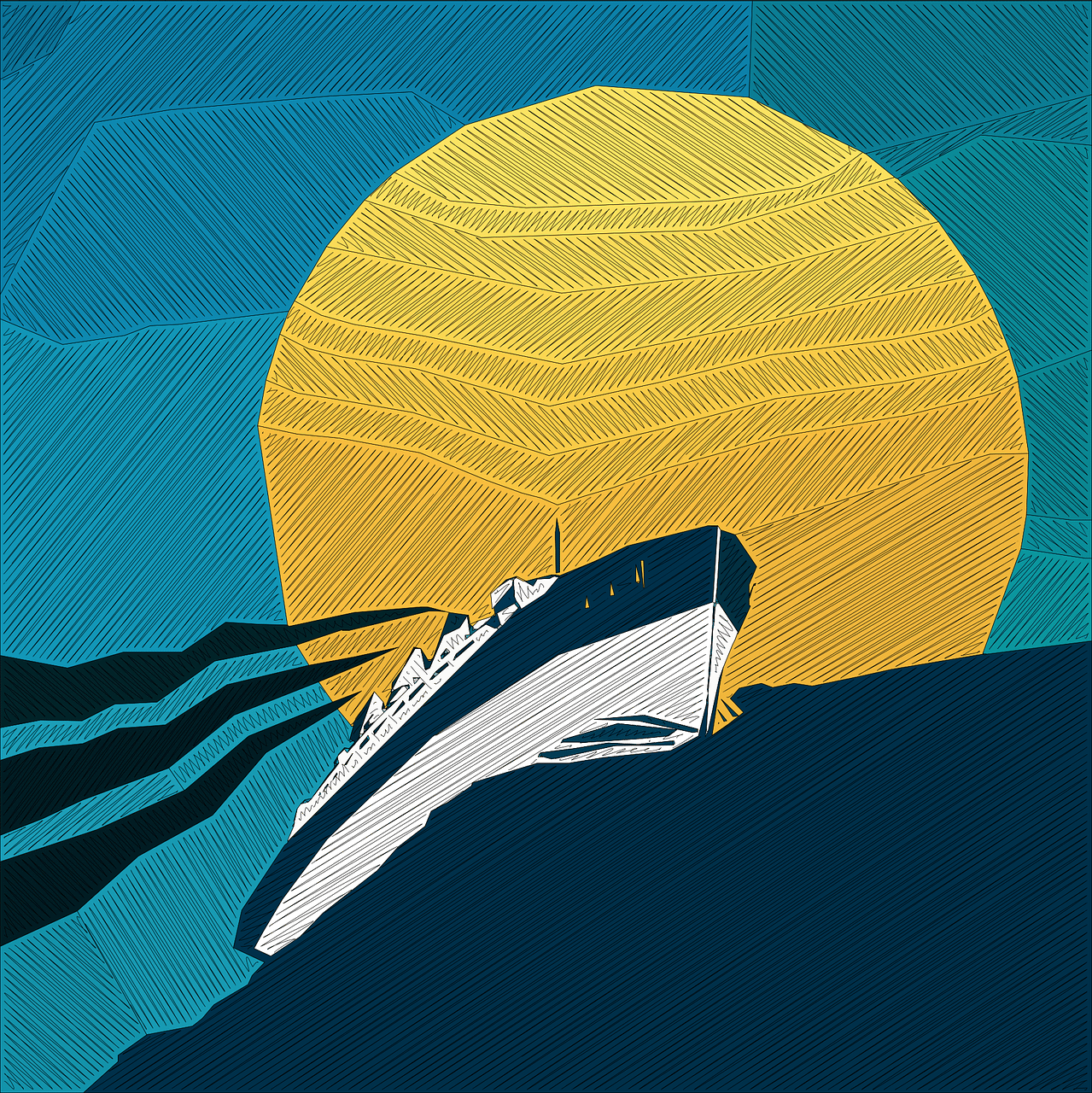 Bon Bon Voyage has a surprisingly robust plot (for a cozy that is), and it is pretty much all shenanigans from the beginning. We are privy to more information than our erstwhile sleuth, and so we see a bigger scheme coming together, plus the utter danger of our heartless villains. It works well, giving the setting a bit of pre-killing foreboding that works off the opulent atmosphere and our quarrelling travelers well. It also pulls in some international intrigue in a not entirely believable but completely enjoyable and compelling way.
The supporting characters are the only fly in the pie, as it were. Luz – the ex-cop friend with her hardened ways – is a complete buzz kill and her meanness and whining left me hoping the killer would get her next. The chatterbox, judgmental mother-in-law, who is meant to be funny (I think) is almost as obnoxious. The man-to-the-rescue, adventure writer who joins the plot late is just ok, but not especially believable or robust. But who really cares, because the atmosphere is all there, and the mystery is above all engaging and fun. I wanted to be along for the ride and was pleased that Nancy Fairbanks kept upping the stakes and the danger.
The conclusion left me satisfied and ready for me. I decided to go a bit beyond my eBay random haul and went ahead and grabbed the first book in this series, Crime Brulé, to start it properly.
– Frances Carden
Follow my reviews on Twitter at: https://twitter.com/xombie_mistress
Follow my reviews on Facebook at: https://www.facebook.com/FrancesReviews

Latest posts by Frances Carden
(see all)