Supernatural Thriller
Author: Sarah Pinborough
What happens when sleepless nights, strange dreams of doors, hope, and betrayal combine?
On the outside, David and Adele have the perfect marriage. They ARE the perfect couple. Beautiful, successful, in love. But scratch the surface and there is a darkness there. No one knows this better than David's secretary and secret mistress, Louise. She never meant to get involved with a married man or accidentally become best friends with his wife. But now she is torn between the two, in love with one, desperately worried about the other, and always guilty and lonely. This cannot end well.
Marked as a domestic thriller, Behind Her Eyes is a strange but pleasing mélange of schemes and the paranormal. It's not what is advertised, really. The hand is tipped too early, the truth behind Adele revealed almost from the beginning. But we keep reading to find out the details, to watch the surprisingly naïve Louise get swept along by the subterfuge. The real surprise is about the dreams, about where Adele's scheme is ultimately going, and what that second floating dream door means.
The real twist in Behind Her Eyes is the one that seems like a strange aside at the beginning. Louise has serious trouble sleeping. So did Adele. But Adele overcame her sleep issues with the help of a friend. She took control of her night terrors and began to control her dreams and is slowly teaching Louise how to do the same. It's a weird angle, but at the beginning I was clued into the domestic strife, wanting more of the details about how Adele was going to set up her husband and his lover and why. And the ending delivers the answer in a powerful, surprise twist that is one hundred percent hinged on the supernatural. You either love it (I did) or hate it (those who think this is a straight up domestic thriller probably will).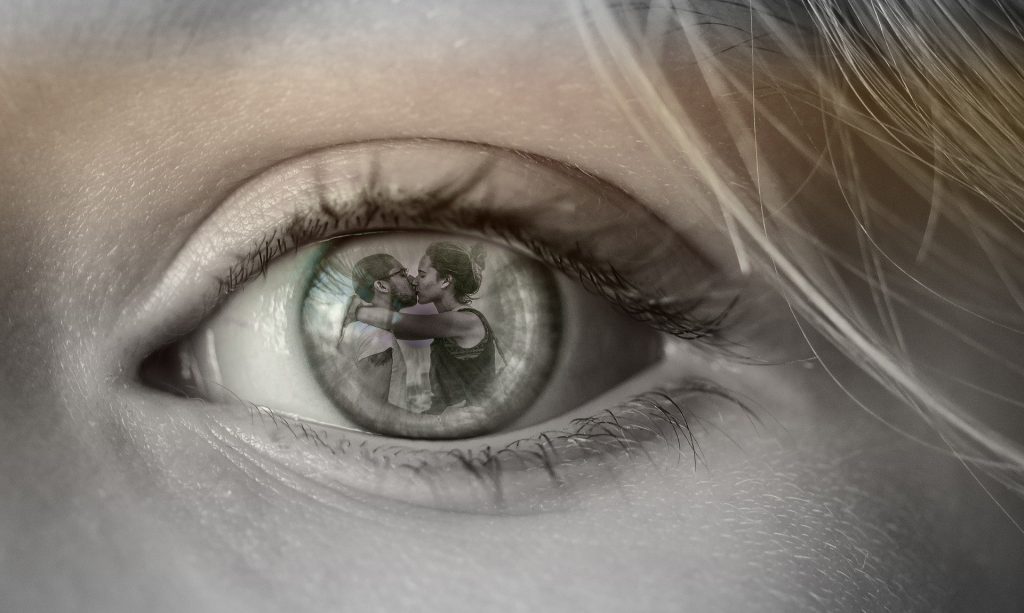 Another intriguing thing about the way Pinborough tells this story is the character of Louise – the other woman. Normally, this would be a difficult character to sell, but the way that the author deals with her loneliness and the infidelity makes her a surprisingly empathetic character. It's easy and enjoyable to be in Louise's head, and her split loyalties is a strong part of the story. Indeed, since she is the main narrator, this keeps the drama flowing. Her naivety plays all too well into Adele's hands, but the character is created in such a way that this resonates.
I looked forward to my reading sessions with this book, and once I picked it up I found it hard to put down. Behind Her Eyes is a unique creation, a weird but enjoyable blend of thriller and mystery and fantasy. The conclusion brings it all together. It works with the careful setup, the seeded hints, but you'll never guess it until the moment it happens. Highly recommended.
– Frances Carden
Follow my reviews on Twitter at: https://twitter.com/xombie_mistress
Follow my reviews on Facebook at: https://www.facebook.com/FrancesReviews

Latest posts by Frances Carden
(see all)