Shark Happens
Authors: Anthony C. Ferrante and Dan Parent
Ever since I was a kid, back in the days when the Night of the Living Dead remake was hot stuff, I've loved sharks, horror movies, and B-horror movies. When Sharknado hit the small screens, I was all in for each progressively more ridiculous movie. These even evolved into me having a giant poster from the second film that screams "Shark Happens" which hangs over my desk at work . . . So, when I attended an event with my equally, but differently nerdy hubby, I ran into Archie Vs Sharknado and even though I haven't read an Archie comic before, I knew I had to have this one.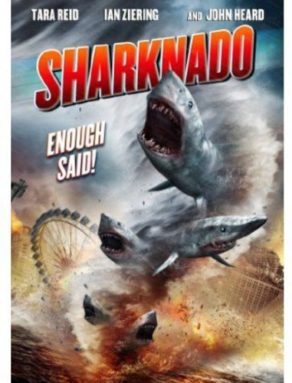 So – here's the low down. This particular Archie spin off was penned by Sharknado director Anthony C. Ferrante in cahoots with the Archie artist Dan Parent and was set to premier the same day as Sharknado 3:Oh Hell No! Of course, that was back in the mists of time before the sharks went to space and April had their baby in the belly of a shark, etc. That's not to say that this 48 page special addition isn't terribly relevant to nerds everywhere.
Even those of us who haven't read the Archie comics before know the premise: group of high school students in the fictional town of Riverdale all swan around freckle faced, red haired Archie, who gets all the girls. In particular, best mates Betty and Veronica have the hots for Archie, but somehow everyone still gets along, even though there are many chances for hilarious mishaps and competitions.
Enter spring break and what seems like a nice little trip away from Riverdale for Betty and Veronica (little do they know their numerous female rivals are throwing a boat party back in Riverdale for Archie). Meanwhile, we have some ominous looking, shark packed funnel clouds starting to pop up. Soon, Betty and Veronica are ditching a partially digested teacher, fighting sharks, and struggling to beat it back to Riverdale and warn their friends (and paramour) before the storm of the year arrives . . . with teeth.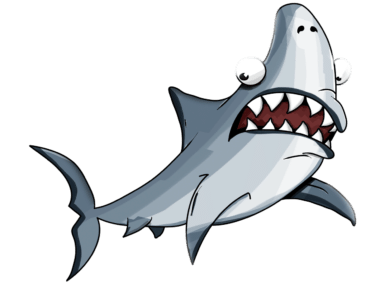 With the action cranking, the characters eventually converge right at the eye of the snapping, bloody full-finned twister. The shenanigans and final solution are all gory heart and traditional Sharknado (i.e. remember those ever so convenient bombs and explosives that in a world of shark filled storms are so necessary.) It's all fun and games even though, of course, some people do loose some eyes (and other body parts) yet still cute in that Archie style art which manages to capture the murder and mayhem in much the same tone as the movies – never too serious or too real. Goldilocks would call this one just right.
Archie vs. Sharknado is all B-movie meets comic book meets funnel cloud full of sharks, and it's just what every Sharknado fan deserves. I do hope for more crossovers eventually and in the meantime, let's hold tight for that next movie.
– Frances Carden
Follow my reviews on Twitter at: https://twitter.com/xombie_mistress
Follow my reviews on Facebook at: https://www.facebook.com/FrancesReviews
[AMAZONPRODUCTS asin="B0110Y33U8″]

Latest posts by Frances Carden
(see all)