Old Houses, Hidden Secrets
Author: M.C. Beaton
Number 14 in the ongoing Agatha Raisin cozy mystery series, Agatha Raisin and the Haunted House is filled with very human spooks, failed romances, and evidence destroying hijinks from our one and only Aggie. Still smarting over her ex-neighbor and now ex-husband, the cold fish known as James Lacey, Agatha is trying out the simplicity of village life again. No more PR promos, no more work, just finally retirement and acceptance. That's until a new, dishy, and equally disastrous romance prospect, married to boot, moves in next door. Throw in boredom, Agatha's usual desperation, and tales of a haunted house that escalate right up to a murder investigation, and you've got another enjoyable, although not especially different, Agatha sojourn.
Reviewing this series is becoming increasingly difficult, mostly because each book is built on the same framework as the last. Agatha is lonely and desperate for male attention. A cold-shoulder forever bachelor type moves in next door. The two ostensibly work on a mystery together, rampantly misunderstanding each other's signals. Finally, Aggie is left right back where she began with a new heartache to drive her forward, in the next book, to another investigation. While the formula admittedly works – I just keep coming back and look forward to reading the entire, voluminous series – the repetition becomes wearying, making me take long pauses between books.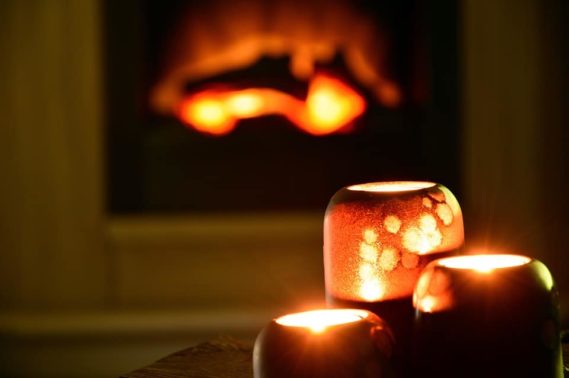 Agatha's circular romance life, fueled by her lack of growth as a character, is slowly eroding my initial sympathy for a lonely career woman seeking friendship and love for the first time. Aggie is either unable or unwilling to truly consider her actions, her selfishness perhaps understandable on some base level yet irritating in its untamed rapidity. The same can be said for Agatha's repeat cohorts, whether that be a dashing new neighbor or long time character Sir Charles Fraith. As usual, Aggie and crew investigate, setting further people at risk and often getting them killed. In this particular adventure there are times when you downright want to shake Agatha until she takes her investigating seriously and ditches her immature (married!!!) paramours.
As with all Agatha books, however, the mystery here is pretty solid (by cozy standards) and Agatha does spend a good deal of time investigating. What begins as a ghost story, involving a hilarious moment of Agatha retreating from a supposedly haunted house while abandoning her new love interest, turns into a story of history, treachery, family squabbles, and most telling, money. It's not my favorite Aggie mystery (that title still belongs to The Quiche of Death) but it is nevertheless charming. Due to Agatha's love lorn situation, the atmosphere gets a bit gloomy at times, and there isn't the usual cadre of amusing side notes and laughs, yet the cozy is still there as is the pleasing, fairly involved storylines we have come to expect from Beaton.  Old houses in particular get an extra dash of approval from yours truly, as do underground tunnels and an all too brief visit from Bill Wong.
While the series has some imperfections, M.C. Beaton's Agatha is a character I will continually return too. Filled with mystery, cozy Cotswolds, and a certain degree of warmth (even among all the murders) this is a cozy mystery series that stands the test  of time and even at its less than unique moments still unfolds a charming and believable world populated by imperfect characters for whom, we, nevertheless, care deeply.  I also highly recommend grabbing the Audible version, read by Penelope Keith who has become for me the voice and essence of Agatha Raisin.
– Frances Carden
Follow my reviews on Twitter at: https://twitter.com/xombie_mistress
Follow my reviews on Facebook at: https://www.facebook.com/FrancesReviews/
[AMAZONPRODUCTS asin="1250094011″]

Latest posts by Frances Carden
(see all)