. . . In the Library, With a Knife
Author: M.C. Beaton
What do drunken Morris dancers, duck races, unimaginably potent wine, and dashing clergy all have in common? The answer is one grumpy and seriously sensitive gumshoe who hides behind the hard-bitten edge of a frosty tongue – Agatha Raisin. Luckless in love, Agatha is recovering from a triple letdown: her flighty ex-husband's abandonment, the heartless absence of colleague (and sometimes lover) Sir Charles Fraith, and a quite indecent proposal from her neighbor/fellow investigator, John Armitage. Having once and for all given up on men, and finding nothing in quaint Carsely to rescue her from the Doldrums, Agatha has embraced flat shoes and frumpy fashions. However, when a surprisingly charming new curate arrives in town, the blonde haired/blue eyed Tristan Dilon, everything starts to change – and not for the ultimate better.
The focus of the village's fluttering female attention, Tristan surprises everyone by honing in on Agatha Raisin. Of course, nothing is ever as it seems and outward beauty does not always match inward motives. When the young curate is discovered stabbed to death in Alf Bloxby's study, the jealous vicar is forced to rely on Agatha for help. Enchanted by the call of adventure and touched by Mrs. Bloxby's anxiety, Agatha and John once again team up to investigate and quickly realize that the corpse curate left behind a past of lies, gangs, and failed love affairs. But is the wounded killer truly seeking revenge, or proving something?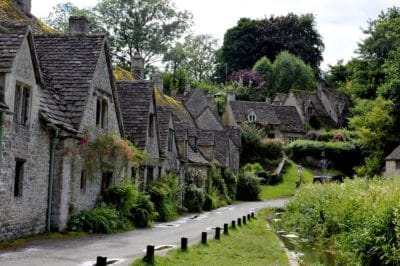 Thirteenth in the ongoing Agatha Raisin series by the ever talented M.C. Beaton, comedy and cozy murder interweave with the certain sadness of Agatha's desperate life. The previous offering, Agatha Raisin and the Day the Floods Came, left our fragile sleuth in slightly better shape only to dash her hopes with John Armitage's lack of serious attention. Back on the man hating jag, Agatha's more teenage elements are in full force here. Agatha has a tendency to fall in with the coldest of men and suffers predictably. Her own lack of self-worth and, admittedly, her consequential selfishness hardly make her the best match and combined together it's not hard to see that her flaws and shortsightedness lead  her astray. Yet, somehow, as we shake our heads at Agatha and her overdramatized love life, Beaton enables us to continue caring; the series maintains its pull even though it's in relationship-some-old-same-old land. Ultimately we enjoy the beauty and coziness of Carsely and while we've had similar experiences in previous books, it's still enjoyable to connect with our favorite characters and atmospheres. Beaton just has a certain magic that cannot be denied.
And so the curate's past is dredged up: a surprising amount of bad will, scheming, and toxic relationships pushed to the forefront for Agatha and John to rummage through. For every question and aspect of the curate's life, a host of suspects and potential murders is laid bare until Agatha and John are overwhelmed and under protected. With John bowing out to chase a buxom suspect, Agatha is on her own and too stubborn to inform the police. It's just a matter of time before the desperate killer finds Agatha as she sorts through seemingly random threads of malice from the curate's shadowy past. Meanwhile, even the ever angelic Mrs. Bloxby is suddenly appearing sinister. Perhaps she is covering for Alph . . . or worse.
The conclusion, while not as outstanding as some of Agatha's prior discoveries, or as well earned, is nevertheless satisfying with equal parts danger and luck. Agatha is still the same person we have come to know and grudgingly love – still focused on self and unable to feed clues to the police, even when those clues could evidently save a life. As the series goes on readers have more trouble accepting the wantonness of our self-centered sleuth and yet, the magic still breathes in-between the words and we want to believe. It is a cozy mystery, after all, and not subject to too much scrutiny. And so, with that, we once again brush aside the tangle of logic inherent in a cozy that has gone into the mega series mark, and continue to enjoy the atmosphere and the quaintness of adorable English villages plagued by murder most foul, eccentric main characters, and thatched roofs.
Frances Carden
Follow my reviews on Twitter at: https://twitter.com/xombie_mistress
Follow my reviews on Facebook at: https://www.facebook.com/FrancesReviews/
[AMAZONPRODUCTS asin="0312990618″]

Latest posts by Frances Carden
(see all)