A Brief Overview of Pressing Questions about the Christian Faith
Author: Bill Kynes
I first encountered Bill Kynes' short book of essays by accident on the C.S. Lewis Institute webpage under a compelling article, How Can A Loving God Send People to Hell.  The article addressed the question in a forthright and new way, and it wasn't afraid to press the hard questions and open up about some of our darker doubts. As it turned out, the article was taken from Kynes' 7 Pressing Questions, and so I followed up by purchasing the entire book.
The seven questions Kynes addresses here are:
Is Belief in God Rational?
Who Was Jesus and How Can We Know?
Is Jesus the Only Way?
Why Should We Believe the Bible?
Why Would a Good God Allow So Much Suffering?
How Can a Loving God Send People to Hell?
Isn't the Church Just Full of Hypocrites?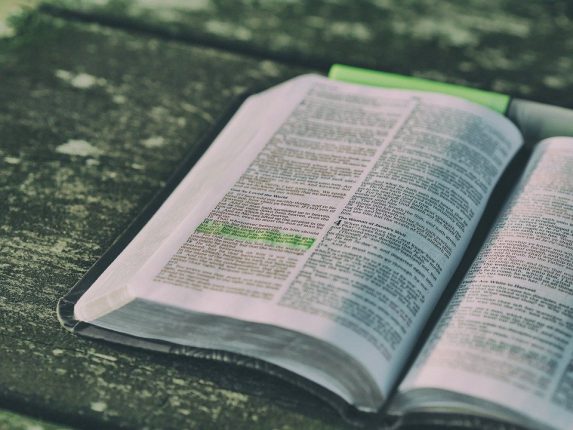 As it turns out, the most original and compelling of the mini-sermon vignettes is the article about Hell. The other articles themselves are well drawn, but the brevity of the pieces (indeed, the entire book) makes this compilation a starting point – a good and powerful one, no doubt, but not necessarily an in-depth study tool if you are seeking to hone in on just one question or an aspect of any of the questions. As such 7 Pressing Questions is a great starting place for new believers to start their exploration of deeper subject matter and some of the questions they will conversely have thrown at them throughout their own lives, but it's not the place to end and not an especially illuminating reference for those who have studied longer and are ready for more of a deep dive (i.e. if you're a long time scholar or have been reading the gauntlet of these types of books for awhile, you won't find anything new here).
Kynes does a good job of keeping it real. He hits the BIG questions and gives a good overview of the defense against each. His writing is accessible and straightforward, if a bit too concise at times, and his reasoning is solid. My main quibble is that I have been reading these types of books for awhile and was ready to take the discussion deeper, start looking at scriptures and breaking the argument down into a question and answer session that cannot be contained in a summary ten pages. Again, this is not the place. 7 Pressing Questions is a powerful book to get you started, and it does address some of the more complicated aspects of certain questions (how do we know that what is written in the Bible hasn't been changed during translations and over time, does science and rational thought mix with the "mystical" idea of God, etc.)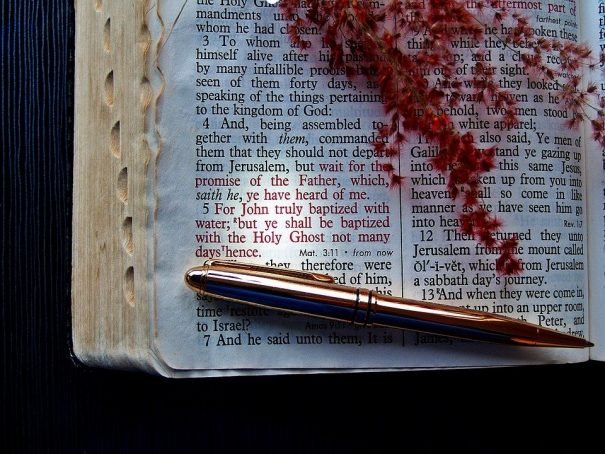 The simplicity of this initial study, however, doesn't make it any the less valuable and true. For the most part, Kynes explains his points in a way that is easy to grasp and in-line with Biblical teaching and study. He tackles big concepts and breaks them down in ways that are quick and easy to understand, and while getting the conversation started, he also invites readers into deeper thoughts and questions. He doesn't back down or exhibit any discomfort with tackling a hard question head on, and he presents reasoning both for and against his point, giving the argument a fullness and weight. Each section ends with questions for the reader to think over, meaning this would be a fantastic resource for a study group.
Kynes also gives all of his answers with thoughtfulness and love. There is no condemnation here. The prevailing emotion is one of rational thought, logic, and love. Even in the article on Hell, that one topic that pretty much makes everyone uncomfortable, Kynes allows logic to triumph over gut emotion, helping readers to grow closer to God and also accept His all-knowing goodness. We may never entirely understand everything (we won't), but Kynes is respectful of the questions and sees them as necessary to the spirit of study and a true desire to know God and do His will. As such, this is a great book to get the discussion started and a good place for readers to begin their own studies before digging deeper into each issue.
– Frances Carden
Follow my reviews on Twitter at: https://twitter.com/xombie_mistress
Follow my reviews on Facebook at: https://www.facebook.com/FrancesReviews

Latest posts by Frances Carden
(see all)