A Collection with Two Good Stories, and a Lot of Duds
Author: Eric Miller
I love horror stories, and I love all things trucks, especially big rigs with their sensuous power and subliminal call to adventure. What could be better than a combination of isolation horror and the strange goings-on between truck stops interspersed with the semi-lonely, semi-romantic life of a long haul trucker? Enter 18 Wheels of Horror, a book that I've been longing to read for years.
18 Wheels of Horror contains 18 horror short stories, focusing in and around a trucker's life on the road. While the premise (and that gorgeous cover art) is stunning and replete with opportunities to both terrify and intrigue, the stories are quite a letdown. Only two really shone for me as exceptional, as stories that I'd want to read again and again and share with like-minded friends. The rest of the collection succumbs to the usual failings of anthologies, running the gauntlet from mediocre to downright bad, with a few stories being painfully insipid and bringing the entire collection down.
But first, a look at the two memorable, I-would-read-again stories: Big Water by R.B. Payne and Beyond the Best Seasoning by Meghan Arcuri. Both stories carry the collection. Big Water follows a trucker who gets more than he bargained for when he discovers that Janet 784, his beloved big rig, is carrying an alien experiment with an ulterior motive. The story is quirky and fun, sort of horror but more sci-fi than anything else. Kinkaid, our narrator, tells the story colloquially, at a dinner, revealing just what he knows about Janet 784's load and the adventure that he continues to live in a conversational manner that puts the reader in the story. Major trigger warning for this story, though, as it involves some brutal animal violence early on that is integral to explaining Kinkaid's ultimate actions in regards to the alien named "Mama."
Beyond the Best Seasoning is a tale that merges greed with road magic as two hungry truckers become mesmerized with the shady load they swore they wouldn't open. What harm can a little look do? As it turns out, quite a lot of harm. The story grows increasingly eerie and strange, with a powerful, gut-punch ending.

There were some other stories that while not necessarily on my list to read again were enjoyable. In Lucky a female trucker on her own gets stuck in bad weather, focusing in on the very real horror of road life and the inevitability of luck running dry. Whistlin' introduces a superstitious trucker who thinks he has a way to drive through the graveyards on his route safely. Siren takes a modern myth and puts it on the road. Pursuit follows a killer on a road rampage, and Crocodile (which really doesn't belong because trucks are very periphery) takes a comic look at a road stop waitress who thinks she is having her own personal Twilight inspired romance with an enigmatic vampire. Each story is short and while not necessarily outstanding is nevertheless intriguing.
But then, there are so many stories that are either fail to deliver on a good set-up (the incomplete, accelerated ending of A Dark Road for instance) or are exceptionally long and frankly goofy. King Shits is an endless, madcap story of a trucker's revenge on life's bullies (spoiler, he becomes a bully) that then verges into a strange, nonsensical ending. There are lots of scenes of unrealistic carnage (some involving big rigs in unlikely ways) but they are staged and overdone and the trucker's philosophizing, which interrupts the story again and again, is beyond trite.
Another story I loathed that brought the entire collection down in my esteem was The Iron Bulldogge which gives us a semi-futuristic, eternal vampire-hunter like trucker and his robot truck driving dog who are engaged in a cosmic battle with Judas Iscariot . . . . The story doesn't entirely make sense, and the rapid action and back trailer fight sequence only add to the absurdity. Naturally, it's a long story too. Very long, with escalating sequences of poorly explained absurdity and incomplete background interspersed with yet more logically problematic violence.
Rounding out the triumvirate of very, very bad stories we have Happy Joe's Rest Stop, where a young boy riding with his trucker dad is stranded in a convenient store that is being sucked into another dimension where a mysterious, evil figure is intent on beginning a reign of terror with some creatures he calls Isoguls (pronounced by the Audible narrator as iso-ghouls). Everything ends up conveniently for the main protagonist, who does a few daring, dues ex machina escapes and finds his father and accompanying big rig conveniently waiting for the grand get away, the baddie having been thwarted by a child . . . the world saved one isolated convenient store at a time. No comment.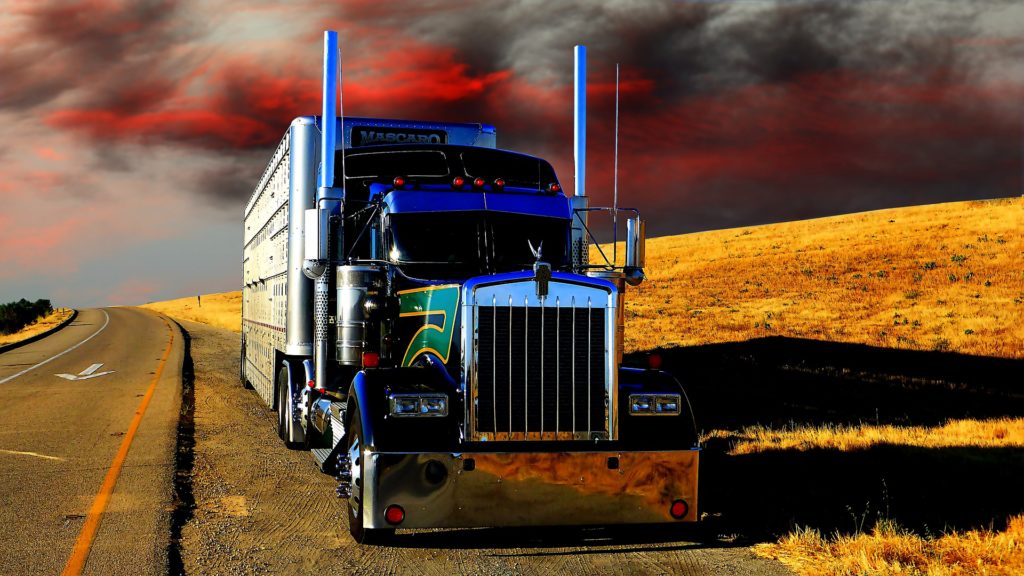 All in all, the two outstanding stories and the handful of good stories aren't enough to outweigh the incomplete, the silly, the quickly written, and the long stories that make the collection an ultimate disappointment. Big rigs and the life of a trucker open up so many moments of poignancy and genuine terror, yet the collection chooses to focus on the wacky and the unreal without ever letting the reality of the trucking life shine forward or capitalizing on the situations that could realistically become stories dripping with horror. Fans of horror and big rigs should look elsewhere.
– Frances Carden
Follow my reviews on Twitter at: https://twitter.com/xombie_mistress
Follow my reviews on Facebook at: https://www.facebook.com/FrancesReviews
[AMAZONPRODUCTS asin="0990686612″]

Latest posts by Frances Carden
(see all)