The Second Chef-to-Go Mystery
Author: Denise Swanson
With the fall semester just around the corner, Dani is excited for an infusion of cash paying customers to support her suffering Chef-to-Go business.  This excitement, however, is tempered with anger and resentment. With all the inevitable catering for campus activities, Dani will be forced to see Spencer Drake again. Despite their growing relationship, forged by working together to solve a case and bring a murderer to justice, Spencer conveniently disappeared over the summer. No word, no visit. With the summer over and the new semester in full swing, Spencer's job will cause him to constantly be around campus, and Dani won't be able to avoid him or save face. Life and emotions are complicated . . . and so is the new semester.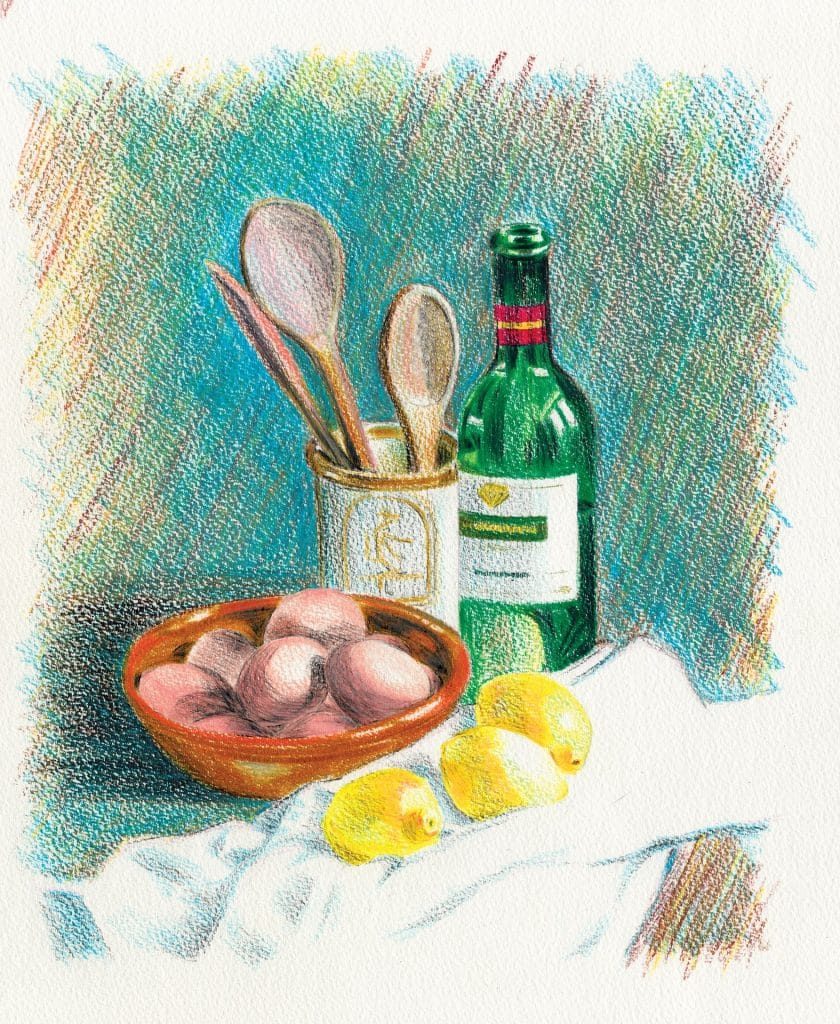 Dani's romantic near miss and lost friendship are only the beginning of her summer problems. College students are claiming that a swamp monster lives near campus, and sightings of the monster emerging from the river are causing chaos. There is also a strange rash of car jackings associated with men in animal masks. More trouble ensues when one of Dani's roommates becomes involved with the local homeless camp, and the kind veteran that was helping her distribute meals ends up murdered. Forced to once again team with Spencer to solve the crime and save her business, Dani follows the trail of a desperate killer all the way into a sordid suburbia teaming with secrets and hostilities. Has she bitten off more than she can chew?
The second edition to the Chef-to-Go mystery series isn't as powerful as the first. Leave No Scone Unturned starts off awkwardly. The budding romance between Spencer and Dani has come to a sudden, awkward ending, told after the fact. In the hindsight of sudden estrangement and a teenage skittishness, a forced love triangle emerges. A new detective comes into the fold, and in order to win both Dani's information (and maybe her heart) he shares an unreasonable amount of police clues. Meanwhile, the snobbish attitudes of the town towards the homeless camp are pure stereotype. Despite Dani's good intentions and desire to put left over meals to good use, the rich suburbanites and parents of the erstwhile students are willing to strike to keep any help from going to the "bad element" living in the homeless camp on the outskirts of town. The burning resentments and black emotions that made the first Chef-to-Go mystery so powerful are missing here and subtlety is discarded for something very close to a sermon.
As the story continues, there is more happenstance than actual investigation. Not to say that Dani and her roommates don't engage in some sleuthing, but it's less organized. Things happen, sometimes solely to push the plot forward or coincidentally reveal a bit of essential Intel. The actual villain is pretty easy to guess, and the confrontation and aftermath a little too formulaic.
Not to say that Leave No Scone Unturned doesn't have its moments, but compared to the magic Tart of Darkness, this offering is an anticlimactic runner-up. I still enjoyed following Dani and Spencer after having become so invested in them and Danni's dream business. Still, I plan on continuing with the series and hope that this is just a blip of the average in amongst the deliciously cozy.
– Frances Carden
Follow my reviews on Twitter at: https://twitter.com/xombie_mistress
Follow my reviews on Facebook at: https://www.facebook.com/FrancesReviews

Latest posts by Frances Carden
(see all)