A celebration of family, food, and art
If you're itching to run off to Italy and not come back, Angela Paolantonio is your girl.
If you love cured meats and pasta, even better.
Paolantonio was born in Brooklyn to Italian American parents. While growing up, she didn't know much about her Italian grandparents, but as an art and history student in high school and college, she developed a reverence for the past which led her to wonder about her extended family. "I held this curious flame inside me. Who were my grandparents, and where did they come from?"
On a vacation to Italy—her third, incidentally—Paolantonio made a detour to the small hilltop village of her father's family, and the rest unfolded from there. She ended up leaving her professional life in Los Angeles and moving to Calitri, eventually buying her paternal grandmother's childhood home on via Fontana, where she lives to this day.
In her two lush memoirs—The Ghosts of Italy and Still Life with Saints—Paolantonio celebrates the Campanian countryside that has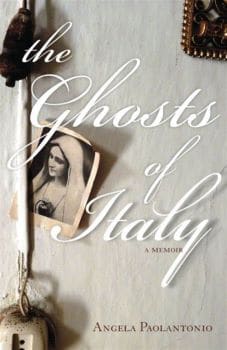 stolen her heart. We meet long-lost relatives and a new romantic flame, and we come to see the close-knit village through her curious eyes. Not only does she provide stunning descriptions of the landscape around her, but she includes numerous photographs culled from the thousands of images she's snapped with her 35mm Olympus OM1 and 35mm Lumix Leica cameras.
As Paolantonio's books unfold, she pieces together her family's history. She makes peace with their losses and troubles, all while sensing the comforting presence of the women who'd gone before. Call it magic. Call it spirit. Call it the tiny white kitchen that was once her grandmother's. "Everything is Italian vintage," she says. "Heavy porcelain sink, half-sized refrigerator."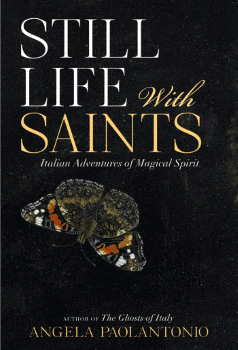 Within this small and sacred space, Paolantonio channels her ancestors, relying on locally sourced ingredients such as herbs foraged from a nearby field, wild greens picked along a country path, fresh eggs from a neighbor's chicken, and home-decanted aperitivi and digestivi. Like her grandmother and aunts, she believes that food is a catalyst for keeping the soul of one's home and community intact.
"For breakfast, it's always espresso coffee made on the stove with my favorite cookies or homemade cake, then fruit and yogurt of the season," says Paolantonio of her daily repast. "Pasta Asciutta for lunch, with the accompanying component changing each day of the week. Dinner is anything from a simple pork or chicken cutlet with vegetables or a salad. Before a meal, we enjoy latticini, which are fresh milk cheeses like mozzarella di bufala. After a meal, we eat aged cheese, plus fruit and wine. And a good espresso at the very end."
While Paolantonio claims she's not a foodie, she loves to read Italian cookbooks. Her favorites are those that lean toward prose to tell a story, and that feature art and recipes. "I don't often turn to cookbooks for everyday meals, because I've learned quite a few local kitchen tips from the women in the village," she says. "But these five beautifully illustrated cookbooks are in my collection here in Italy. They feature author drawings, historic artworks, and vintage photography, and I reference them seasonally."
When Paolantonio isn't paging through cookbooks, she has a stack of more than 30 books on her nightstand that she plans to attack this summer. The authors and genres are diverse, consisting of recent and back-listed American novels and European editions, short story collections, historical narratives, and even a surfing memoir. She's discovered a handful of Italian authors that she enjoys, including Dacia Mairani, Elena Ferrante, Anna Maria Ortese, Elsa Morante, and Roberto Calasso.
"My favorite reading spot is sitting in one of my butterfly chairs on my balcony on a sunny morning or in the twilight of evening, with the light of a lucky streetlamp behind me," says Paolantonio.
Sounds assolutamente perfetto.
~~~
By Patience Gray
Illustrated by Corinna Sargood
"Honey from a Weed needs almost no introduction. I received it as a birthday gift years ago from a dear friend and California neighbor with whom I shared an herb and kitchen garden in the Hollywood Hills. With its earthy line drawings and cover illustration of the author's rustic Pugliese kitchen, this is a cookbook that I've read cover to cover, more as a memoir of an artist's life than a go-to for cooking. It has been an indispensable inspiration and confirmation of my early Italian journeys to this region. In my current life in rural Campania, Honey from a Weed reads like a primordial Mediterranean muse's botanical garden. I own two copies."
By Marcella Hazan
"Finding this book was transformational for me. In Still Life with Saints, I write: 'It took me years to stumble upon Marcella Hazan. Browsing a junk shop under the old Third Avenue El in New York City just days before her death, I found a clean hardbound first illustrated edition of More Classic Italian Cooking, Alfred A. Knopf, 1978. How innocent of her influence I was, even then.' I loved the illustration on the cover, sans book jacket, using only three colors. A chunky wedge of Parmigiano-Reggiano, cutting board and paring knife, a deep green bell pepper, scattered walnuts and chestnuts, fresh and dried mushrooms, garlic, and herbs. And in the upper left corner, a lone calamaro. I bought the book and carried it back with me on my return to Calitri. Turns out, here in my corner of Italy, no one had ever heard of Hazan."
By Elizabeth David
"Featuring cover art by 16th-century realist painter Vincenzo Campi, Elizabeth David's Italian Food is a wondrous compendium of the history of Italian regional cooking and art. European still life paintings of the Baroque period were of fruits, vegetables, and other cultivated or wild harvested and hunted foods 'made exotic' for the nobles of the period; of this genre, Giovanna Garzoni is a newly appreciated master, and her still life paintings are included throughout. One of the few successful women artists of her times, she was known as 'a scientific illustrator with a geographical fantasy' and was under commission to the Medici. I chose her painting of butterflies for my cover of Still Life with Saints."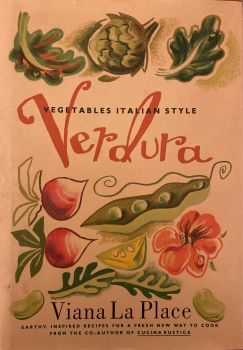 Verdura: Vegetables Italian Style
By Viviana La Place
Illustrated by Ann Field
"Verdura: Vegetables Italian Style was one of the many illustrated cookbooks published in the United States of a certain period that seemed to celebrate the vivid color and general pleasure of the Italian tradition of cooking with farm fresh vegetables of any season. After living for years with fresh fruit and vegetable markets year-round in Los Angeles, I found that settling in Italy was like being home. Market shopping is a weekly event in villages all around Italy, and the most abundant and colorful season—summer—is soon upon us. In Italy, markets are not just for the freshest local fruit or vegetables, but they're great for people watching, seeing old friends, and making new ones."
By Waverly Root
"The Cooking of Italy volume from the popular Time Life Books series stands the test of time as I browse through it today. The vintage Kodachrome tones of the photography—as well as some of the Italian villages that are featured—surely have changed forever since the publication of the series in 1968, but the cultivating, cooking, and eating of latticini, fruits, and cured meats marvelously have not. The use of the single crank presses in Campania to crush grapes for making wine, and the twice yearly transumanza of the Italian butteri (a sort of equivalent to the American cowboy), are traditions that are still practiced today, none more so than in the wilds of Alta Irpinia, where I live. The Cooking of Italy includes a forward by Luigi Barzini, who may have been the first writer to say, 'We are what we eat.'"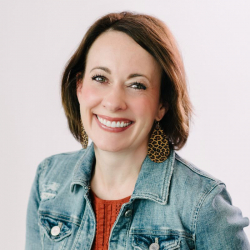 Latest posts by Laura Bird
(see all)