On shedding and transcendence
Andrew J. Graff loves a good coming-of-age story.
"A big part of any coming-of age story is the question of whether the characters are going to 'make it.' Will the relationship survive? Will she get the job? Will Frodo and Sam ever actually get rid of that ring?" says Graff.
Publishing his debut novel, Raft of Stars, in March has been like Graff's own coming-of-age moment. "I spent over a decade writing, studying, reading, and writing again—with no guarantees that I'd ever publish," he says. "There are plenty of dark nights of the soul in a process like that. To finally have this book come out feels really affirming."
Raft of Stars is about two boys—nicknamed Bread and Fish—who live in remote northern Wisconsin. Convinced they've just murdered someone, they flee to the forest and ultimately the river, where they try to out-raft the adults who are pursuing them. As they travel downstream, all of Graff's characters discover that they must get rid of certain things for life to regain a sense of stability and safety. Graff calls this experience "a recurrent pattern of shedding and transcendence."
He adds, "Coming-of-age stories remind us that growth brings struggle, but they should encourage us as well."
Raft of Stars has its share of growth and struggle, featuring many heart-pounding, gasp-out-loud scenes that'll have your hands sweating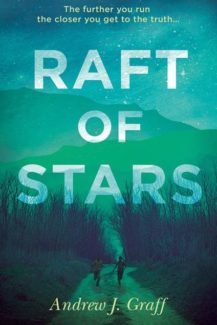 over the fates of Bread and Fish—but it's far more than an adventure tale. "I'm drawn to stories that take care of my spirit, lift me up, and give me permission to imagine that everything will be okay," says Graff. "I used to believe art had to be pessimistic to be authentic, but now I understand that storytelling provides opportunities to remind ourselves about equally authentic aspects of the human condition—things like hope and joy and peace and redemption."
Graff notes that authors Nickolas Butler, Marilynne Robinson, and J. Ryan Stradal—along with William Kent Krueger, Kelly Mustian, and Delia Owens, who are featured below—are particularly adept at balancing light and dark in their fiction.
Graff grew up on a dead-end road in Niagara, Wisconsin (which had a then-population of 1,999), attended the Iowa Writers' Workshop, and is now Visiting Assistant Professor of English at Wittenberg University in Springfield, Ohio. On top of this, he's married and has four "lovely and busy" children. "Balancing family and teaching full-time is difficult," he says. "Writing is always the first thing to drop away. Sometimes I don't write for weeks, or even months. I just can't find consistent blocks of time."
He's very much looking forward to summer, when school is out and he can work every day on his second novel, which is a family drama set on a whitewater river. Graff explains that he's writing the book in longhand in a notebook and then transferring it to his laptop. "It feels so much healthier to sit with a paper and pen than to be in front of a screen."
For him, the most pressing challenge is entering into the mystery that goes along with crafting fiction. "Who are these characters? What's the plot? Why does this particular story matter?" he asks.
Graff reminds himself of something that one of his writing teachers told him—and that he tells his own students now: "This isn't about publishing. It's about sitting with questions in a chair with a notebook, for weeks and months and years. So, off I go again."
His coming-of-age continues.
By William Kent Krueger
In This Tender Land, a Depression-era story about the triumph of the underdog, William Kent Krueger's young protagonists are forced to flee a devastating "order" at a Minnesota orphanage and endure a great trial in order to land in a space of healing. I love this novel for the way that help comes from unexpected places, like misfits and outcasts and those at the edges. At one point, the kids even join in with an itinerant preaching show—one that is somehow simultaneously performative and very healing. I love that the atmosphere of the book is all river and farmland and train tracks and meadow. I can smell the grass growing.
By Kelly Mustian
The Girls in the Stilt House chronicles the against-all-odds transition of a motherless daughter becoming a young mother herself in rural Mississippi. Kelly Mustian tells the stories of Ada and Matilda, two young women facing poverty and racism. It's no spoiler to say that they end up together, their lives inextricably entangled, when they take the matter of an abusive father into their own hands. Ada and Matilda are really strong characters—both in their temperaments and in the way they are written—and together they move toward an open-ended place of great personal agency. This story beautifully showcases the help that arises from community and unexpected friendship.
By Delia Owens
Where the Crawdads Sing impressively navigates the entire lifespan of its protagonist, Kya, otherwise known as the "Marsh Girl." Kya's childhood is overturned when she's abandoned by her family, but the solitary life she learns to lead on the wild coast of North Carolina ultimately protects her. She receives critical support from a very small handful of characters—for whom I feel deeply thankful—but largely, Kya becomes strong alone, under the stars, amidst the sound of waves, with seagulls as her friends and the wilderness as her parent. There's a reason so many people have read and loved Delia Owens' book: it's amazing storytelling.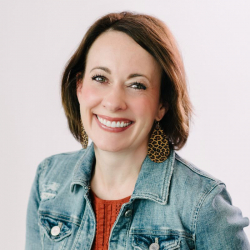 Latest posts by Laura Bird
(see all)