A blog, a memoir, and five recommendations for further reading
I have to admit that I wasn't exactly eager to read a book about the COVID-19 pandemic because…well, because we're still in it.
The omicron variant rages on, my city continues to have a mask mandate, and nothing feels normal. Most of the time, I simmer in helplessness and anger, so when The Accidental Plague Diaries was pressed into my hands, my first thought was: I really don't want think about the pandemic any more than is absolutely necessary.
But author Andrew Duxbury MD intrigued me. Originally from Seattle, he's a physician who cares for vulnerable geriatric patients in Birmingham, Alabama. He lives and breathes music, art, and the theater. And—almost unbelievably—he has struggled through the untimely deaths of not one but two husbands.
Just from the back cover of The Accidental Plague Diaries, I (correctly) sensed that Duxbury understands how it feels to be at loose ends—which automatically makes him my kind of person.
I love reading things written by people whose lives have been upended. I want to know how they cope, and what they cling to for joy, and how they put one foot in front of the other when the future feels like a yawning hellhole. Lucky for me, this is exactly what Duxbury does in The Accidental Plague Diaries.  
Based on his blog, Life, the Universe, and Everything, Duxbury's book is a fabulous hybrid that blends elements of essay, non-fiction,
and memoir. The Accidental Plague Diaries begins on March 10, 2020, and runs through July 25, 2021, and it is immensely readable, organized in short, manageable entries. (My only complaint is that I wish Duxbury had given each entry a chapter title rather than simply stamping it with a date. I think his creativity would've shone beautifully here.)
Throughout the book, Duxbury offers a clear and easy-to-grasp medical perspective on COVID-19 as well as America's healthcare system. For someone who didn't want to read about the pandemic, suddenly I was dog-earing pages left and right. Honestly, there was so much I wanted to remember and refer to.
Based on his extensive knowledge and evident compassion, I have no doubt that Duxbury is an excellent physician. But I also appreciate that he adores the simple things in life—like his cats, his family, and a bottle of good wine. His gentle humanity is the thread that winds through The Accidental Plague Diaries, keeping the medical jargon from ever feeling too clinical.
I'm guessing that Duxbury never predicted that his late-night writing sessions would morph into a published chronicle of these extraordinary times. Does he ever think about publishing a second volume? Sadly, the answer is yes, because he still has so much material as his disposal. He's aiming for late summer or fall of 2022.
~~~~
Tell us about your blog, which was the genesis of The Accidental Plague Diaries. 
I have always written in order to clarify my thoughts.  There's something about choosing just the right word and setting things down in vaguely grammatically correct prose that helps me better understand complicated subjects, be they interior or exterior.
When my husband Steve was sick and I found myself as a caregiver for a terminally ill spouse, I turned to writing as a coping mechanism, as it was one of the few activities I could do around his care needs. I experimented with blogging. I created an alter ego who writes film reviews.
Once I put my life back together, I didn't need these outlets as much, and they fell by the wayside until my second husband Tommy's unexpected death in 2018.  I started writing again to process my feelings, and I put these long posts on Facebook so my friends would know how I was doing. They covered all sorts of things—personal anecdotes, ruminations on society, pop culture, politics, theatrical projects. After a few months, I decided they really belonged somewhere other than Facebook, so I started my blog.
How did COVID-19 make its grand entrance?
I would blog intermittently—once a week or so—which I kept up through 2019. In early 2020, with the first whisperings of a new virus in China, I studiously avoided writing about it for some time. I knew far too much about the possibilities of pandemic illness, and it struck me as too overwhelming a topic for me to tackle.
Finally, I couldn't avoid it anymore, and I started writing about COVID-19 as the United States began to reel from the first stages of the pandemic and its accompanying shutdowns. I tried to sift through the news of the day, make it relevant to my personal situation as a health care provider, and write about it in ways that would be easily understandable to a reader without a background in epidemiology or infectious disease.
All my friends—confused, lost, and unable to gather and commiserate—started reading my essays, and I received a lot of positive comments about how I was helping them understand and cope with what was going on. I kept writing. After six weeks, I realized I was writing a plague diary. I hadn't intended to, but there you are! After six months, I felt that it was more than a blog—that it might be a way of understanding the pandemic as it was happening through my unique lens of medical training, geriatric care, and personal grief.
As a physician, how do you fit writing into your daily schedule?
I tend to write at night after the day's tasks are done, around 9 or 10 pm. I'm usually lying on the bed with my laptop and a cat curled up next to me. It takes me a couple hours to write an entry, depending on the complexity of the subject and my personal emotional state. I don't really prepare to write. I just sit down and let it flow, and I rarely rewrite. What you see is what you get.
I'm pretty good with grammar and spelling, but I'm not perfect which is why—when the decision was made to turn my writings into a book—I worked closely with an editor to shape the material into something that would flow more smoothly.
What's your advice about surviving the pandemic? Sadly, the end doesn't seem to be in sight. Please share some wisdom with us. 
My best advice is a litany that I repeat multiple times in my book: wash your hands, wear your mask, keep your distance when spread is high, get your vaccines and booster.
Given the way the pandemic has unfolded with the successive waves of variants, the vaccine is the only real weapon we've got. I no longer engage with those who aren't interested in getting them for political reasons. If you don't get it, you have a not-unreasonable chance of dying or permanently altering your life circumstances—not to mention, you can infect others. That's just the way it is. That's how viruses work. They don't care about politics. They have one job and one job only, which is to successfully invade a host and propagate.
Viral pandemics are not new, nor are they strange or esoteric. They've always happened, and they always will. Generations past figured out the basic rules of public health that equip us to weather pandemics while maintaining our social bonds. We ignore those rules at our peril.
What has helped me through the last two years has been writing, learning more about the disease from reputable sources so that I feel comfortable discussing it, and using social media in a responsible way to stay connected with my various tribes.
~~~~
What books have you turned to during the pandemic for comfort and inspiration?   
I'm an eclectic reader. I usually have four or five books going at once and read everything from the classics to trashy romance novels. The pandemic has given me more time to read than usual. Some of my choices have been like comforting old friends; others have been new to me but contain messages that have helped me put our current troubles in proper perspective. Following are my favorites:
The First Law Trilogy by Joe Abercrombie
This blood-and-guts fantasy trilogy (The Blade Itself, Before They Are Hanged, and Last Testament of Kings) is full of memorable characters, and it serves as a grim portrait of what can happen to individuals and societies when they trust in the wrong leaders and the wrong ideals. It's very germane to our current political situation and a good reminder that as bad as our society can be at times, it could be a lot worse.
Shaking the Gates of Hell by John Archibald
Archibald, a Pulitzer-winning columnist here in Birmingham, researched and wrote a searing memoir of Civil Rights Alabama using sermons from his father, a well-known Methodist minister who refused to acknowledge the moral evils of Jim Crow. When I realized that I was writing a book intertwining the personal and the political, I looked to Shaking the Gates for inspiration because Archibald, whom I know slightly, is a master at connecting the two. He has great insights into another time when our society was riven by extremes.
The Plague by Albert Camus
I'm actually reading this one in the original French (La Peste), but I'm making somewhat slow progress because my French is good but rusty. Camus' narrative of a North African city in the grips of an infectious epidemic is illuminating as it holds up a mirror to our current world.
The Lymond Chronicles by Dorothy Dunnett
This series (The Game of Kings, Queen's Play, The Disorderly Knights, Pawn in Frankincense, The Ringed Castle, and Checkmate) takes place during the high Renaissance. The novels (which I have reread every decade since first discovering them in the 1980s) follow antihero Francis Crawford of Lymond—a somewhat disreputable Scottish nobleman—on various adventures through the courts of mid-16th century Scotland, England, France, Russia, and the Ottoman Empire. The books are historically accurate, deftly plotted with multiple reverses of fortune, and erudite in theme and vocabulary. They also paint a portrait of a society in which epidemic disease is simply a fact of life, reminding us that our current experiences are not new.
Tales of the City by Armistead Maupin
Originally serialized in the San Francisco Chronicle, Maupin's novel and its eight sequels are a Dickensian romp with a colorful cast of Bohemian characters, set in the late 1970s and early 1980s in San Francisco. I was in college in the area at the time, and Maupin's capturing of the feel of the city and its people—plus his ability to skewer their foibles—is second to none. Immersing myself back in the Bay Area of a bygone decade has helped me remember who I was and why I made the decision to pursue medicine.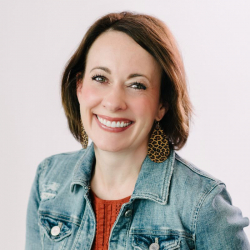 Latest posts by Laura Bird
(see all)