The Emigrant/Immigrant Experience:
On hardships, bravery, and chutzpah
"I've been thinking about some version of this novel since I was a little girl," Juliet Grames says about her riveting debut, The Seven or Eight Deaths of Stella Fortuna.
"When I was five, my grandmother had a traumatic brain injury that made me obsessed with the idea of capturing and preserving her life story. What I knew about her upbringing in impoverished southern Italy in the 1920s as well as her emigration to the U.S. fascinated me."
Grames spent years collecting stories from her extended family in order to reconstruct her grandmother's turbulent history. "My grandparents and great-aunts and -uncles arrived in the U.S. in the 1930s, all having embarked from various southern Italian villages in various states of duress."
She explains that they grew up without running water, roads, or doctors, and that none of them attended school because they'd worked as agrarian laborers since the age of five or six. "My forebears all risked much to immigrate, saying goodbye forever to everything and everyone they knew in hopes of a better future for their children. Despite the hardship of their childhoods, though, they never stopped loving or missing Italy, and they instilled a strong sense of pride in me."
Not only did Grames learn Italian from listening to her grandparents (her first words as a baby were in Calabrese), but she spent an entire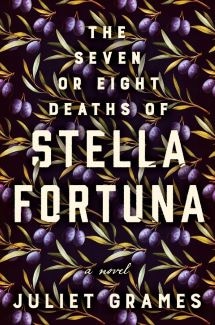 month in Italy in 2014 as she prepared to write The Seven or Eight Deaths of Stella Fortuna. She lived in the same Calabrian village that her grandmother had left 80 years before, which caused her to see her research in a new light. "I had been really focusing on the immigrant story from the perspective of the immigrants—the hardships they faced, their bravery, their chutzpah. But going back to my grandmother's village made me understand the other side of immigrant trauma, such as the land that is left behind, and the families that are forever yearning for a day when they might possibly be reunited."
Exploring her grandmother's birthplace allowed Grames to closely examine the choice—or lack thereof—to emigrate in the first place. This concept became the foundation of The Seven or Eight Deaths of Stella Fortuna, and it's led Grames to consider immigration from all angles. "I earnestly believe that remembering who we were before we became Americans is crucial and necessary for fixing our deep social rifts," she says. "We have to remind ourselves constantly that we are the children or grandchildren of immigrants."
Grames is an avid reader who loves any genre ("the nerdier, the better"), and she serves as Senior Vice President Associate Publisher at Soho Press, a mid-sized independent publisher where she acquires and edits the crime fiction list. On top of this, Grames recently finished writing her second novel, which is a murder mystery set in Italy in 1960. "And yes, it was inspired by many untold emigrant stories I uprooted during my research for Stella!" she says.
Stories that center on the emigrant and immigrant experience are among Grames' favorite books, "not just because they inspire empathy and compassion for the suffering refugees and migrants who risk their lives to try to be accepted in the U.S., but because remembering our origins will get us closer to the core of our societal problems," she says.
Grames goes on to describe Americans as animals unlike any other humans in the world, because our culture is so new and so mixed. "Our voting habits, our religion, our complicated relationships with identity politics, social mobility, and capitalism … We struggle with who we are."
Grames' seven book recommendations might not answer every question about emigration and immigration, but they will challenge, inform, and delight readers of every stripe.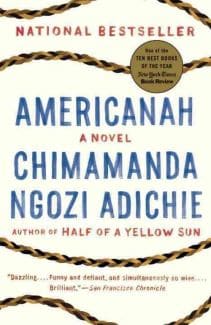 Americanah by Chimamanda Ngozie Adichie
Grames says, "I love this modern immigrant story about a Nigerian woman living in America—and the romance of her settling on her identity as either American, Nigerian, or both." Adichie's novel of hope, regret, justice, and African diaspora won the 2013 US National Book Critics Circle Award for fiction. "Her sly, wry style is constantly delightful to read."
Middlesex by Jeffrey Eugenides
"A classic immigrant saga with a gently ironic narrator and an unexpected framing device, this novel follows the story of an ethnically Greek couple who are forced to flee Turkey after the revolution and who end up in Detroit, burying a family secret in their new American identities," Grames says of this epic coming-of-age Pulitzer-prize winner that was loosely based on some aspects of Eugenides' life and Greek heritage.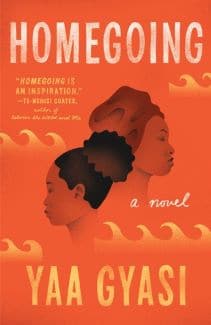 Homegoing by Yaa Gyasi
"The Middle Passage was hardly an elective immigrant experience for more than ten million Africans, but it's often left out of immigrant literature lists," Grames says, calling this omission a huge mistake. "No novel I've ever read better captures the two-sided trauma of emigration—the ache of the leaver as well as the left-behind. Gyasi frames her narrative through the stories of two lines in one Asante family: that of the sister who is captured and whose descendants endure eight generations of slavery in America, and that of the second sister, who stays in what will become Ghana."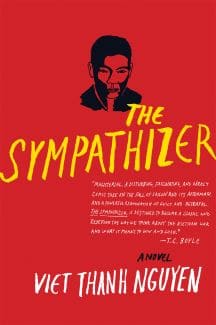 The Sympathizer by Viet Thanh Nguyen
"This intense first-person chronicle about a Vietnam War refugee who arrives in California after the fall of Saigon won just about every literary prize when it came out in 2016—and for good reason," Grames says. It's a sweeping spy novel, a study in extreme politics, and a love story—all in one. With irony, style, and subtle humor, Nguyen explores the idea of what it's like for his half-French, half-Vietnamese main character to exist between two disparate worlds.
The Affairs of the Falcons by Melissa Rivero
"This urgently real novel about an undocumented Peruvian woman in New York sets the reader down in a lushly detailed family tableau, only one that is suffering the unavoidable pressures of living on the margins—the need for cash, the vulnerability of employment, the limitations of available housing and credit and all the other things American citizens take for granted. I've never read another book like this in its granular honesty. Everyone should read it," Grames says.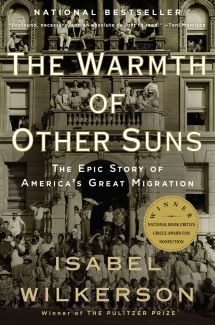 The Warmth of Other Suns by Isabel Wilkerson
"This nonfiction history of the Great Migration should be read in conjunction with any 19th- or 20th-century immigration novel. Not only is America's internal migration one of huge and lasting national importance, but the labor crises and social upheaval after the Civil War must frame all our understandings of every group of non-Americans who arrived as immigrants to throw themselves into these new voids and economies," Grames says. "Plus, it's a great read, told through the highly personal histories of three families."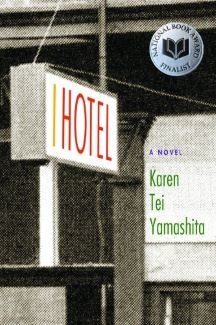 I Hotel by Karen Tei Yamashita
"This brilliant, innovative 2010 National Book Award Finalist is the story of the International Hotel in San Francisco's Chinatown in the 1960s and 1970s," says Grames, who jokingly describes the lengthy book as a doorstop. "The hostel, which has become a low-rent housing option for aging Asian migrant workers as well as a cultural hub for artists, revolutionaries, and civil rights agitators, is getting shut down, leaving all these elements homeless."
Photo: Nina Subin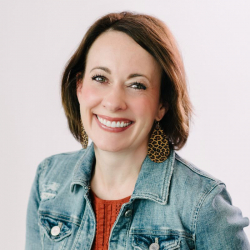 Latest posts by Laura Bird
(see all)