The Sandwich Generation and Families of Choice
In Christina Clancy's debut novel, The Second Home, a charming little beach house in Cape Cod assumes an enormous role: it serves as a magnet—both geographical and emotional—that tugs relentlessly on the three adult Gordon children.
"Houses are containers of memories," says Clancy. "The spaces and the objects inside of them have lives." Indeed, the Gordons' Wellfleet, Massachusetts home has been in the family for generations, which means that every creaky floorboard, scruffy chair, and mote of dust has the power to stir up nostalgia and delight.
After the Gordon parents are tragically killed, sisters Ann and Poppy, along with their estranged brother, Michael, must determine the fate of
their beloved beach house. This is a Herculean effort, because Ann lives in Boston, Poppy is traveling the world, and Michael is basically missing. To make matters worse, Ann cannot find her parents' will anywhere, so she has no clue how the estate should be divided. Who is supposed to inherit what?  
"Inheritances are interesting because they thrust family dynamics into the light," says Clancy. "The transition from one generation to the next is such a tender, revealing time for a family."
Clancy says that there are no easy solutions when grown-up siblings must decide what to hold onto—and what to let go of. "The whole time I was writing The Second Home, I didn't know what would happen to the Gordon estate. You can't cut a house in thirds, so what do you do? All I knew was that, like Ann, Poppy, and Michael, I couldn't stand the idea of strangers in their space. To let go of the home felt like letting go of their family's history. Without it as an anchor, I feared the siblings would scatter like jacks, perhaps never to function as a family again."
The middle of three daughters, Clancy is originally from Denver—"I've had people tell me I look like I'm from Denver, which I think is pretty funny," she says—but relocated to Wisconsin in elementary school. She has lived in Milwaukee and Madison and was keen to incorporate her Midwestern sensibility in The Second Home. On top of this, she has a powerful connection to Wellfleet, where a significant portion of the novel is set. "My grandparents retired to a home that's been in our family since the 1890's, and I visited every summer while I was growing up."
Clancy explains that the concept of "a sandwich generation" directly informed her writing of The Second Home. "These are the people who are raising kids and taking care of aging parents. They are sandwiched between lots of obligations and worry," she says. "The pandemic has made me hyper-aware of being a sandwicher myself, trying to help my kids deal with the disappointments of this past year while staying in touch with my own mom and in-laws."
Some of Clancy's favorite novels—just like The Second Home itself—weave in themes of loss and inheritance, a strong sense of place, and the notion of a sandwich generation. "After my mother's parents passed away, just four days apart from each other, she told me that she and her sisters had to decide if they would continue to be a family, and if so, what that family should look like," says Clancy. "That really stuck with me, because until then, I'd never thought of family as a choice, one you have to be conscious of and make all the time."
Clancy is eager to recommend six contemporary novels to readers who, like her, want to know how families attempt to stick together—or not—without parents as the connective tissue.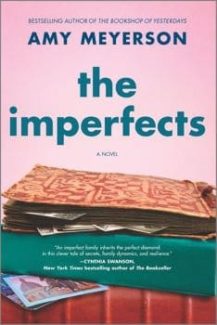 The Imperfects by Amy Meyerson
"This book was published during the COVID-19 pandemic and hasn't gotten the attention it deserves," says Clancy. Three estranged siblings are under the same roof for the first time in years, following the death of their brave and resilient grandmother. As they confront old resentments and betrayals, they stumble upon a shocking secret in their grandmother's bedroom: the Florentine Diamond, of the world's most stunning, elusive, and missing jewels. "Meyerson imagines how the reemergence of this diamond alters family dynamics," says Clancy.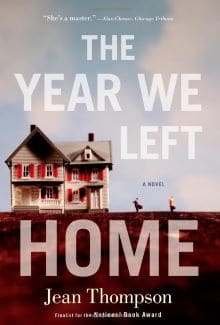 The Year We Left Home by Jean Thompson
"I adore Thompson's keen observations and precise, often humorous writing," says Clancy. "This novel is my favorite of all her books. It's a sweeping, multi-generational drama that's anchored by a family home." Stretching from Iowa farmlands to suburban Chicago, Thompson's story follows four siblings and a cousin over the course of thirty years. As they confront setbacks, triumphs, and heartbreak, they struggle to secure their place in a country that's always changing. "I can't go on a bike ride through the Wisconsin countryside without seeing a house that reminds me of this book," says Clancy.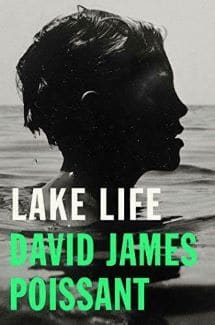 Lake Life by David James Poissant 
"I heard so much chatter about this book because it came out just a month after mine did, and I can see why," says Clancy. "There are so many similarities between our novels—sibling conflict, class struggles, and the last summer in a family cottage." (Although in this case, the family cottage is a converted double-wide trailer on an inland lake in North Carolina.) The six Starlings have gathered for their weeklong getaway, and although their story begins with a fatal accident, it offers a tender, moving, and wryly funny examination of family dysfunction.
The Nest by Cynthia D'Aprix Sweeney
"This novel brings Tolstoy's famous quote about families to life," says Clancy. "'All happy families are alike; each unhappy family is unhappy in its own way.' In this case, the unhappiness stems from money." D'Aprix Sweeney's story is about four well-off adult siblings who are ready to inherit their father's nest egg. Their mother, however, uses the funds to bail out one of the kids after a scandal. Each member of the Plumb family faces an existential crisis, ultimately learning that money can't fix everything. "I'm looking forward to D'Aprix Sweeney's new novel, Good Company, coming out in April," adds Clancy.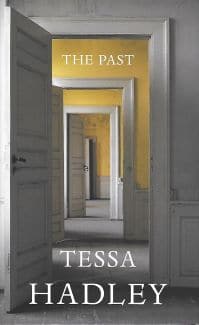 The Past by Tessa Hadley
"This is a story of a crumbling, memory-filled home," says Clancy. Three adult sisters and their brother gather at their grandparents' dilapidated old country house in Somerset for their annual—and likely last—summer holiday together. They bring along an assortment of partners and children, along with secrets, misgivings, envy, and lust. Over the course of three long and very hot weeks, tensions rise to the surface, "and the siblings are forced to reckon with the past," says Clancy.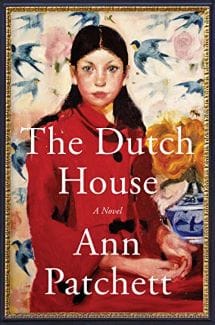 The Dutch House by Ann Patchett
In Patchett's quiet and devastating novel, which was a Finalist for the Pulitzer Prize, siblings Danny and Maeve are thrown back into the poverty that their own parents had tried to escape. For five decades, the unshakeable bond between them—and their childhood home—saves their lives while thwarting their futures. "Patchett has said she described the house at the center of her novel with less than a dozen specific physical details," says Clancy, "yet that seems impossible, because it is fully rendered in my imagination."
Please visit www.Christiclancywrites.com for more information about Christina Clancy and her new novel, Shoulder Season, which will launch July 6, 2021.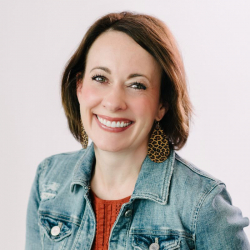 Latest posts by Laura Bird
(see all)