An Interview with Steven Rowley and Byron Lane
Despite sheltering at home in Palm Springs, CA for most of 2020, Steven Rowley and Byron Lane have had a very eventful year.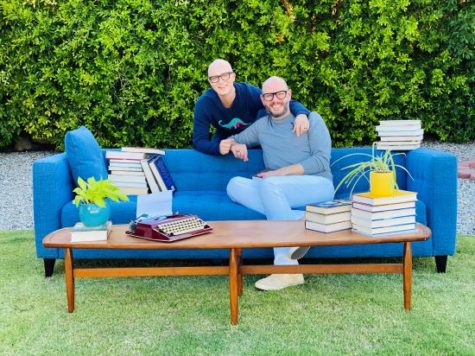 Rowley's second novel, The Editor, was released in paperback in June, and Lane's debut novel, A Star Is Bored, was published in July. But even more: "We got engaged when Byron proposed to me in the acknowledgements of his book," says Rowley. (Their rescue terrier, Tilda, was especially excited about the news.)
Rowley and Lane's sheltering-in-place hasn't been all warm fuzzies, though. In April, Lane—who made a web series in 2015 called Last Will and Testicle—discovered that his cancer had returned in his lymph nodes. He immediately began chemotherapy, and the couple doubled down on their quarantine efforts to keep him safe while he was immunocompromised.
"Without the ability to see our friends and family, books have been life-affirming, connecting us to the outside world during our isolation and providing escape when we've needed it," says Rowley. "Books have also allowed us to participate in the conversation around movements like Black Lives Matter, since we haven't been able to protest in person."
Lane adds that books have helped him cope with his medical procedures, allowing him to get lost in stories from other worlds. "Looking around the chemo ward, it was a joyful respite to see other patients—like me—cramming their faces in books, drawing comfort from pages full of art and adventure. There was also a lot of knitting, but really, how exciting is another scarf?"
Here's what this literary power couple been reading—and why.
ROWLEY'S PICKS
"Maybe it's because we're spending much of this year sheltering at home, but I've longed for the ocean air and cool breezes of a New England summer. The Second Home by Christina Clancy is a powerful story of three estranged siblings forced back together after years apart to decide the fate of their Cape Cod summer home after the death of their parents. I love stories about fractured families who rediscover the love that keeps them connected, and Clancy delivers. This novel is a page turner with characters you will root for."
"This has been a year of reckoning for the United States, and like so many book lovers, I've wanted to read writers that could speak to the moment. I recently reread If Beale Street Could Talk by James Baldwin. Baldwin creates memorable characters, and Beale Street is a story about a love so deep it perseveres in the face of injustice. It's also a deeply American story, and one worth reading now, whether you're revisiting it like me, or discovering it for the first time."
"I somehow slept through the National Book Award Winner The Friend by Sigrid Nunez when it was first published. Nunez and I shared space this year on a jigsaw puzzle (another quarantine activity) of book covers featuring dogs, and it spurred me to pick up a copy. She writes with a breathtaking sparsity, and her sentences are so elegant I could get lost on a page, reading one perfectly crafted thought over and over again. With very few words, she manages to pack an emotional wallop. This is a powerful meditation on loss and memory. And it has a big dog, so I just loved it."
LANE'S PICKS
"Heart of Junk by Luke Geddes takes place in an antique mall and brings to life all of the varied characters who populate it. It's such a fun novel, and it reminds me of my time working for Carrie Fisher, who loved antique shopping and finding unique objects that spoke to her."
"I just finished Caste: The Origins of Our Discontents by Pulitzer Prize Winner Isabel Wilkerson, which should be at the top of everyone's reading list this year as we work to build a more just world. It's beautifully written and feels especially urgent and necessary in these times—a total reexamination of what lies just under the surface of our normal, everyday lives. A true masterpiece."
"Trust Exercise by Susan Choi was a book that jumped out at me last year when I started paying attention to covers and what I wanted in terms of design for my own. When I finally read it this year, I loved it. The novel explores the question of appropriating the lives of others for fiction, and it's something that writers are sensitive about this year, perhaps more than ever: who has the right to tell what story. I highly recommend it."
***
Steven Rowley is the author of Lily and the Octopus, a Washington Post Notable Book of 2016 which is in development as a feature film at Amazon Studios. He also wrote The Editor, named by NPR and Esquire Magazine as one of the Best Books of 2019, and by O Magazine as one of the LGBT books that's changing the literary landscape. It's been optioned by Twentieth Century for director Greg Berlanti. Rowley's new novel, The Guncle, arrives in May 2021. Hailing from Portland, Maine, Rowley is a graduate of Emerson College. www.stevenrowley.com
Byron Lane is the author of A Star Is Bored, a debut novel that People Magazine named a Best Book of Summer and The New York Times called "wildly funny." Lane is also an acclaimed playwright and screenwriter. He previously worked as a journalist and an assistant to celebrities, including Carrie Fisher. He's originally from New Orleans. www.byronlane.com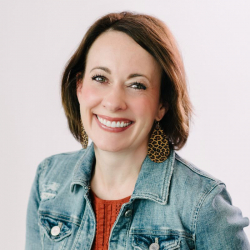 Latest posts by Laura Bird
(see all)