"See what courage sounds like. See how brave it is to reveal yourself in this way."
-Abraham Verghese, in the foreword to When Breath Becomes Air
Author: Paul Kalanithi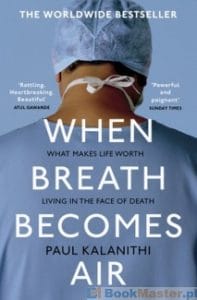 Dr. Paul Kalanithi is finishing up ten grueling years of training as a neurosurgeon and neuroscientist when he makes his most earth-shattering diagnosis to-date: he has stage IV lung cancer.
Kalanithi opens his generous and haunting memoir, When Breath Becomes Air, with this agonizing scene of discovery. Dressed not in doctor's scrubs but in a patient's gown, wife by his side, he sneaks a peek at his CT scan and sees that his lungs are matted with tumors. A lobe of his liver is obliterated, his spine is deformed, and he knows he is going to die.
Yet Kalanithi, age 36, does not flinch. This is not to say he isn't devastated about his prognosis (he is), but he calls on extraordinary resources to manage his grief and acknowledge what awaits him. Uncertain about how much time he has left, he turns to his abiding love of literature, poetry and philosophy to find solace. He relies on his years of experience caring for terminally-ill patients and their families to examine not just clinical facts but "human facts," too. And he writes an op-ed piece for The New York Times about seeking one's existential authenticity in the face of mortality. (Read it here.)
Encouraged by his oncologist at Stanford to "focus on his values" so he can give as much shape and significance possible to his remaining days, Kalanithi decides that his longtime goal of publishing a book is one of the most imperative. So he uses his op-ed essay as a starting point and launches into writing When Breath Becomes Air. Between operating on his neurosurgery patients, struggling through chemotherapy, and becoming a father to his baby daughter, he somehow finds the lucidity and gumption to craft a memoir that is utterly moving.
Page after page I am struck by how smart Kalanithi is, and I don't just mean in the doctor-sense. Yes, he is a whip-smart physician, but he pushes far beyond the world of neurons and brain stems to draw connections between the medical and the spiritual. He spends a good deal of time musing on concepts like vulnerability, compassion and suffering—both from a doctor's perspective and, more meaningfully, from a patient's. "Death may be a one-time event, but living with terminal illness is a process," he says, inviting us to accompany him on his very personal journey. It is impossible to refuse.
Kalanithi is a marvelous writer, and I love how he gives major props to the authors who have delighted him since childhood. Hemingway, Tolstoy, Beckett, Greene—to Kalanithi, they are the ultimate rock stars. And just like them, he cannot conceive of a life without language: "I needed words to go forward," he says. "I had come to see language as an almost supernatural force, existing between people, bringing our brains, shielded in centimeter-thick skulls, into communion."
The communion that Kalanithi creates with his family, colleagues and patients is striking. And, because he offers readers such an intimate look inside his soul, we come to feel that he is communing with us as well. As we near the last page of the book, this rapport makes it increasingly difficult to say goodbye and let him go.
When Breath Becomes Air is essentially a race against time—Kalanithi is not able to finish his memoir before he passes away—but it ends on a perfect, goosebump-inducing note. The book is complete in every sense, leaving me satisfied and full and grateful for Kalanithi's hard-fought wisdom: "If the unexamined life [is] not worth living, [is] the unlived life worth examining?"
Even after returning my (wickedly dog-eared) copy of Kalanithi's book to the library, I continue to ache for his wife and little girl, who I assume are still grieving. (Kalanithi died March 9, 2015.) But I also ache for the rest of us—book lovers, philosophers and neurologists alike—who won't get the chance to read anything else written by this astute and gracious man.
[AMAZONPRODUCTS asin="081298840X"]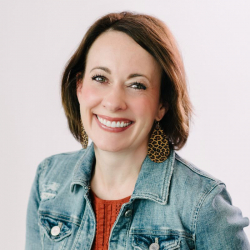 Latest posts by Laura Bird
(see all)