La Tour Eiffel: a novel of lust and engineering
Author: Beatrice Colin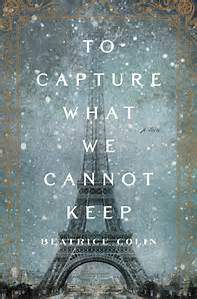 Beatrice Colin's To Capture What We Cannot Keep seemed a sure thing: it's been receiving good press here in the United States, and I embrace any book that puts me squarely in Paris in the 1880s.
Perhaps I came to the novel with unrealistic expectations, but it wasn't quite the seamless read I was anticipating. If anything, it's a book of odd contrasts: half is four-star material, the other half is two.
To Capture What We Cannot Keep is the story of widowed 30-year-old Caitriona Wallace, who gets a job chaperoning siblings Alice and Jamie Arroll on a tour of Europe. The trio of Scots ends up in Paris, which, in 1886, is messy and vibrant and a showcase of splendor and squalor. Colin does a superb job of conjuring up the city and its inhabitants: "Paris… put on a good face. With its grandiose new layout, vast open spaces, great monuments, and a brand-new sewer network six hundred kilometers long, the city had been constructed for one class at the expense of another."
While taking in the sights, Cait and the Arrolls befriend Émile Nouguier, a civil engineer and architect who is working tirelessly to build the Eiffel Tower in time for the 1889 World's Fair. Nouguier is based on a real historical figure, and Colin succeeds in making him layered and fascinating. He lives and breathes his work—literally dreaming about things like rivets—and for the first time in my adult life, I can see how engineering might be a little sexy.
Nouguier is a revolutionary: in his choice of materials, in his approach to building, and in his overturning of engineering's established order. Even while confronting Parisians' initial skepticism of the Eiffel Tower (many think it's grotesque and will topple or sink), he remains as immovable as the four metal caissons he plants into the ground as the foundation. My favorite moments in the book, in fact, occur when Nouguier obsesses over the tower: he worries about a one-millimeter mistake that could cause it to lean, and he desperately wants to create "lines that even from a distance [invite] the eye to run down them like the curve of a waist."
This, sadly, is where my four stars end. Cait and Nouguier fall in love (it's Paris after all, n'est-ce pas?), and the novel starts to deteriorate. As their fraught relationship takes shape, the pages become congested with the histrionics of a handful of characters: there's a vile former mistress, an affair with a prostitute, a bizarre pregnancy, and even a duel. (A real duel, with shooting and everything. What is more melodramatic than a duel?) Cait is a sweet and agreeably tragic character, but I begin to gag a bit as I'm forced to read, more than once, about the point of her toe or the turn of her head or her skin being as flawless as poured milk. The story assumes the feel of a breathy soap opera; can't we just stick with rivets?
Having said that, I did get a lot out of To Capture What We Cannot Keep. What resonates with me most, of course, is the bewildering effort that went into constructing the three-hundred-meter-high "building without a skin" (and thus proving all the doubters wrong). But I also appreciate Colin's frank look at what it was like to be a woman at a distinct point in Paris' history: when one's reputation was everything, when one was washed-up if she was unmarried in her thirties, and when the pressures to marry within one's social class were enormous.
Colin is certainly one to watch in the genre of historical fiction. I'm eager to see what novels she crafts in the years ahead, especially if she can tighten up her romantic plotlines. At the very least, she has made me want to jump in an airplane immediately and say bonjour to the City of Lights.
-Laura Anne Bird
[AMAZONPRODUCTS asin="1250071445″]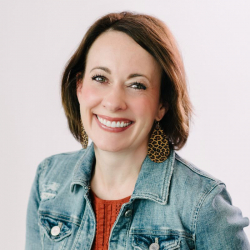 Latest posts by Laura Bird
(see all)