An agonizing peek inside an open marriage
Author: Sarah Dunn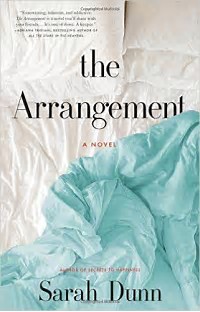 "Rule Number One: No one can ever know…
Rule Number Two: No falling in love…
Rule Number Three: Condoms at all times…
It should start and then it should stop… When it's over, it's over… Six months."
So begins a couple's raw, spellbinding, and sometimes cringeworthy foray into open marriage.
I give a lot of credit to novelist and television writer Sarah Dunn for what she has accomplished with The Arrangement. Her story of Lucy and Owen, married nine years and parents to a little boy, could have veered straight into fluffy beach-reading territory, but Dunn succeeds at giving us far more than clandestine sex.
In Lucy and Owen, Dunn presents a well-intentioned but stressed-out couple hungry for more meaning in their lives. They struggle to do what we're all struggling to do: stay connected as spouses, thrive in their careers, and raise a healthy kid (which is even harder when he is diagnosed with autism spectrum disorder). Over time and tugged in a million directions, they lose sight of each other. Their situation is certainly nothing new, but when they choose to embark on "a quick, temporary time-out from the boring, middle-aged, soul-killing part of married life," their relationship takes an unsettling turn.
Lucy and Owen's story remains compelling through the last page of the novel, whether or not the reader agrees with their decision to pursue extramarital lovers. This is because Dunn is able to peel apart what could be seen as a black-or-white issue and layer it with surprising insights: "It really wasn't the sex. Or it wasn't just the sex. It was, well, feeling like the best version of herself, the version she used to be a long time ago… She didn't know it was something that would go away, that would disappear so slowly and yet so quickly she wouldn't even notice it was gone until it was too late." Dunn strips Lucy and Owen—physically and emotionally—to their core, revealing a tangle of despair, frustration and tenderness, and thereby giving the novel a beautiful depth.
While Lucy and Owen are mostly relatable throughout the book, The Arrangement becomes congested with a handful of minor characters who are less so. I presume that Dunn utilizes these men and women to express the different ways that people define "values" and "societal norms," but some of them (and their accompanying sub-plots) come across as clownish and unnecessary.
I also question Dunn's choice to insert fictional quotes at the beginning of each chapter. These quotes are provocative, but they are all attributed to a woman named Constance Waverly, who appears to be a fictional expert in sex and marriage. Why didn't Dunn use real quotes from actual people? Or avoid using quotes altogether? Her own sentences are so honest and absorbing on their own that she just doesn't need any gimmicks: "You go through your life, and you think it's going to be this one thing, that everything is all figured out. I'm surprising myself."
[AMAZONPRODUCTS asin="0316013595″]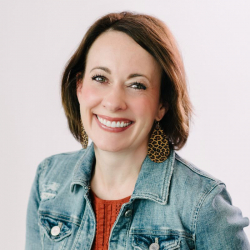 Latest posts by Laura Bird
(see all)