A collection of short stories as fizzy as your cocktail
Author: Jojo Moyes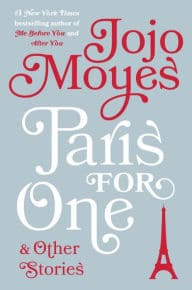 Will you be traveling somewhere tropical for the holidays? If so, maybe you're looking for something to read while sipping your piña colada and getting burnt to a crisp.
Or perhaps you'll be hanging around the frigid U.S. and plan to park yourself in front of the fireplace while reading a book that makes you feel all warm and fuzzy inside.
Either way, Jojo Moyes' Paris for One & Other Stories will fit the bill. The nine stories contained within are frothy, fun and easy to suck down, much like your piña colada (or Baileys, for those of us stuck in the frozen tundra of the Midwest).
What I appreciate most about Moyes is her understanding of what it's like to be a woman—a wife and mother in particular. Because she has a husband and three children of her own, I can only assume that she has wrestled with some of the same challenges that confront her characters. Challenges that, over time, can detonate one's sense of identity, self-confidence, and sexuality. Because Moyes is so open and sincere about the anxieties we face, I think every woman can read Paris for One & Other Stories and see herself in at least one scene—at the office, in the pub, in the bedroom.
All of the stories in this collection relate to the idea of re-inventing oneself, and Moyes cleverly nudges her characters out of their comfort zones and encourages them to do shocking things. (Mind you, "shocking" in this sense means having sex in the afternoon, or pocketing someone's lost cell phone.) Nearly every one of her characters starts off with "the furrowed brow, the compressed lips," but summarily rediscovers something lovely and essential about herself, leading to endings that often feel like they're wrapped up with a little bow.
If you are a person who likes to read Austen or Dickens while lounging in the Caribbean, Paris for One & Other Stories is not the best choice for your carry-on. It is a quick, simple book that lacks the emotional depth and intensity that earned Moyes a tremendous following with her brilliant novel Me Before You
. Having devoured this international best seller (which, for the record, made me burst into tears on a crowded airplane), I know that Moyes is capable of offering readers a rich dose of character development, along with hefty questions about morality and the responsibilities we have—or don't have—for others. Paris for One & Other Stories, on the other hand, is more like a Lifetime movie lodged between two covers. Its easiness left me wanting more, but that might be just what you're pining for this holiday season.
If that's the case, grab your fruity cocktail and enjoy.
-Laura Anne Bird
[AMAZONPRODUCTS asin="0735221073″]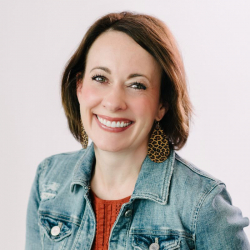 Latest posts by Laura Bird
(see all)