An Unexpected Teenage Savior: Coming of Age in a Medieval Nunnery
Author: Lauren Groff
The year is 1158, and 17-year-old Marie, who comes from France, has just been banished to a damp, destitute abbey in England, where she is to assume the role of prioress. (The reason for her banishment is a disturbing story unto itself, centering on rape, jealousy, and great desire.)
After she arrives on horseback, tall, sharp-featured Marie finds that the work awaiting her at the abbey is not for the faint of heart. With 14 nuns dead from the plague in just one week, and inadequate food and nourishment for everyone remaining, Marie must rise above her sorrow to take the helm.
In Lauren Groff's exquisite, slow burn of a novel—featuring only female characters—the abbey grows and transforms over a number of years. But behind its walls, it's not all joyful song and dance, à la The Sound of Music. Marie makes a handful of troubling decisions that threaten the wealth and self-sufficiency of her commune—including leading her nuns into literal battle against the patriarchy. (She calls to mind Game of Thrones' Brienne of Tarth, the giant, magnificent bad ass played by Gwendoline Christie, the giant, magnificent bad ass.)
As an added bonus, Marie isn't the only inimitable character in Matrix. There's Wulfhild
in her leather tunic, collecting rent for the abbey; Gytha, the mad nun with fantastical artistic talents; and Nest, the gentle infirmatrix who spends her days with honey and herbs and occasionally helps her fellow nuns "express their humors." (Ahem.)
The brilliance and irony of Matrix is that although it takes place in an abbey, the story, at its core, isn't about religion. To Marie, devotion—unless it's to Mary and to Eve—is ridiculous. She rails against the notion that babies should be born into sin, and that she, as a woman, should be considered less than a man. "Her faith had twisted very early in her childhood; it would slowly grow ever more bent into its geometry until it was its own angular, majestic thing." Instead, Matrix is about women exalting themselves on this worldly plane and revealing their inherent magnificence. (Honestly, it might have you asking, "Who needs men, anyway?")
Marie is dazzling but self-interested. Her aim is to be revered like the great Romans and Greeks, and by all accounts, she's certainly well-positioned to leave behind a spectacular legacy.
Or is she?
In the end, the dangers to Marie are not what we expect, and they make for a searing novel that's as devastating as it is inspiring.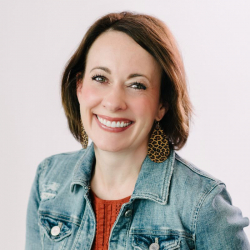 Latest posts by Laura Bird
(see all)