"We're none of us normal. Not in this country."
Author: John Boyne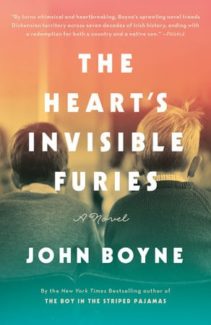 If, when you think of Ireland, you picture ruddy-faced chaps drinking pints of Guinness at a pub in the countryside, you wouldn't be off-base. But in his gloriously epic novel, The Heart's Invisible Furies, John Boyne blows this bucolic Irish tableau to shreds. He shines a bright light—dead-serious, astute and witty—on the injustices Ireland wrought for so long on those considered different, namely unwed mothers and gay men.
Boyne dedicated The Heart's Invisible Furies to John Irving, which is a delicious touch. Irving, after all, is the master of big, messy novels that feature motherless children, peculiar coincidences, and matters of love and sexuality. Boyne incorporated all these Irving-esque elements (and more): the result is exuberant and immensely satisfying.
The Heart's Invisible Furies begins in 1945 in rural Goleen in the west of Ireland. Sixteen and pregnant, Catherine Goggin is quite literally tossed out of her church and family for the shame she has brought upon them. She buys a one-way bus ticket to Dublin and quickly befriends her fellow passenger, Seán MacIntyre. Seán doesn't just help Catherine get settled in the city; he changes the arc of her life in ways that Boyne will tenderly and carefully unwind over the next 500 pages.
But first: Cyril Avery. We meet Cyril, Boyne's wholly fleshed-out main character, when Catherine gives birth to him on the floor of a shabby flat on Chatham Street. The circumstances of his arrival are heartbreaking, but before we get completely sucked into the calamity of it all, a new chapter starts and we jump ahead. Cyril, now a young boy, has become the kind of orphan that Irving would be delighted to call his own.
Cyril is adopted by the unorthodox Maude and Charles Avery, who enchant as much as they frustrate, raising him amidst a billow of cigarette smoke. Boyne paints a rich picture of Cyril's Dublin childhood, weaving in countless awkward details of schoolboy crushes and teenage angst, but he keeps the story moving along propulsively by dividing it into manageable chunks: each of the 11 chapters ages Cyril by seven years.
We watch, rapt, as Cyril stumbles into adulthood, coping (and not) with his passions, regrets and sorrows. He has delightful chums and offbeat girlfriends, and he repeatedly finds himself in situations that are both tragic and laugh-out-loud funny. But Cyril's coming of age is not just about him; his experiences mirror key moments in modern Irish history. Think deviant Catholic priests, IRA kidnappings, free love, the AIDS crisis, and the dark underbelly of discrimination. Boyne braids these societal issues into his pages but doesn't allow them to usurp Cyril's own vital story; instead, they enhance each other and lend the book a beautiful magnitude.
The Heart's Invisible Furies, named after a line in the poem The Capital by W. H. Auden, reminds us that compassion goes a long way on the rocky bus ride to selfhood. It's about the ways we abandon and rescue each other—and the ways we abandon and rescue ourselves. By the end of the book, which is unbelievably difficult to put down, Cyril has finally cobbled together a sense of peace. It is precarious but of his own marvelous creation. "I am able to look back now, all these years later," he says, "and see how my life was always going to reach a moment where I would have to face up to who I was. Who I am."
[AMAZONPRODUCTS asin="152476079X"]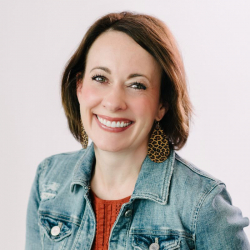 Latest posts by Laura Bird
(see all)