Na zdorovie!
Cheers to house arrest with cocktails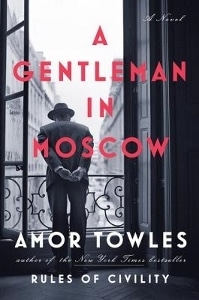 Author: Amor Towles
"It is a lovely oddity of human nature that a person is much more inclined to interrupt two people in conversation than one person alone with a book."
This is a line I loved—and one that has stuck with me—from Amor Towles' first novel, the critically acclaimed and wholly engaging Rules of Civility
.
Thankfully, Towles is right. No one bothered me at Starbucks the other day when I was finishing his new novel, A Gentleman in Moscow, which was a very good thing. Because if anyone had interrupted me during those last few sweat-inducing chapters, I might have shrieked at him or her in Russian to leave me alone. (And I don't even speak Russian.)
In one word, A Gentleman in Moscow is masterful. In more than one word, it is literary, witty, and sprawling. It is a big book, akin to—appropriately—Anna Karenina
or The Brothers Karamazov
. In fact, after reading A Gentleman in Moscow I feel like I've gotten my Russian fiction fix for the year, but Amor Towles is, of all things, American.
Count Alexander Rostov is the center of the novel, and I admit that I fell a little bit in love with him. He has impeccable manners, can gauge the temperature of a bottle of champagne with his bare hands, and has "an instinctive awareness of all the temperaments in the room." He is—unapologetically—a gentleman to the core, but it is precisely his aristocratic background that gets him in trouble by a Bolshevik tribunal in 1922. Instead of being executed, he is committed to house arrest at the Metropol, a luxurious hotel across the street from the Kremlin. Not too shabby, right? Except we watch as the Count spends more than 30 years behind the Metropol's walls.
But this is where the Count shows his pluckiness. He clings to the conviction that "if a man does not master his circumstances then he is bound to be mastered by them." And master them he does. He carves out a new life in his cramped quarters, even as he continues to take his role of Count to heart. He charms the hotel staff, decides that his flair for creating seating arrangements can be put to use, and becomes indispensable when guests need help choosing the perfect bottle of wine.
But this magnificent book goes a lot deeper than clever conversations over brandy and cigarettes at the hotel bar. The Count is "a man inclined to see the best in

[everyone]", which leads him to form relationships that wouldn't have been possible outside of his circumscribed environment. The bonds he constructs are both surprising and beautiful, and they enlarge his world far beyond his attic room.

The Metropol itself becomes a vividly drawn character in the novel. It is a real place in Moscow, where Towles himself has spent time. In fact, he renders the hotel with such attention to detail that I am able to feel the rush of fresh air from the lobby's revolving doors and smell the bouillabaisse simmering in the kitchen. The Count, too, comes to know every inch of the building; he forms his own tender relationship with the hotel as he prowls its overlooked corners and stumbles upon its secrets.

When you crack open A Gentleman in Moscow, you'll want to brush up on your basic Russian history. You might even feel compelled to enjoy a shot or two of good Russian vodka. Above all, prepare to be enchanted by the Count and his motley tribe who—as you'll see in the last few chapters that almost gave me a heart attack at Starbucks—would do anything for him.

-Laura Anne Bird

[AMAZONPRODUCTS asin="0670026190″]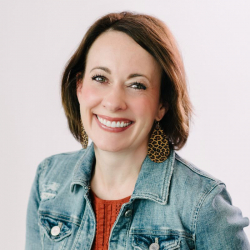 Latest posts by Laura Bird (

see all

)