Losing it in the lab
Author: Weike Wang
In Weike Wang's spare first novel, Chemistry, we are introduced to a young woman who is coming unhinged. She's a whip-smart PhD candidate who tutors students in fluid dynamics and the properties of light, but she cannot identify or act on her own feelings to save her life.
When the book begins, this young woman (who remains unnamed) has just received a marriage proposal from her boyfriend, Eric. For various reasons, which Wang skillfully unspools over a taut 211 pages, Main Character declines. She loses Eric, her job, and her grip: "Eric has said that I carry close to my chest a ball of barbed wire that I sometimes throw at other people."
In an inimitable voice, which is clever and deadpan and scattered, Main Character bounces back and forth between the past and the present, describing what it's like being the only child of Chinese immigrants and how her failure in the chemistry lab has created a colossal wedge between them. In short, choppy sections—which make the book easy to pick up and put down but are occasionally jarring—Main Character wrestles with big themes like familial expectations, gender roles, and the limitations of language. Her razor-sharp wit helps to soften the subject matter, but I'm still left with a pit in my stomach as she struggles with apparent depression: "That phrase about sticks and stones and bones. But my bones are very brittle. And I am lactose intolerant."
Chemistry takes place in cold, snowy Boston, a setting that mirrors Main Character's own emotional landscape. Although she is "the cloud with the dark lining," we ultimately see that all hope isn't lost: Main Character turns to "the best friend" and "the dog" (likewise unnamed) for comfort. The raw and amusing moments between them lend the book its greatest warmth.
Wang, who has an impressive background in science herself (she studied chemistry as an undergraduate at Harvard), seems to be remarkably left- as well as right-brained. With her precise language and deep sense of imagination, she has a bright future ahead, whether conducting experiments or crafting fiction.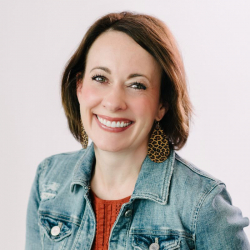 Latest posts by Laura Bird
(see all)