A return to small-town Illinois: windmills, dairy farms, and heartache
Author: Elizabeth Strout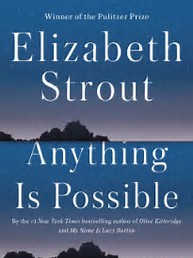 Fans of Elizabeth Strout, rejoice. She has compiled a book of loosely connected short stories that center on the small town where Lucy—main character of My Name Is Lucy Barton—grew up.
Slim but vivid, Anything Is Possible places the reader in rural Amgash, Illinois, where the sense of place is so convincing that we can almost hear the cornfields rustle. We meet an array of characters who (mostly) try to relate to others in spite of the heavy loads they carry, including a mother who leaves her adult children and moves to Italy, a school janitor who revisits a long-ago tragedy, and a bed-and-breakfast owner who gets too attached to her guests.
The inimitably Midwestern men and women who populate Strout's stories inspire empathy, sorrow, even shock. They stumble (or, in some cases, are unwillingly pushed) into circumstances that make them feel profoundly uncomfortable—and that require them to listen better, love harder, and make amends for their missteps: "And remorse, well, to be able to show remorse—to be able to be sorry about what we've done that's hurt other people—that keeps us human." 
In Anything Is Possible, Strout examines the relentless scuffle between what we think we are going to get out of life, and what we actually receive. For her characters, this contrast is both disturbing and liberating: "You never knew anything, and anyone who thought they knew anything—well, they were in for a great surprise." While some of her characters are more relatable (and likeable) than others, all of them succeed in giving us a jolt.
My favorite story in Strout's collection is "Gift," which introduces a distant relative of Lucy's. Abel Blaine is a prosperous business owner in his mid-60s who, in his own words, dresses well and doesn't cheat on his taxes. The story opens with Abel taking his family to see a performance of "A Christmas Carol," an outing that does not go according to plan. As the bizarre night unfolds, we perceive the devastating tension Abel feels between speaking his own messy truth and holding himself together for the sake of others. This push-and-pull between honesty and respectability is a recurring theme that will resonate deeply with many readers. "He remembered how earlier he'd thought of people reciting a line, and he understood now that he was one of them."
Anything Is Possible is written in Strout's gorgeous, trademark language: spare, unobtrusive, and simple. As with My Name Is Lucy Barton, she relies on a good deal of white space in her prose, not giving us everything at once (or at all). Whether or not the reader embraces this sense of restraint, Strout can be commended for creating so much raw and beautiful life on the page.
-Laura Anne Bird
[AMAZONPRODUCTS asin="0812989406″]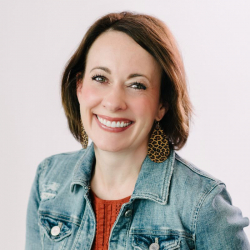 Latest posts by Laura Bird
(see all)