"Some things multiply. Create feedback loops. Like love and honesty. Like generosity."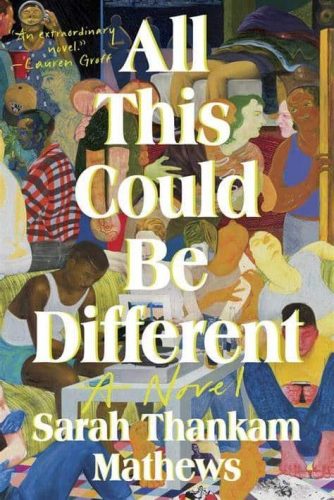 Author: Sarah Thankam Mathews
To crack open Sarah Thankam Mathews' debut novel is to immerse yourself in the loneliness, heartache, and thrill of being in your early 20s, when life appears to stretch unendingly in front of you, for better or worse.
It's been a long time since I was that heady age, but Mathews nails it. The pages of All This Could Be Different quiver and hum with the glee and unease that arise from hookups, breakups, crappy apartments, boozy parties, and mounting bills.
Sneha is Mathews' flawed yet deeply lovable main character who's just started her first job out of college. She's a consultant-in-training for a client in Milwaukee, "a baobab of a corporation [that] made car seats, heating units, pedometers, batteries." Sneha is instructed by her boss to purchase a new wardrobe and wear makeup, but "nothing tarty." She's rendered uncomfortable by his demands, but what leg does she have to stand on? According to her: none.
Readers swiftly (and accurately) discern that Sneha's consulting gig is a train wreck waiting to happen. To add to her growing anxiety, she comes out of the closet, tries with varying degrees of success to connect with new lovers, and plans to confess her sexuality to her conservative parents back in India. Her beautiful summer on the shore of Lake Michigan—"six-packs in parks, listening to free jazz, festival everything, gastropubs with the young and hip foaming out of them, home repairs, grilling out"—takes a disastrous turn, and Sneha finds herself embarking on the long, cold winter of her discontent.
Sneha's story is laced with such abundant sensory detail, you'll feel like you're sipping a cocktail at the bar with her and her friends. As they eat their way through Milwaukee's trendy restaurants (until they quite literally run out of money), they come to show each other a different way of living—one that's rooted in solidarity and mutual care. Their plan for the future will leave you breathless—and very hopeful.
I wasn't ready for All This Could Be Different to come to an end. It's one of my favorite novels of the year and a Finalist for the 2022 National Book Award.
Mathews is a rising star, and I can't wait to get my hands on whatever she writes next.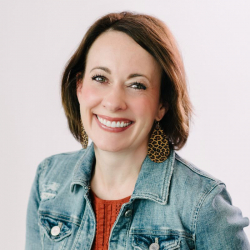 Latest posts by Laura Bird
(see all)