We read some great (and not-so-great) nonfiction this year, and we can't wait to share our favorite picks of 2014 with you! From history to science writing to cartoon memoirs, there's a little bit of everything on our list. (Fiction lovers, never fear, we also picked our top 10 fiction and YA books for you.) What was your top nonfiction read this year?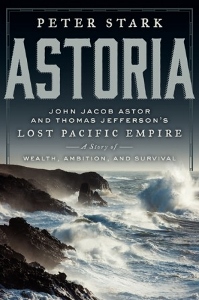 Astoria: John Jacob Astor and Thomas Jefferson's Lost Pacific Empire: A Story of Wealth, Ambition, and Survival

Author: Peter Stark
It's rather obvious, but history didn't have to turn out the way it did. If you're a history reader who like to ponder the "what ifs" of American history, Astoria is a book to put on your list. A correspondent for Outside magazine, journalist Peter Stark vividly tells the birth – and death – story of what was to be a new empire on the Pacific, following closely on the heels of Lewis and Clark. Located at the mouth of the Columbia River and named after the man who sponsored the expedition – fur baron John Jacob Astor – it was a bold and audacious plan that almost succeeded. With energy and enthusiasm, Stark tells of the many heroes who sacrificed so much to try and make Astor's dream into a reality. Highly recommended for anyone who enjoys adeptly rendered American history. Read our full review.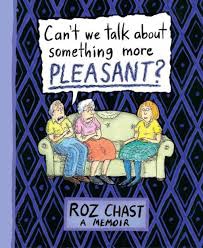 Can't We Talk about Something More Pleasant?

Author: Roz Chast
The idea of a heart-wrenching memoir told in cartoons may seem counterintuitive, but this 2014 National Book Award finalist will draw you in with its wry, dark humor. In Can't We Talk About Something More Pleasant?, New Yorker cartoonist Roz Chast chronicles her parents' slow decline from mostly healthy independence to sickness and injury, the sale and cleanout of their cluttered Brooklyn apartment, the difficult move to assisted living, and the tragic effects of dementia. Anyone who's caring for an older relative will identify with the guilt, sadness, absurdity, and occasional humor as Chast reluctantly finds herself becoming her elderly parents' guardian. It sounds bleak, and it is, but it's also deeply poignant, and Chast's sharp observations and witty drawings are spot-on. A must-read for stressed and frustrated caregivers, who will feel like Chast truly understands them.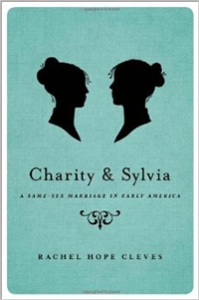 Charity and Sylvia: A Same-Sex Marriage in Early America

Author: Rachel Hope Cleves
I was pleasantly surprised by how much I enjoyed Charity and Sylvia: A Same-Sex Marriage in Early America. I thought it might be dull and overly scholarly, but this interesting and well-researched biography brings to life Charity Bryant, a strong-willed and independent teacher whose intimate friendships with women often attracted gossip, and Sylvia Drake, a quiet intellectual who was several years younger. Almost immediately, they became inseparable, quickly moving into shared rooms and eventually building their own home. Amazingly, within their community in the 1700s, they became recognized and mostly accepted as a couple; they owned a tailor shop, employed local women, and were established figures in the community. Using personal diaries, letters, and poetry, Cleves depicts a complex and long-lasting union that challenges our assumptions about same-sex relationships and their place in history.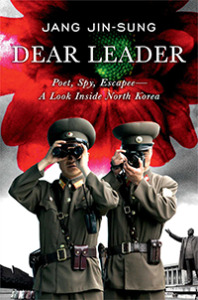 Dear Leader

Author: Jang Jin-Sung
OK, so this one is probably only for fellow North Korea enthusiasts/obsessives. (If you want to learn about North Korea, an excellent book to start with is Nothing to Envy
). But for Westerners whose main associations with North Korea are absurd dictators and starving peasants, Dear Leader is a glimpse at a very different, elite echelon of society. As a poet laureate, Jang Jin-sung received luxury foods, travel passes, and personal meetings with Kim Jong-il for his poems honoring the Dear Leader. As a high-ranking counterintelligence agent, he had access to strictly forbidden Western culture (the better to study and satirize it as part of an eerily 1984-esque fake propaganda department). But when Jang smuggled a restricted book to a friend, who then lost it, they were forced to run for their lives. A riveting true story of adventure, escape, and the unexpected kindness of strangers.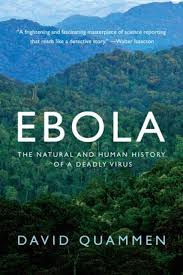 Ebola: The Natural and Human History of a Deadly Virus

Author: David Quammen
2014 is sure to be remembered as the year that the dreaded Ebola virus first made headlines in America. While it's caused brief outbreaks in Africa occasionally since its identification in 1976, the West African epidemic, which started in 2013, has been the most devastating, killing thousands. Presenting a level headed and thoroughly researched work on this frightening topic, acclaimed nature writer David Quammen chronicles the virus' rise to infamy in Ebola. Excerpted and updated from his larger 2012 work, Spillover, Quammen is unequaled when it comes to intrepid and in-depth nature journalism. Once again, he's at the top of his game. Read our full review.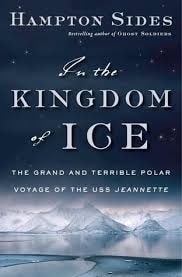 In the Kingdom of Ice

Author: Hampton Sides
Sure to give you a bit of chill, Hampton Sides' polar saga, In the Kingdom of Ice, tells the story of a great American hero you may never have heard of. A lieutenant commander in the US Navy, George Washington De Long was selected to lead the United States' assault on the arctic in 1879, when conventional wisdom held that the North Pole was relatively warm and ice free. Needless to say, he was in for a bit of a surprise. A vividly told story of adventure and heroism, by one of the best narrative history writers in the business, it's an excellent choice in front of a roaring fire with a few extra blankets. Read our full review.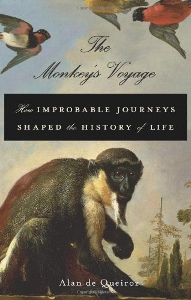 The Monkey's Voyage

Author: Alan de Queiroz
Combining ancient swashbuckling adventure with hardcore molecular biology, University of Nevada-Reno professor Alan de Queiroz has penned The Monkey's Voyage, one of best science books of the year. Delving into the mysteries of biogeography, he reveals how recent discoveries have shed new light on why animals and plants live where they do. Previously, the exotic flora and fauna of places like South America, New Zealand and Australia were thought to be the result of continental drift. As the ancient continent of Gondwana split into pieces many millions of years ago, the creatures that lived there were separated and isolated, allowing for the evolution of unique groups of animals. But with clarity, passion and a few arks full of evidence, de Queiroz turns that seemingly sensible idea completely upside down. A riveting exploration of how scientific theories change in an effort to explain the world, it's great reading for anyone interested in evolution or the biological sciences. Read our full review.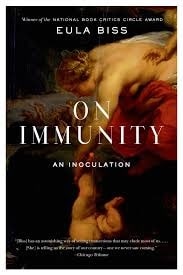 On Immunity

Author: Eula Biss
A book about vaccinations sounds about as interesting as getting a root canal, but in the able hands of the award-winning Eula Biss, On Immunity is a fascinating and wide ranging discussion of the vaccine debate that spans from Rachel Carson to Count Dracula. Inspired by her recent struggle to chart the healthiest immunological course for her own baby boy, Biss presents a thoughtful and remarkably elegant exploration of this important and potentially lifesaving topic. Worth reading just for the depth and quality of the prose, it's one of 2014's best. Read our full review.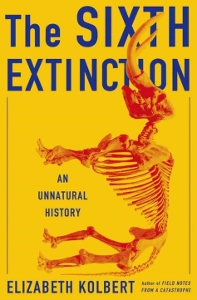 The Sixth Extinction

Author: Elizabeth Kolbert
It might seem that the human induced extinction of much of the life on the planet would be an inherently depressing topic. But celebrated science journalist Elizabeth Kolbert is more than just an accomplished writer; she also appears to be a resilient optimist. In The Sixth Extinction, she chooses to focus more on the positive, eschewing the negative lamentations that are so common in works on this topic. Traveling the world, intrepidly seeking out some of the places where human impact has been the most profound, she encounters hundreds of ecological heroes who aren't going to give up easily, striving to save all sorts of creatures, from Panamanian frogs to Sumatran rhinos. Full of adventure, humor and a passion for the natural world, this widely acclaimed book is highly recommended for anyone who worries about the fate of our only planetary home. Read our full review.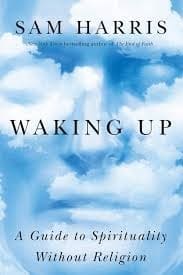 Waking Up: A Guide to Spirituality Without Religion

Author: Sam Harris
Try to stop thinking about anything for just one minute. Why can't you do it? If you're not in control of your thoughts, who is? If questions like this intrigue you, Waking Up, by prominent atheist and neuroscientist Sam Harris, is sure to capture your attention. Attempting to dispel the many myths associated with the concept of consciousness, the author sets aside his atheist activism and brings some much needed clarity to this fascinating topic. Incorporating many of his personal experiences with the eastern meditative arts as well as more modern psychedelic drugs, Harris is sure to change the way you think about your own brain in this wide ranging and exhilaratingly convoluted book. Read our full review.
[/fusion_builder_column][/fusion_builder_row][/fusion_builder_container]

Stephanie P. is a writer, editor, and blogger. Her secret shame is dystopian YA fiction. You can find her wherever the books and food are.

Latest posts by Stephanie Perry (see all)