We've put together a few best-of-2014 lists already (see our nonfiction, holiday crafting, and YA fiction lists), but there's a special place in our heart for regular old fiction and literature, so we saved it for last. Here are our hand-picked fiction favorites published in 2014. The list features sci-fi, psychological suspense, family drama, and international authors — you're sure to find something unputdownable to add to your must-read stack.
Don't see one of those high-profile, "must-read" bestsellers here? It might be on our Biggest Book Letdowns of 2014 list. Stay tuned!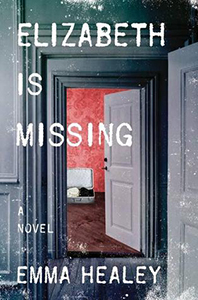 Elizabeth Is Missing

Author: Emma Healey
Here's a new twist on the unreliable narrator: an elderly woman with dementia whose own mind is turning on her. WWII survivor and grandmother Maud is slowly losing her memory and her ability to function in daily life; to compensate, she writes herself a flood of notes. When she finds a note that reads, "Elizabeth is missing," a worried Maud tries to report her best friend's apparent disappearance to the authorities, but her efforts only result in condescension or outright cruelty from her adult children, her caretakers, and the police. Convinced that Elizabeth needs her help, Maud decides to solve the mystery herself — and also becomes fixated on another unsolved mystery: the disappearance of Maud's sister Sukey after WWII. Are the two somehow connected?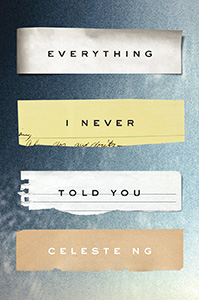 Everything I Never Told You

Author: Celeste Ng
Set in 1970s small-town Ohio, this debut novel is the story of a Chinese American family faced with an unimaginable tragedy. Lydia is the middle daughter and favorite child of her parents, Marilyn and James Lee, who each project their own dreams onto her bright future. When her drowned body is found in a nearby lake, the family starts to tear apart. James, burdened by guilt, pulls away from his troubled marriage, while Marilyn is furious and hellbent on revenge at any cost. Lydia's older brother Nathan blames the neighborhood's bad kid. But Lydia's little sister Hannah may be the only one who really knows what happened. This engrossing family drama explores conflicting cultures and the simmering tension of parental expectations. (This also appeared on our Summer 2014 reading list.)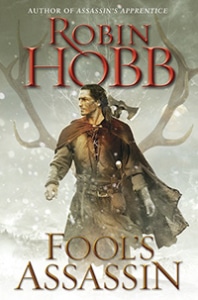 Fool's Assassin
(Book One of the Fitz and the Fool Trilogy)
Author: Robin Hobb
Farseer fans will be delighted that author Robin Hobb has revived this long-running fantasy series in this kickoff to a new trilogy. Fitzchivalry Farseer is a royal bastard, now in quiet retirement after years of doing the royal family's dirty work as an assassin and magical bodyguard. He loves his rustic country life and his wife Molly, but still misses his old friend and soulmate, the Fool, who abruptly cut off contact many years ago. But when mysterious messengers bring cryptic tidings, begging Fitz to find and protect the Fool's child, it looks like Fitz's retirement is over. Hobb's fans already know that her books are just as much about character development and complicated relationships as they are about dragons and magic, so it won't be surprising that the first half of this book is slow on story, focusing instead on painting a portrait of time's effects on long-term friendships and loves. Since we know there are at least two more books coming, you can relax and get to know some new characters who will, I suspect, be crucial to future events. Read our full review.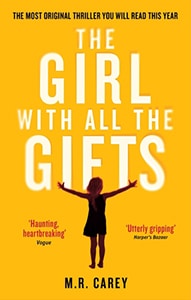 The Girl With All the Gifts

Author: M.R. Carey
20-ish years after a pandemic destroyed most of the human population, the last remnants of civilization hunker down for survival inside well-defended military bases. In one such base, a curious and intelligent little girl named Melanie — part of a small group of very special children — lives alone in a prison cell under armed guard, attends "school" every day while strapped into a chair, and gets fed once a week. These children may hold the key to humanity's future… if we can figure out the answers in time. The spooky setting gets a little potboilery during the second act, when it evolves into a more typical post-apocalyptic-quest tale, but the ending is satisfying and original. If you like gory death scenes and violence, you'll love this.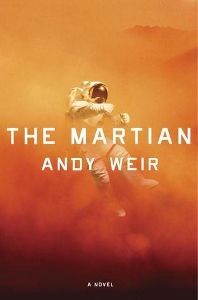 The Martian

Author: Andy Weir
Eventually picked up by Crown Publishing, after it was self-published and developed an enthusiastic online following, The Martian went on to be one of the best-selling science fiction books of 2014. A first novel by software engineer Andy Weir, the book tells the story of Mark Watney, an astronaut who is mistakenly left behind on Mars. Using his wits, plenty of luck and a resourcefulness that would make MacGyver envious, he struggles to survive on the harsh red planet.  A surprisingly entertaining space thriller, full of loads of humor and well-researched geeky tech talk, the book is sure to entertain all the space nerds out there. It's also scheduled to be the official Matt Damon vehicle for 2015.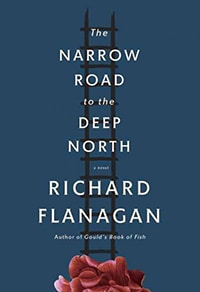 The Narrow Road to the Deep North

Author: Richard Flanagan
You've likely already heard of this novel, which won the 2014 Man Booker Prize. The title is a reference to one of the most famous books in Japanese literature, and the story is set during one of the bleakest chapters in Japanese history: the Thailand-Burma Death Railway of World War II. In 1943, military surgeon Dorrigo Evans is a captive in a Japanese POW camp on the railway, where his existence is a daily struggle for survival for himself and his crew against malnutrition, sickness, and abuse. He is haunted by the memory of an ill-fated love affair with his uncle's young wife, two years earlier — until a letter arrives that will change his life forever. A different view of WWII than American audiences generally see, this solemn, poetic story is full of haunting imagery that will stay with you long after you've closed the book.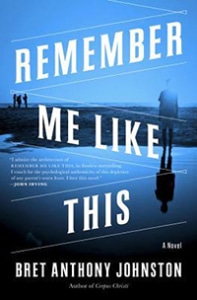 Remember Me Like This

Author: Bret Anthony Johnston
I have a certain sick fascination with abduction-survival tales real and fictional (see my Girls, Abducted list if you don't believe me). But most of these stories cater to the public's thirst for gory, depraved details about the victim's captivity or dramatic escape, rather than the less dramatic story of emotional recovery and reintegration into regular life that follows. Remember Me Like This starts where most kidnapping stories end: as Justin Campbell, a teenager who has been missing for four years, is recognized in public with his abductor and rescued by police. His family is ecstatic to have him back, but the boy who returns — older, sadder, and reticent about his ordeal — is not the same person they lost, and the reunited family struggles with their adjusted roles and the emptiness left by the end of the all-consuming quest that has sucked up so much emotional energy for years. This is a well-written, thought-provoking look at the guilt, anger, resentment, and grief behind the headlines of those sensational news stories.
Rogues

Editor: George R.R. Martin
You don't mind if I sneak a short-story anthology in here, do you? What if it's a swashbuckling fantasy treasure trove stuffed with stories by George R.R. Martin, Neil Gaiman, Gillian Flynn, Patrick Rothfuss, Garth Nix, and many more? Rogues is a fun, fast-paced grab-bag compilation of short fiction loosely centered around the theme of rakish can't-stay-mad-at-that-face charmers. Some pieces are set in traditional high-fantasy worlds, while others are set in the real world or near future, but everyone — wizards, thieves, voodoo priests, and telephone psychics — is running a con game (and sometimes getting conned themselves). Not every story is top-notch, but there's plenty in here to enjoy, especially for fans who are already familiar with the authors' work.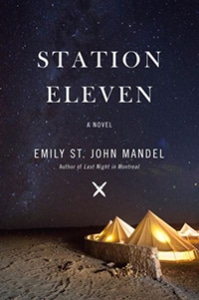 Station Eleven

Author: Emily St. John Mandel
Another high-profile phenomenon, Station Eleven was shortlisted for the 2014 National Book Awards. But despite the setting, it's really not science fiction at all. The action moves back and forth in time, alternating between the first weeks of a terrifying pandemic, and life in Year 20, when most young people don't remember a pre-plague world. The story relies on a device wherein most of the main characters, past and present, have some connection to a George-Clooney-esque, much-married, aging A-list actor. Although that's statistically improbable (to say the least), it works here, as we slowly tease out the threads connecting past and present, and how trauma and survival affect our identities and roles. The dreamy pace and evocative writing makes this book hard to put down, and a uniquely optimistic addition to the apocalypse-fic genre. For more like this, try our Apocalypse 2014 book list.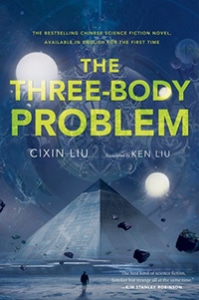 The Three-Body Problem

Author: Cixin Liu, Translator: Ken Liu
If you enjoyed Murakami's IQ84, then I think I can safely say you'll love The Three-Body Problem, which is sort of similar, equally weird, and much better. In the present day (or very near future), a strange massively-multiplayer online game called "The Three-Body Problem" starts making the rounds. The game takes place in a mysterious alternate universe where seemingly unpredictable extremes in climate alternately nurture and destroy civilization after civilization; players who persist against the fiendish difficulty and maddening randomness discover that the alien planet is orbited by three suns, which wreak havoc on its inhabitants. When it turns out that the "game" might be all too real, the scientists and philosophers of Earth split into violent pro- and anti-alien-invasion factions. Translator Ken Liu captures the author's ethereal and eerily detached narrative voice, while trying to convey some of the nuances and rhythms of the Chinese-language original. This is the first in a smash-hit trilogy, and I can't wait to find out what happens next in this weird, baffling, flat-affect world. You can read an excerpt here.
You might also like:

Stephanie P. is a writer, editor, and blogger. Her secret shame is dystopian YA fiction. You can find her wherever the books and food are.

Latest posts by Stephanie Perry (see all)