Sometimes it's just too damn hot to do anything but fix a cold drink, park yourself in front of the fan, and wait until the sun goes down. Why not check out one of these page-turning summer thrillers, guaranteed to send chills down your spine? All those cliffhangers and serial killers might even make you forget about the heat.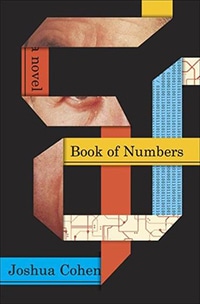 Book of Numbers
, by Joshua Cohen
Failed novelist Josh Cohen is hired by the mysterious billionaire founder of Tetration, the world's top tech company, to ghost-write his memoirs. "Principal," as he's known, takes Josh on a tour into the secret world of Tetration, which revolutionized the search engine and then branched out into smartphones, computers, and surveillance on American citizens. As Josh is drawn deeper into Principal's circle, he learns the truth behind the "autobiography" project and the life-and-death stakes involved in telling the story of what's really going on.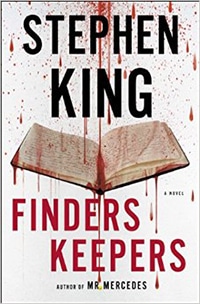 Finders Keepers
, by Stephen King
Stephen King's latest thriller returns to the vengeful-reader-stalks-author theme. John Rothstein is famous for creating an iconic literary character, Jimmy Gold, but he hasn't published a book in decades. Superfan Morris Bellamy, furious about the direction Jimmy's fictional life has taken, murders Rothstein and steals his writing notebooks, which include at least one more Jimmy Gold book. Then Bellamy gets arrested and locked up for a different crime, with the precious notebooks out of his reach. Decades later, a boy named Pete Saubers finds the treasure trove of notebooks and money… just before Morris is finally released from prison. Can Pete and his family escape his murderous wrath?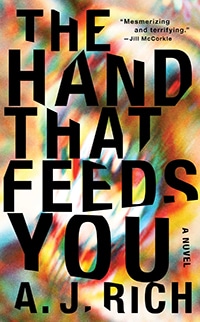 The Hand That Feeds You
, by A.J. Rich
Authors Amy Hempel and Jill Ciment co-wrote this marital thriller that will appeal to Gone Girl fans. Morgan Prager, 30 years old and newly engaged to a passionate but secretive man, is finishing her thesis on victim psychology for a criminal justice degree. One day, she comes home from school to find her fiance mauled to death, and her dogs — rescued pit bulls — covered in blood. But when Morgan tries to contact her fiance's parents to break the news, she discovers that everything he told her was a lie. Worse, he has several other fiancees… and worst of all, those women are systematically being murdered, one by one. For Morgan to survive, she must find out who her fiance really was, and why someone is killing all the women close to him.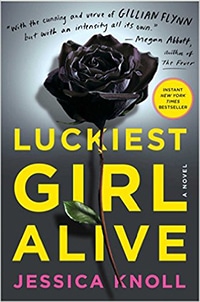 Luckiest Girl Alive
, by Jessica Knoll
After surviving a mortifying, public humiliation during her years at an elite private school, Ani FaNelli has reinvented herself and seems to have it all locked down: a glamorous career, fancy clothes, and a good-looking upper-class fiance. But when she is offered a chance to participate in a documentary about the tragic events that happened to her, Ani can't resist the chance to tell her side of the story — and rub her newfound success in everyone's faces — even though her fiance would much rather put all that old history behind them. In her quest for revenge, Ani slowly starts to unravel, and the truth about what happened back then finally comes to light.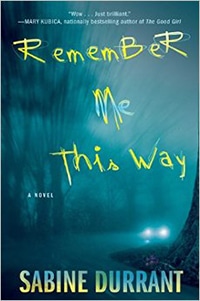 Remember Me This Way
, by Sabine Durrant
A year after her husband Zach's death, Lizzie visits the spot of her husband's fatal accident, only to find that someone else has already laid flowers there… along with a note addressed to her husband. When some personal items go missing from their house, Lizzie becomes convinced that Zach has somehow faked his own death and is stalking her. Unsurprisingly, nobody takes her theory too seriously, so Lizzie starts doing her own investigating — and learns that there was a whole lot she didn't know about her husband's life. But can she trust her own grief-hazed memories of the days leading up to Zach's supposed death?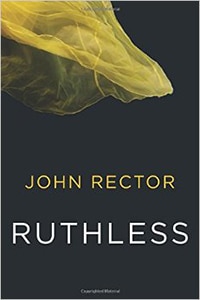 Ruthless
, by John Rector
Nick White is seriously down on his luck — he's a reporter who's just been fired and a husband who's just been dumped. He's feeling sorry for himself in a bar when a gorgeous blonde walks in, hands him an envelope, and leaves; inside is a stack of cash, plus a photo of a girl with a name and address on the back. Did the blonde think Nick was a hit man? Should he try to warn the would-be victim, or just pocket the cash and get out of town? A modern-day crime noir with some surprising twists on a classic Hitchcockian mistaken-identity theme.

Stephanie P. is a writer, editor, and blogger. Her secret shame is dystopian YA fiction. You can find her wherever the books and food are.

Latest posts by Stephanie Perry (see all)