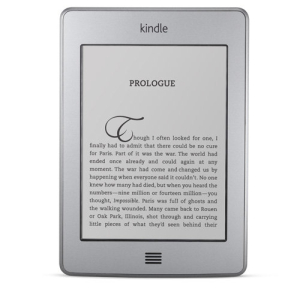 During summer, my Kindle and I are inseparable. Whether we're on a weekend road trip, taking a long flight, visiting family, or just taking advantage of the extra daylight hours at a neighborhood park, there's lots of downtime for reading. I never know what I'll be in the mood for, so I like to have a selection of books at the ready — preferably for free.
Check out these free-ebook websites and stock up your e-reader with cheap summer entertainment! (And don't forget your own local library's ebook selection.) Then invest your money wisely in the ingredients for my foolproof summer sangria.
BookBub — Free and deeply discounted ebooks and ebook sets. Most of the free offers are for a limited time only, but you can sign up for daily email notifications so you can snap up juicy titles right away.
Kobo Free First in Series — If you have a Kobo e-reader, this collection is for you! All of the free ebooks are the first in a series, so if you really love the debut, you know there's more to explore with those characters and worlds. Sci-fi, mystery, thrillers, YA, horror, and more.
Reddit's Free Ebook Wiki — Reddit maintains a list of resources for free ebooks, including well-known sites like Project Gutenberg as well as lesser-known or more specialized sites.
Open Library — A huge, free online book catalog with 1,000,000 titles and counting. Read for free online or borrow ebooks for two weeks via your registered library. (You'll need to create a free Open Library account in order to borrow books.)
Books on the Knob — Lots of free and deeply discounted ebooks, mainly for the Amazon Kindle, including daily deals for the U.S. and UK. They also feature free apps, music, and video game deals from time to time.
Free Online Novels — Links to free ebooks in a variety of genres, including graphic novels and comics, plus fun themed reading lists like "For the Flapper with a Heart" or "For the Admiral of the Sea." I'm rubbing my hands in glee over the "Open-Minded Historian" lists of novels that rewrite history.
eBooks @Adelaide — Free ebooks in a variety of genres in ePub and Kindle formats, hosted by the University of Adelaide.

Latest posts by Stephanie Perry
(see all)